The Bookstore Textbook Center
The Bookstore Textbook Center, previously located in the basement of Moore Hall, has been moved to a newly renovated space in the lower level of Thorne Dining Hall.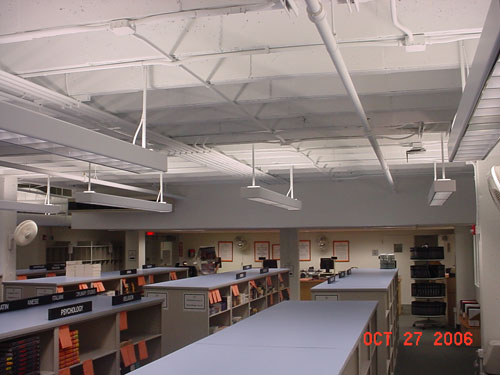 Completed:
05-15-2006
Architect:
Richard Renner Architects - Portland, ME
Contractor:
Barr & Barr, Inc.- Brunswick, ME
The renovations to Thorne Hall took place from January to May 2006. The renovations included approximately 3,000 square feet of textbook space, administrative offices, conference room, and stock room.