How many ways can we get to an answer?
How often does that answer form a pathway to a new question?
If you look closely, learning at Bowdoin is a little different than at other schools. Stand back, and you'd see what you see at many other small liberal arts colleges: students engaging closely in rigorous class work and research with faculty.
But up close, you'll notice that students are also walking, talking, and eating with faculty. Their reading and participation isn't driven by a desire to be the best in the class, but by a desire to work together and find the best solutions. 
At Bowdoin, chalk dust still flies.
Students rarely skip class. Laptops are few and far between, except in courses that depend on them—like Robotics, or Nature-Inspired Computation, or Digital Media.
There's a surprising amount of laughter, a reasonable amount of frustration, and room for fiery, passionate disagreements.
We admit curious, thoughtful people to Bowdoin—students who appreciate hearing and learning from a perspective that differs from their own.
How valuable is the reading if everyone feels the same way about it at the end?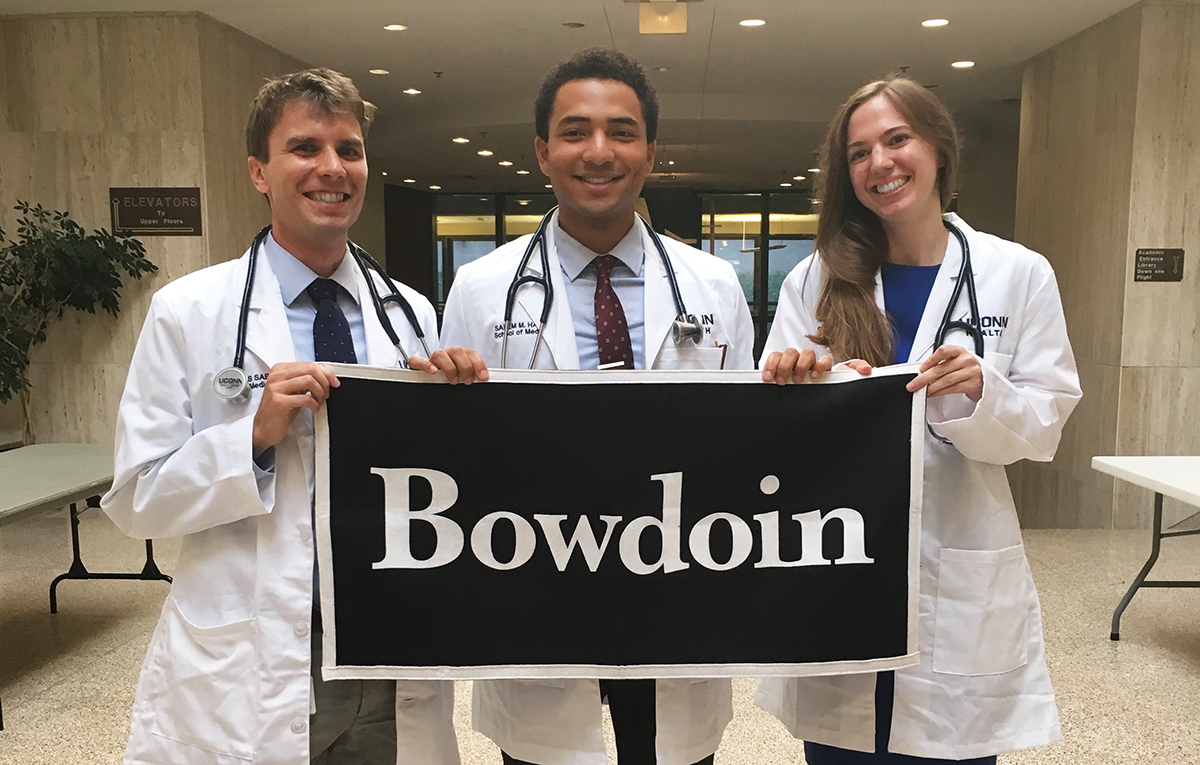 Interested in medicine or healthcare?
Bowdoin's specialized team in the Office of Health Professions Advising help you get on track, and stay on track, with a comprehensive four-year plan.