Bowdoin Launches Groundbreaking Digital Excellence Commitment
Published by Bowdoin News
By providing every student a 13-inch MacBook Pro, iPad mini, and Apple Pencil, Bowdoin inspires innovation and creates digital equity for every student regardless of family means, fully equipping them with the tools and opportunities to learn and lead in a digital world.
Bowdoin College's groundbreaking Digital Excellence Commitment (DExC) will provide every current student and all future students with a suite of the latest Apple technology and access to a full range of course-specific software designed to advance learning, inspire innovative teaching, and create digital equity across the student body in the use of tools essential for success in the twenty-first century.
DExC will build on the success of Bowdoin's iPad Initiative by equipping all students with a 13-inch MacBook Pro powered by M1, an iPad mini, and an Apple Pencil, along with access to software used across the range of courses at the College, beginning in fall 2022. The cost of the program will be covered entirely by Bowdoin.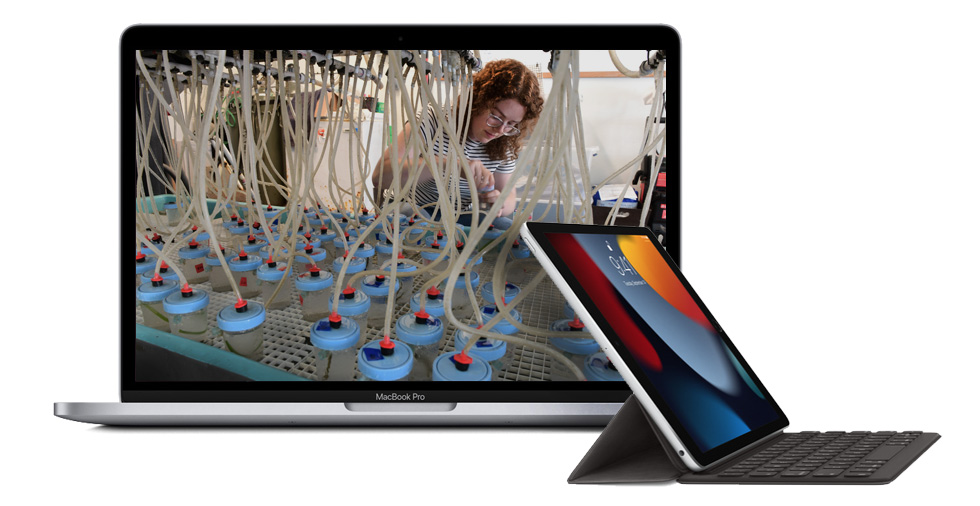 "During the pandemic we witnessed firsthand the power of a common technology platform for teaching and learning, along with the substantial and differential benefits that come with the combination of a laptop and iPad with an Apple Pencil," said Bowdoin College President Clayton Rose.
"Our Digital Excellence Commitment allows us to level the playing field so that every student has the opportunity to fully benefit from the technology that plays an essential and growing role in the learning experience at Bowdoin. Our central mission is to deliver an exceptional liberal arts education along with the knowledge and skills students need to lead in our increasingly digital world."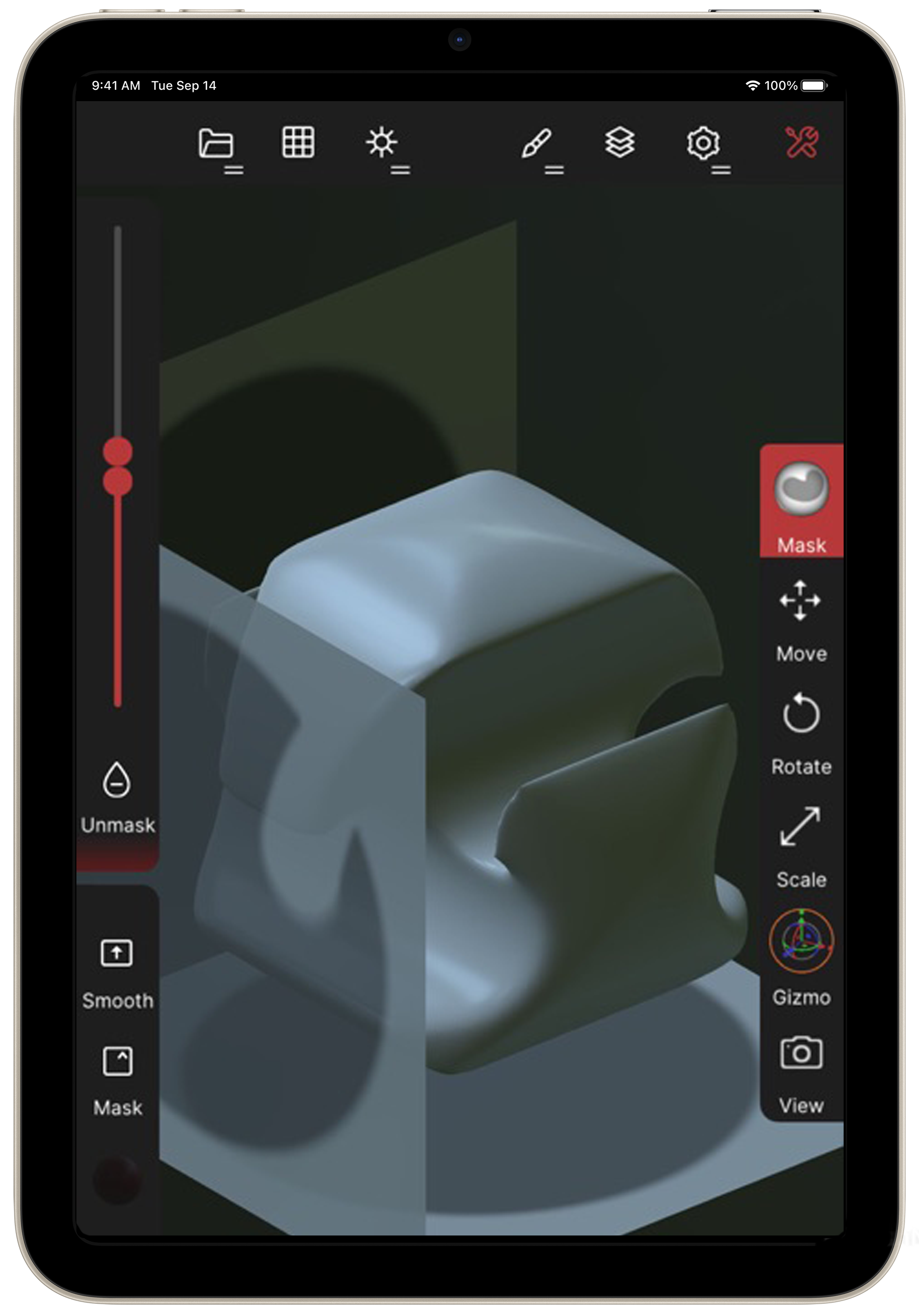 Bowdoin students, faculty, and staff have been engaged with digital technology and tools for decades, and the COVID-19 pandemic has only amplified the importance of these digital skills. In summer 2020, the College issued each student an iPad Pro Wi-Fi + Cellular (activated and funded by the College for those students who had internet connectivity needs), an Apple Pencil, and an Apple Magic Keyboard.
While initially intended to ensure that every student had the tools necessary for learning in the remote environment caused by the pandemic, the experiences of Bowdoin students and faculty with iPad Pro and Apple Pencil during the past eighteen months spurred numerous and unexpected learning and teaching innovations.
At the same time, there has been the recognition that students and faculty continue to rely on laptops for important aspects of their academic work—in particular, discipline-specific software and other needs—and that an inequity of access to these tools creates challenges for students and faculty.

Entering first-year students will receive all new equipment and software; returning students will use the iPad Pro and Apple Pencil they have already received, supplemented by a 13-inch MacBook Pro powered by M1, with a full software suite.

Bowdoin's transformative Digital Excellence Commitment will ensure that every student has consistent access, dependable support, a shared learning experience, and the tools they need to collaborate, innovate, and thrive in a digital world.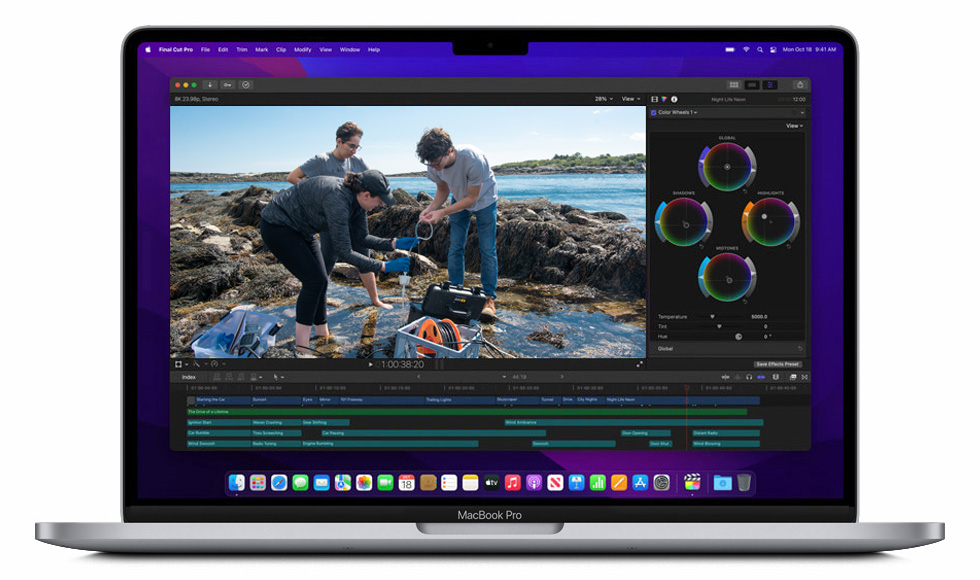 What software will be included for Bowdoin students and faculty?
A list of apps for Bowdoin-issued iPads can be found on the IT knowledgebase.
A corresponding list of MacBook software that will install during the setup process will be published ahead of the fall semester. This will likely include Microsoft Office and Jamf Self Service, the device management system that will provide access to other software, including course-specific software.
Why did Bowdoin choose to partner with Apple?
Bowdoin chose to partner with Apple based on their technology's overall functionality and its suitability for academic applications and the success of Bowdoin's iPad Initiative, the College's first major partnership with Apple. Additionally, the support available from Apple's Professional Learning Specialists was instrumental in the design and development of the Digital Excellence Commitment.
Why is Bowdoin giving every student this equipment, rather than just students who receive aid?
Bowdoin is giving a suite of the latest Apple technology and access to a full range of course-specific software to create digital equity across the student body and to create a common technology platform across campus—which makes it easier for faculty to integrate technology into learning experiences and for the College to provide technical support.
Do students keep the equipment when they graduate?
Yes, students will have the option to pay $1 to keep their equipment when they graduate.
Do they retain access to licensed software when they graduate?
Students will retain access to standard Apple software, but not to specific Bowdoin-licensed software when they graduate.
When will students receive their new equipment?
Most students will receive their new equipment at Orientation, or upon arrival to campus in fall 2022. 
What if repairs or replacements are required?
The MacBooks and iPads include four years of AppleCare+ coverage, which includes:

up to two incidents of accidental damage protection every twelve months, subject to a service fee,
priority access to Apple experts by chat or phone 24-7,
and the option to bring them to any Apple Store or other Apple Authorized Service Provider.

Additional information about Apple's MacBook AppleCare+
Additional information about Apple's iPad AppleCare+
Will Bowdoin require monitoring software or any other restrictions on this equipment?
Students will be encouraged to treat the devices as their own during their time at the College (stickers and unique cases are welcome).
Bowdoin will require device management software to access institutionally licensed applications, and students will be required to abide by the College's existing Computer and Network Usage Policy.