Academic Advising and Support
Designing an education can be education in itself, so we've developed a collaborative network to help take you through all four years.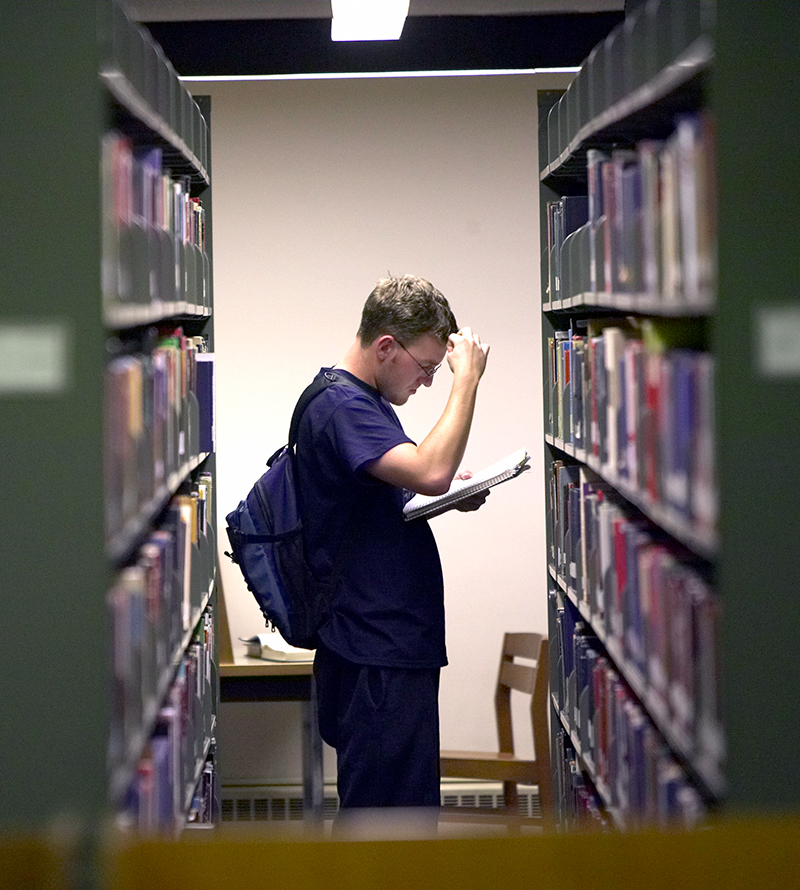 Almost everyone you meet at Bowdoin will play a part in shaping your education. You'll get advice from faculty members you take courses with, athletic coaches, and proctors. Your fellow students will provide some of the most outstanding support you can find. Dozens of them volunteer to work as peer mentors and writing tutors. You'll find study groups in dining halls, libraries, and sunning on the Quad. And you'll find these and other resources to assist along the way:
Baldwin Center for Learning and Teaching
Bowdoin's Baldwin Center for Learning and Teaching houses the Baldwin Mentors, the Quantitative Reasoning Program, The Writing Project, and English for Multilingual Speakers. These programs support learning and teaching across the curriculum through peer tutoring, writing assistance, study groups, and academic mentoring.
---
Faculty Advising
Beginning with Orientation, through the process of selecting a major and earning your degree, Bowdoin faculty are there to help, to advise, and to support your education. Faculty help students shape their majors to their interests, explore ideas for independent study or an honors project, and begin bridging to post-college plans.
---
Health Professions Advising
The Office of Health Professions Advising helps Bowdoin students and alumni/ae prepare to make successful application to a program in a health profession or allied health field.
---
To ensure that its programs, activities, and services are accessible to all matriculating students, Bowdoin is committed to providing reasonable accommodations for students with documented disabilities. 
---
Beyond the Classroom
The Office of Student Fellowships and Research connects students with opportunities that augment academic coursework, while Off-Campus Study connects more than half of our students with the opportunity to expand learning in one of over 100 affiliated programs around the world. And Bowdoin's Career Exploration and Development team plus a 1,500-member alumni career advisory network ensure that Bowdoin students have the help, advice, and contacts they need to put their education to work.