216 Maine Street
The new administrative building at 216 Maine Street houses administrative offices, including the Controller, Institutional Research, Analytics & Consulting and Human Resources departments.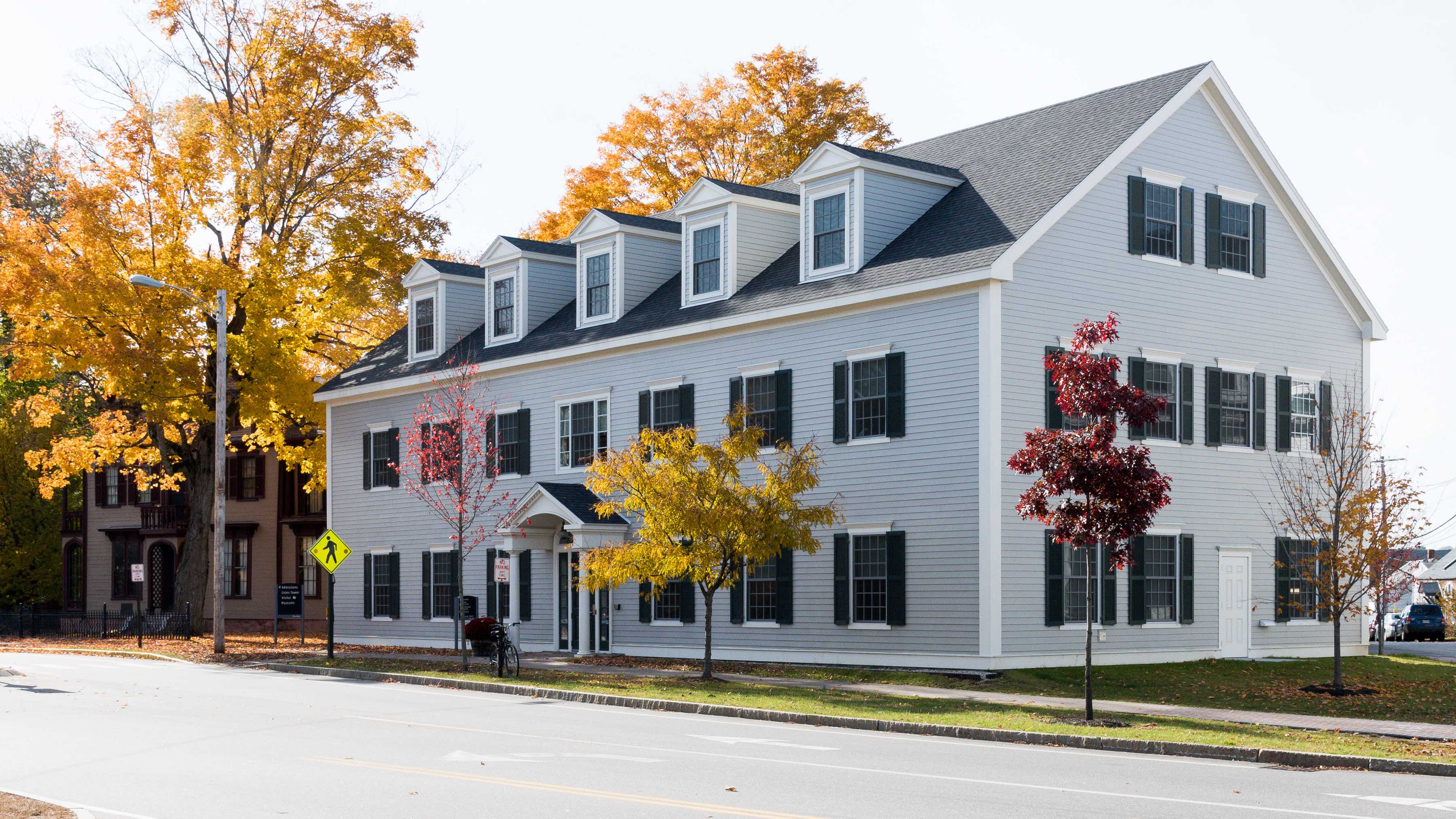 Architect: 
Cambridge Seven Associates, Inc. - Cambridge, MA
Contractor:
Warren Construction Group, LLC - Freeport, ME
The new three story energy efficient structure was constructed utilizing panelized wood-framed walls with a high performance envelope, Variable Refrigerant Flow heating and cooling as well as LED lighting throughout. The structure was designed with Federalist massing and detailing to harmonize with the existing Maine Street architecture.
Awards: 2016 - U. S. Green Building Council LEED Silver Certification