Adams Hall
The $6.1 million renovation of Seth Adams Hall was completed in July 2008. Constructed in 1861 to house science laboratories and a new Medical College, the building last saw major work in 1950.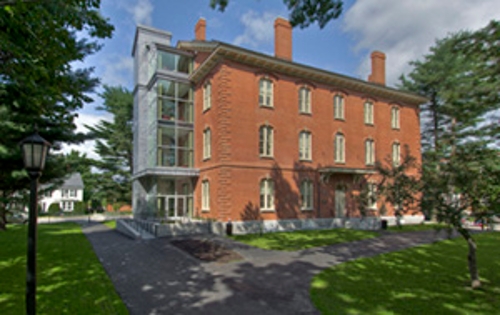 Completed: 
07-15-2008
Architect:
Harriman Associates - Auburn, ME
Contractor:
Ouellet Associates - Brunswick, ME
The latest renovation added an accessible entrance and elevator tower on the west side. The tower is separated from the existing building by a glass lobby. The new lobby spaces command views south to the campus quadrangle. The renovation was designed to respect and preserve the traditional architecture of this landmark building. The outcome of all of this effort is a modern classroom building within a 150-year-old structure.