Harriet Beecher Stowe House Renovation
Renovations of the Harriet Beecher Stowe House at 63 Federal Street were completed in September 2015.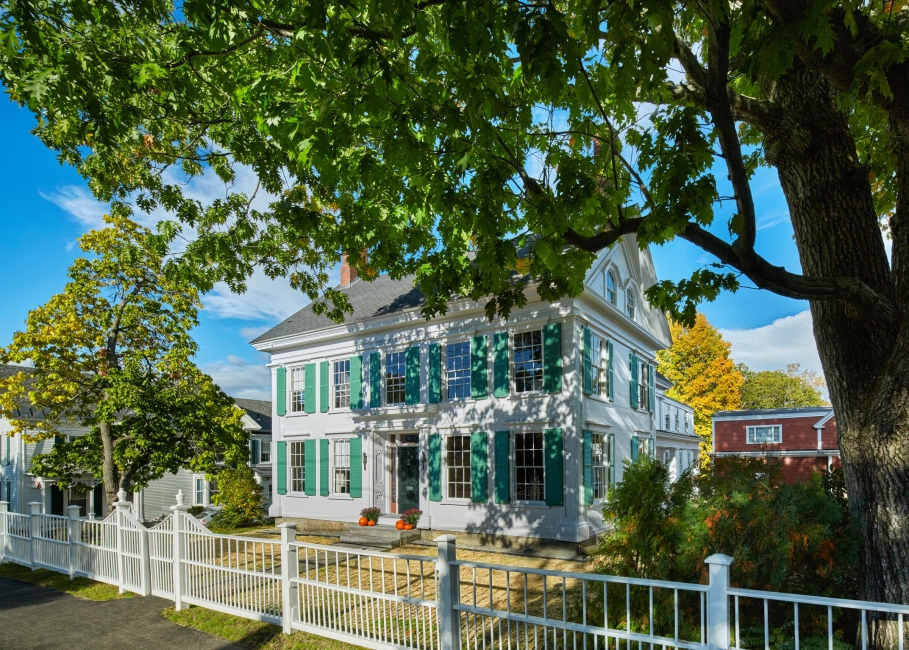 Architect:
Barba + Wheelock - Portland, Maine
Contractor:
Warren Construction Group, LLC – Freeport, Maine
The scope of work included a rehabilitation of the building's exterior and landscaping as well as an extensive renovation of the interior. The structure now houses a welcoming lobby, faculty offices, kitchenette and a conference room. In April 2016 renovation of a room dedicated to Harriet Beecher Stowe named "Harriet's Writing Room" was completed, and is now open to the public. The Stowe House is once again physically separated from the former restaurant/barn addition which is now used as an ancillary college storage space.