Studzinski Recital Hall (1928)
The long-awaited transformation of the Curtis Poll into a new 286 seat recital hall was completed in May 2007.
The $15 million renovation project provides the College with a state-of-the-art Kanbar Auditorium musical performance facility. The new recital hall is central to Bowdoin's vision for achieving excellence in the arts.
Awards: 2012 - The American Institute of Architects Committee on Architecture for Education Educational Facility Design Award of Excellence
2008 - The Society for College and University Planning and The American Institute of Architects Committee on Architecture for Education Honor Award for Excellence in Architecture for Restoration or Preservation | The Boston Society of Architects Honor Award for Design Excellence | The American Institute of Architects New England Honor Award for Excellence in Architecture | U. S. Institute for Theater Technology Merit Award

2007 - The Boston Society of Architects Honor Award for Design Excellence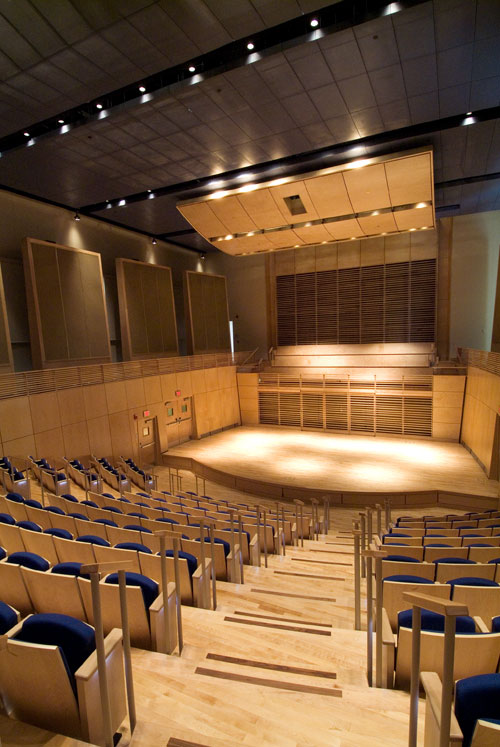 End Date: 
05-15-2007
Architect: 
William Rawn Associates - Boston, MA

Contractor:
H. P. Cummings Construction Company - Winthrop, ME