Osher Hall & West Hall
Construction of two new first year residence halls at the corner of Coffin Street and South Street was completed in August 2005.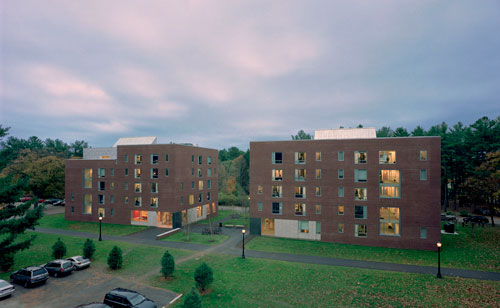 End Date:
02-02-2006
Architect:
Kyu Sung Woo Architects - Cambridge, MA
Contractor:
Barr & Barr, Inc. - Framingham, MA
Each dorm is approximately 35,000 square feet and houses 80 students per building. The project cost approximately $14.3 million. In 2006 both buildings received Silver LEED (Leadership in Energy and Environmental Design) certification by the U. S. Green building Council.
Awards: 2006 - U. S. Green Building Council LEED Silver Certification