International Students
Bowdoin welcomes students from all over the world. Nearly 10 percent of the student body either carries an international passport or hails from outside of the United States.
Applying as an International Student
An international student is any applicant not holding US citizenship.
For international students, the application process is the same as for domestic, first-year applicants, with a few exceptions: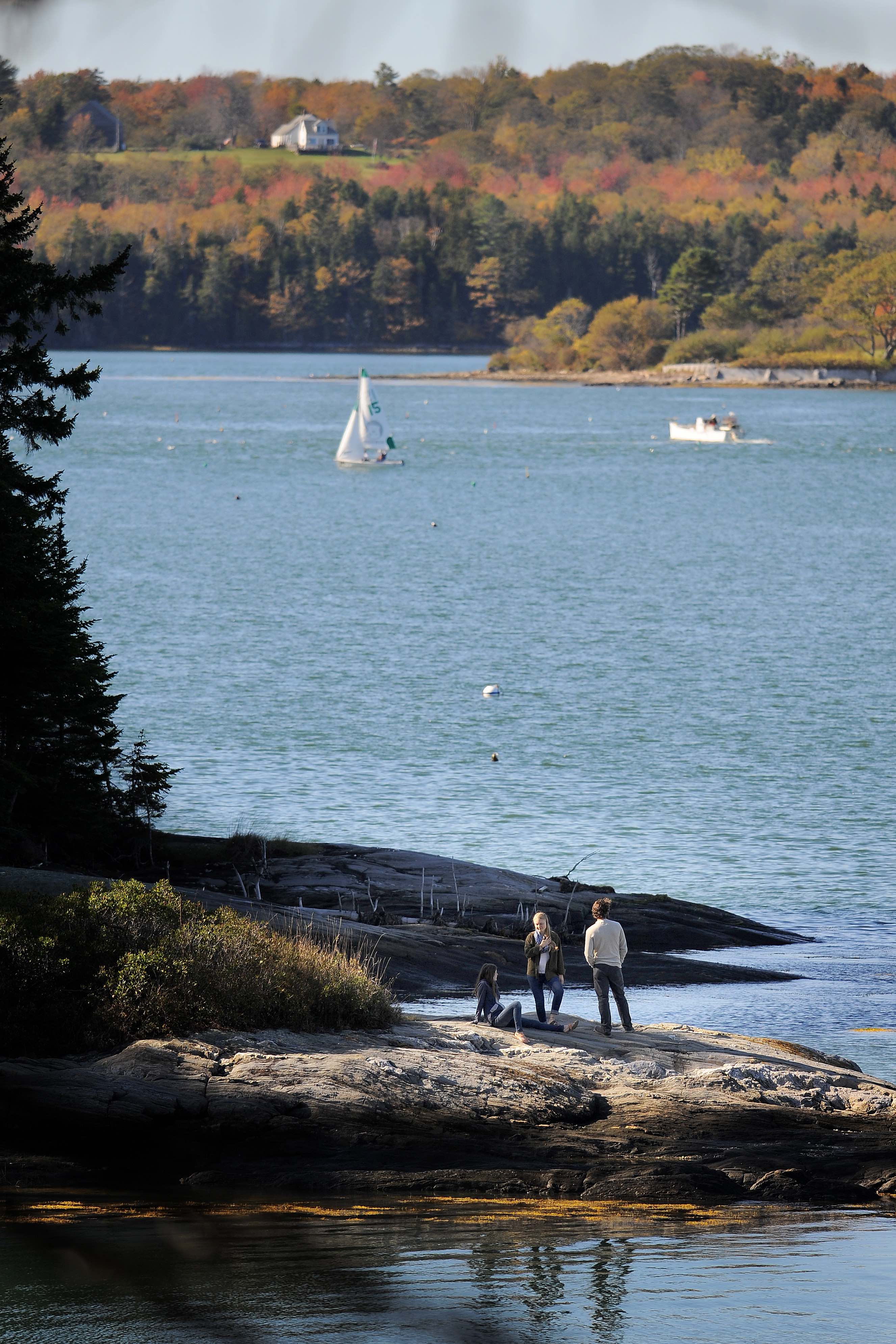 Students whose first language is not English must submit official results from the Test of English as a Foreign Language (TOEFL), from the International English Language Testing System (IELTS), from Duolingo English Test (DET) or from Cambridge English Assessment (CEA) by the application deadlines. Applicants should score a minimum of 100 on the TOEFL, a minimum of 7 on the IELTS, a minimum of 120 on the DET or C1 Advanced on the CEA to be competitive for admission. 
NOTE: We will accept the TOEFL ITP Plus for China-CEFR C1 level until the TOEFL iBT becomes available again. Applicants should score a 627 or higher to be considered for admission. While we will accept self-reported scores, we strongly encourage applicants to send the TOEFL ITP Plus bundle that includes their Vericant interview.
We will waive the TOEFL, IELTS, DET or CEA requirement for applicants who have been taught exclusively in English for four years of high school or secondary school.
We do not waive the TOEFL, IELTS, DET or CEA requirement based on a SAT Critical Reading score, SAT Subject Test result, or AP Exam result.
We will accept a TOEFL score up to two years after the expiration date. 
We require an official transcript of academic work in the language in which it was prepared and a certified translation into English of the transcript.
Students from countries with national university entrance exams (such as WASSCE, EGSE, KCSE, CAPE, IGCSE, ISC, SLC) are required to submit official results. Applicants in an A-Level curriculum must submit O-Level/IGCSE results and predicted A-Level results. Students in an IB curriculum are expected to submit predicted IB exam results.
Bowdoin anticipates that international students will apply for the F-1 student visa.
Please contact the admissions office if you have additional questions regarding the English language proficiency requirement.
International Profile (English) 
International Profile (Mandarin)
International Profile (Spanish)
A Note About Interviews
Bowdoin accepts independent interviews from vendors, such as Initialview or Vericant, from our international applicants. We also accept for this purpose the interview that is integrated into the Duolingo English Test (DET). These interviews will provide you with an opportunity to display your communication and reasoning abilities, as well as your enthusiasm for becoming a successful student at Bowdoin. Following this conversation, a report and video of your interview will be sent directly to Bowdoin from the vendor. 
Please note that any interview for Bowdoin is optional and not a required component of the application; in lieu of an interview, you are welcome to submit one additional letter of recommendation. Please utilize the following links:
We recommend registering early for these opportunities as soon as possible to ensure that your materials arrive in our office before the application deadline.
If this option is a financial burden for you and your family, you may sign up for an off-campus interview, which are available to high school seniors from September through early December each fall. (A note to students who attend high school in China: Due to the high volume of interview requests we receive from China, we can only offer interviews to students who apply for admission. If you request an interview before applying, we will hold your request as pending and you will be contacted by an alumni interviewer after you submit your application.)
Financial Aid
International students, if admitted to Bowdoin, are considered for Bowdoin institutional financial aid. International applicants should be advised, however, that competition for funding is intense, as it is limited.
Applying for Aid
Canadian and other international students students, please visit Bowdoin's student aid website to locate the filing instructions .
Financial aid applications must be completed by the deadline.