Community Host Program
We invite you to have a Community Host at Bowdoin.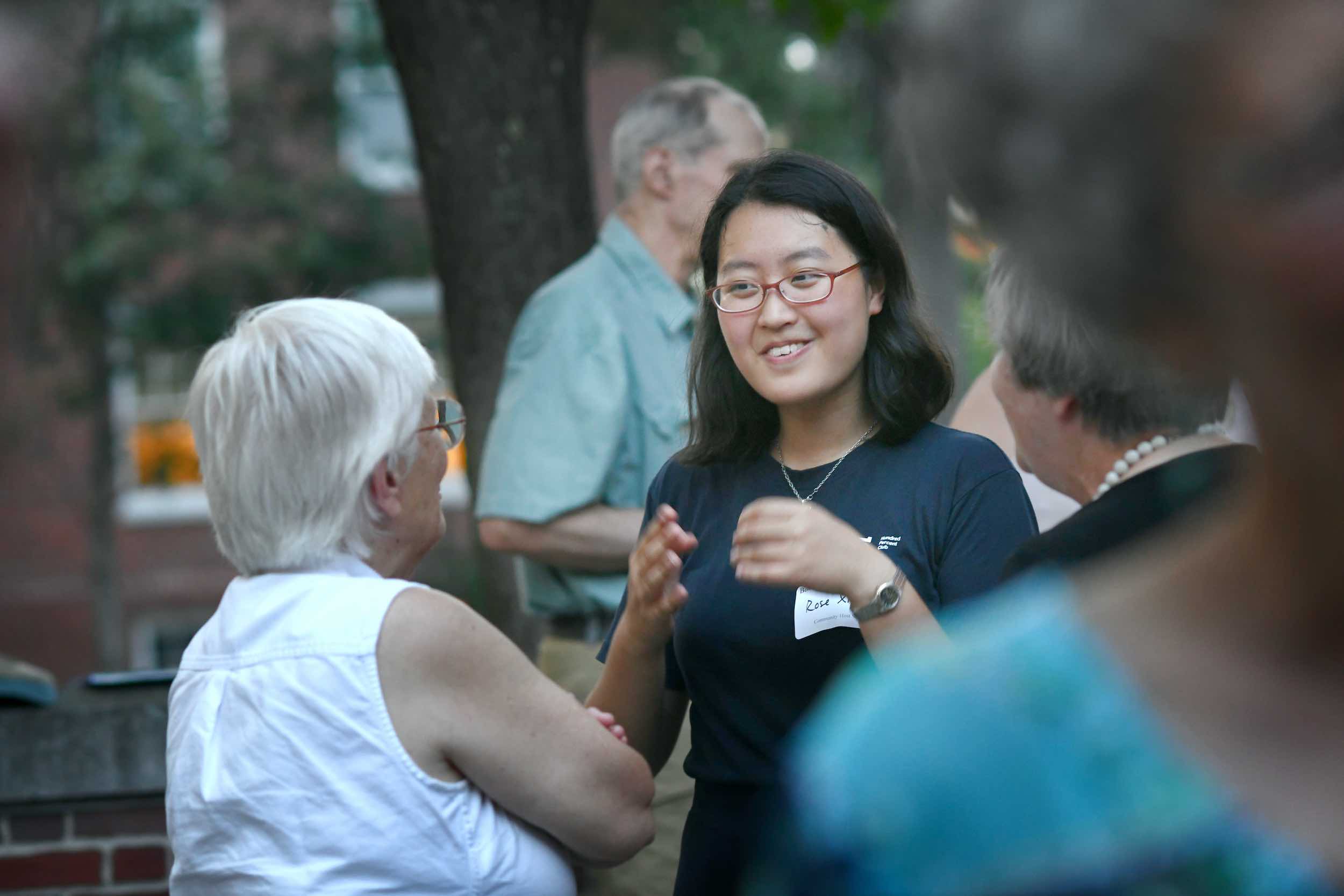 The Community Host Program at Bowdoin aims to create a home away from home for students of all class years and from as far as Nepal to as near as New Hampshire.
The program can help ease the transition to college life for new students, meaningfully connect students and community members, and offer international students and teaching fellows a view of American life and culture.
Although international students have priority, the program is open to any Bowdoin student when host families are available.
Each year nearly 300 students are paired with 235 hosts in the greater Brunswick area. The individual relationships between hosts and students involve social get-togethers, outings, meals, phone calls, and companionship. Many students and their community hosts become life-long friends. Students remain on campus and do not live with host families.
The Community Host Program sponsors four formal programs each year, organized by the Community Host Steering Committee:
Welcome dessert reception
Family Weekend reception
Buffet dinner in February
"Invite-Your-Host-To-Dine Week" in the dining halls
The Steering Committee consists of several participating community hosts and Bowdoin staff and is chaired by Beth Ann Nickerson. The committee arranges the matches between the families and students/teaching fellows from the applications and participates in the events mentioned above. Students who get in touch with us early can be matched with their hosts before school starts so that they are able to correspond with them before they arrive at Bowdoin.
If you would like to participate in the Community Host Program or have questions about it, please email Silvia Lorrain, Senior Associate Director of Student Activities, contact her by phone (207) 798-4338, or write to her at:
Bowdoin Community Host Program
Student Activities
Bowdoin College
6200 College Station
Brunswick, ME 04011-8437
Steering Committee Chair: Beth Ann Nickerson, chp@bowdoin.edu .
A warm welcome to Bowdoin, to Brunswick and to the State of Maine!