Spring/Summer 2018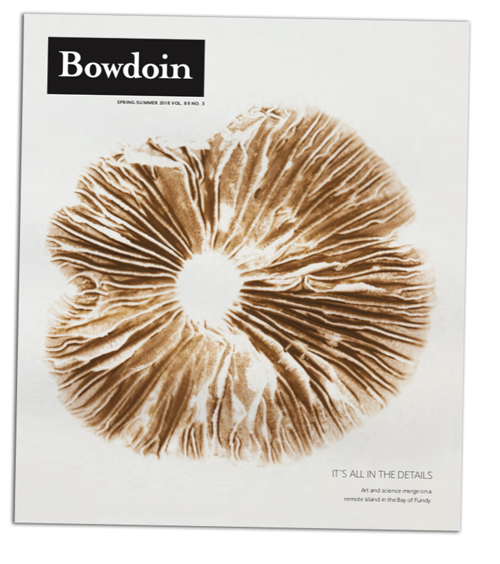 Forward
Our Original "Nanook"
Explorer Donald B. MacMillan's Commencement Dinner speech one hundred years later
Cucumber Pimm's Cup
A refreshing summer cocktail from Dining's Adeena Fisher
The Root of Ivies
Since 1865, generations of Bowdoin students have found a way to perpetuate the "Ivy Day" tradition.
Did You Know?
Illustrated by Adam Hayes
Kelly Allen McLay '02 ran seven marathons on seven continents in seven days.
Features
Spots in Time
Photos by Bob Handelman
A group of seniors readies to leave the campus spaces they have come to love.
In the Bay of Fundy
By Tom Porter
Photos by Fred Field
On a remote island with no permanent residents, Patty Jones directs something remarkable: collaboration.
Breaking Stereotypes
Illustrations by Jonathan Calugi
Keith Shortall '82 leads a discussion on finding common threads between Bowdoin and Silicon Valley.
Q&A: John Rensenbrink
Interview by Tom Putnam '84
The firebrand professor emeritus talks activism, life-long learning, and his new book. 
Profiles