Making Spaces
Published by Bowdoin Magazine
Bowdoin's campus is steeped in history, and most alumni know at least a few key places: that was Longfellow's room; that's where Harriet Beecher Stowe worked on Uncle Tom's Cabin; and this is where Martin Luther King Jr. gathered to talk with Bowdoin students after he spoke at First Parish Church.
Those are all great, and worth pointing out on a walking tour. But in some ways, it is the minor places that fill us with the deepest sense of time. Among these carrels, hundreds of essay writers have found just the right word. On this sun-filled court, generations of players arced ball after ball to perfect a shot.
Every Bowdoin student sits and walks, learns and listens, succeeds and sometimes struggles in the very places where their predecessors have done the same. In all of these, and even in our newest spaces, they will be followed by a long, long line of students to come.
Sargent Dance Studio
"There are no spotlights or audiences. But for creators, this is where the magic happens."
"In any studio on campus, I feel like a kid again. I can access the parts of my brain that make up worlds. I feel free to explore the contortions of my face and body without anyone watching, and just be weird. It feels both liberating and safe."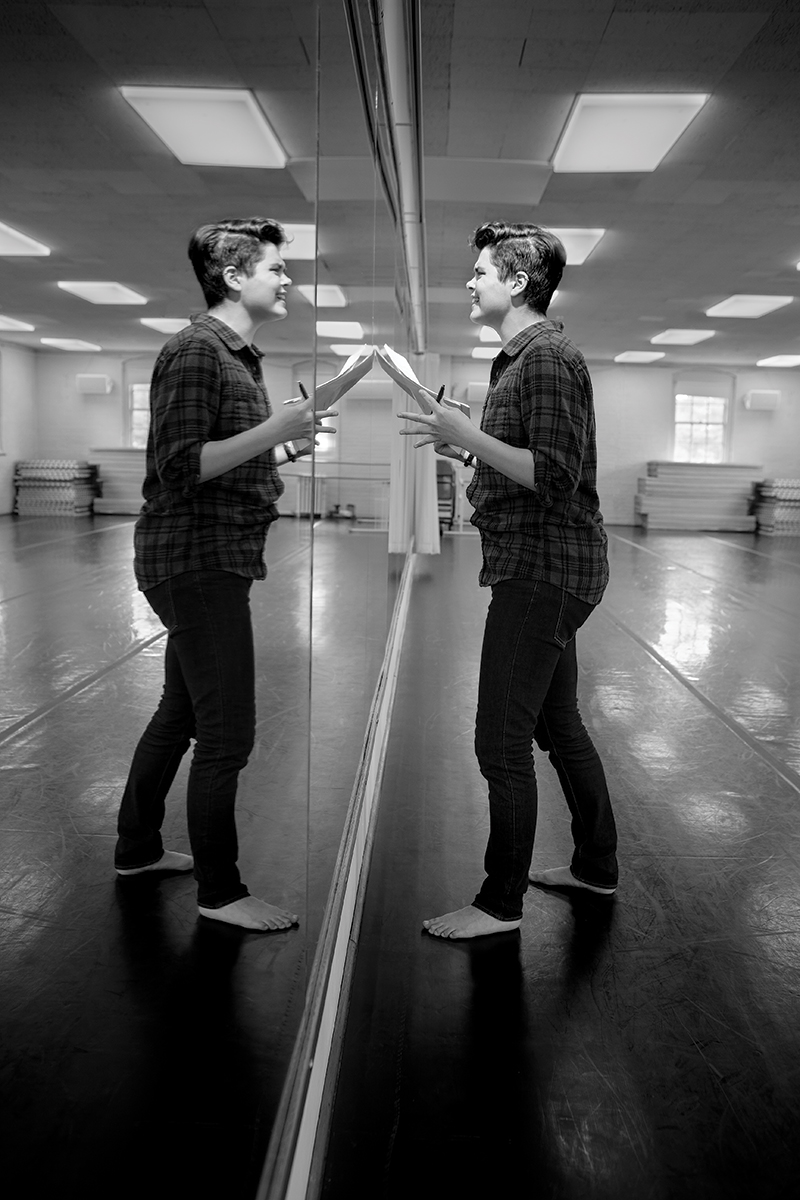 "Spaces like these are our workshops. The amazing thing about theater/performance is that all you really need is a room. Those moments are the most meaningful, when other people work to bring my writing to life."
"Immediately take off your shoes. And socks. There are so few chances to do that. Don't be afraid of the mirrors. Play music. Explore the space. Touch your surroundings. Pay attention to little details you usually don't have time to notice. Move around. Be still. The time and the space are yours to use. Create something for yourself."
Parker Lemal-Brown '18
Parker is an award-winning playwright, a sociology and Francophone studies graduate, and a slam poet from Hamilton, New York.
Main Lounge
"Future students who occupy this space, my advice is to challenge yourself to feel uncomfortable."
"Main Lounge has been a space where I have been challenged to grow, through Residential Life, and where I was given an opportunity to escape from the business of life at Bowdoin, through a capella."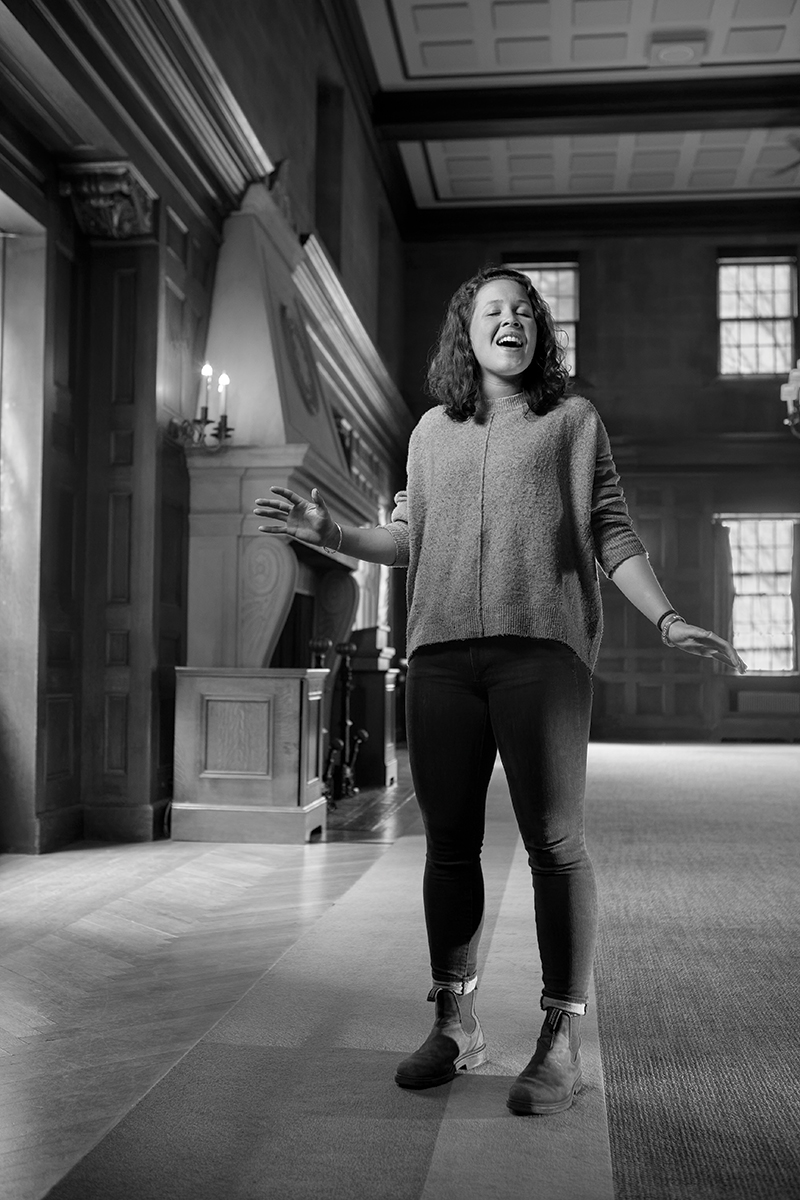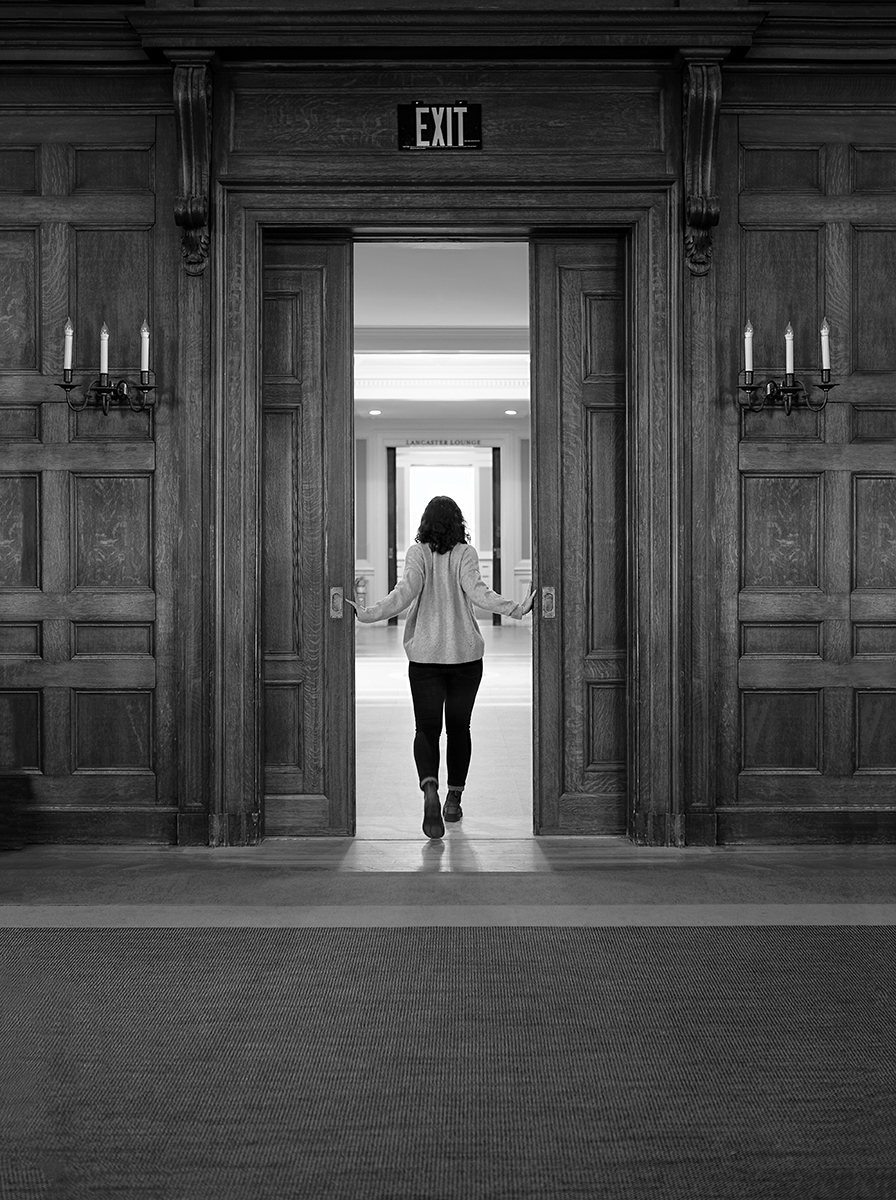 "The ResLife meetings that took place here were formative, teaching me to embrace being vulnerable and connecting me to an amazing community of leaders. My a cappella rehearsals allowed me to forget about my responsibilities for two hours and just make music with my talented peers."
"While this lounge is one of the spaces I feel most connected to, there were many times when I felt uncomfortable, participating in a difficult conversation with the ResLife staff or singing the wrong notes in rehearsal. Learning to accept and deal with discomfort is formative and valuable."
Tess Trinka '18
Tess was an All-American captain of the women's tennis team, a biology major, and a member of Ursus Verses from Oak Park, Illinois.
McKeen Center for the Common Good
"It's okay to have questions and to not understand a lot at the beginning; knowing everything is not expected of you."
"I had a lot of preconceived notions about community service: what it meant, and why people engaged in it."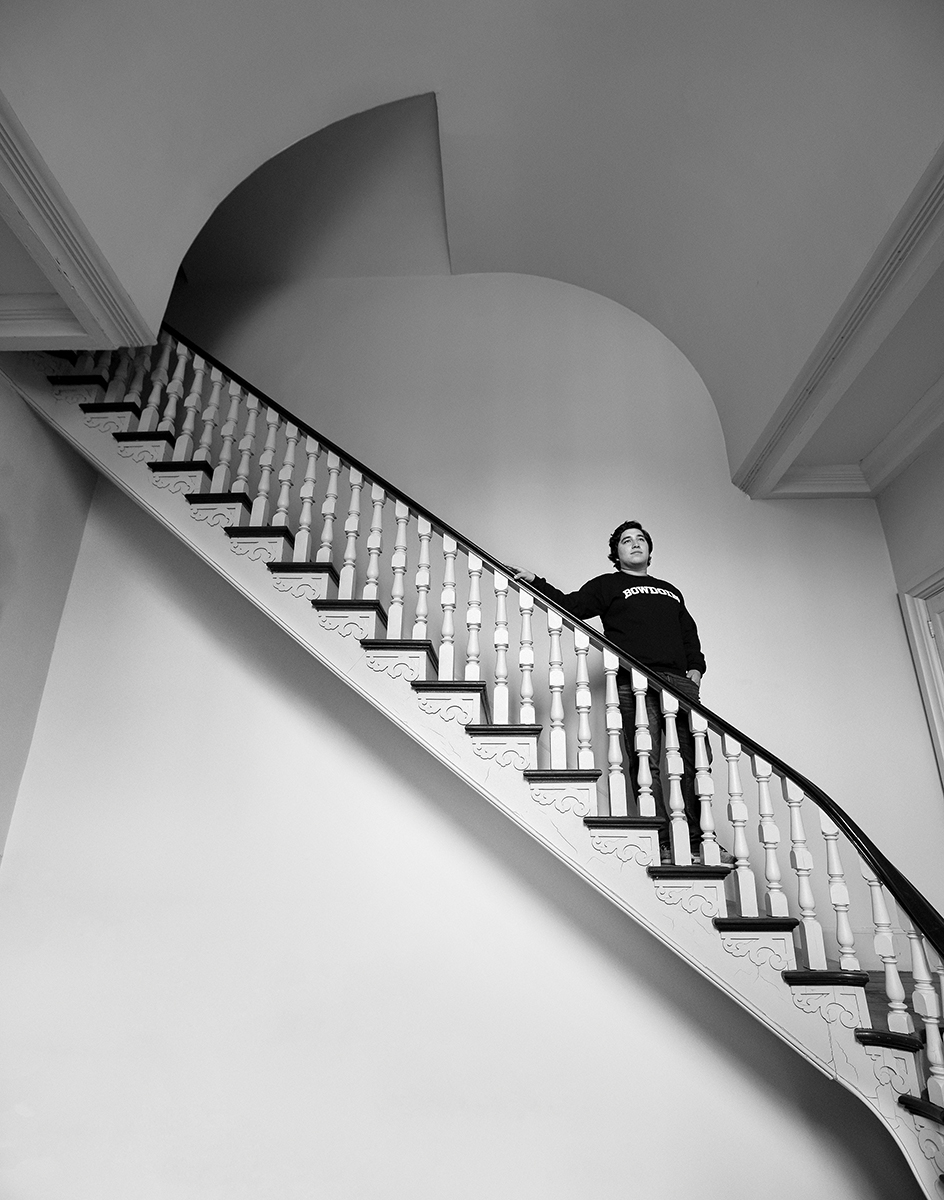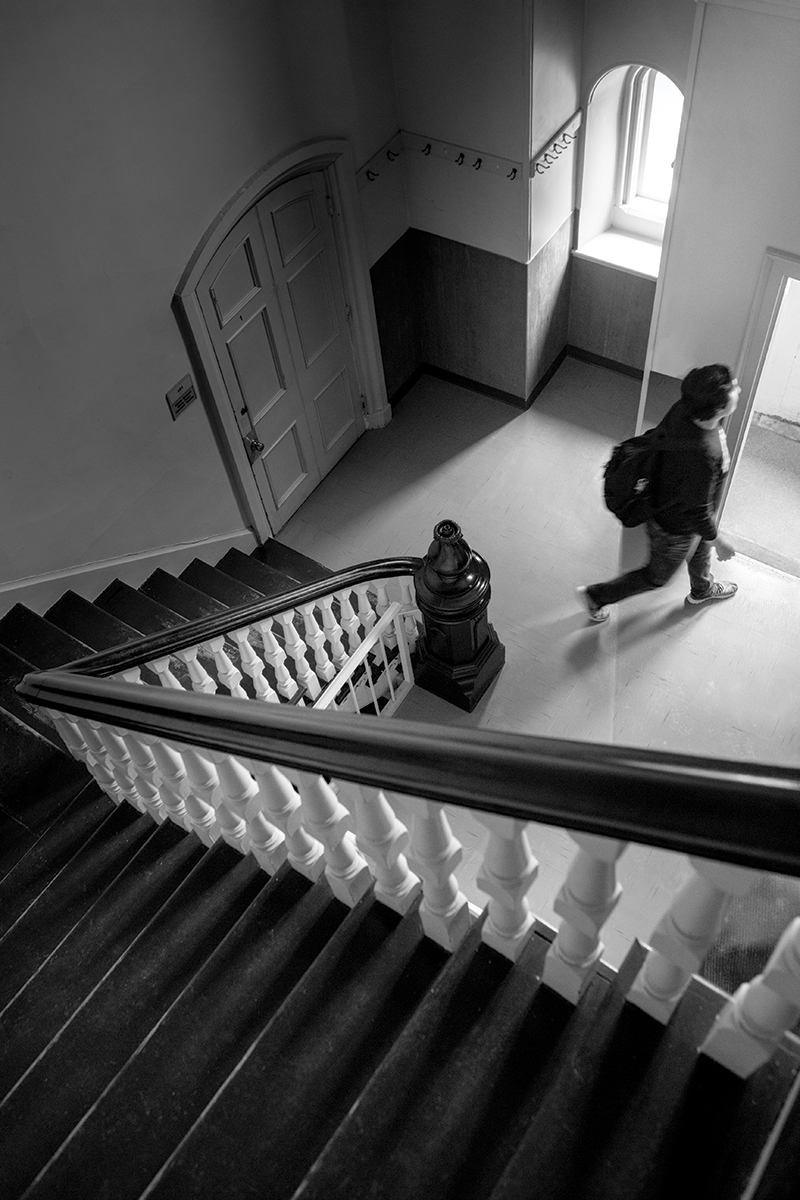 "I knew little about it as a crucial component to growth. I naively applied to go on an Alternative Spring Break trip through the McKeen Center to Guatemala City looking to "make a change." I quickly realized that community service wasn't about changing someone's life in the span of a week, or making a change at all, but rather it was a learning experience that allowed students to understand more about a specific issue. I found a new way to critically think and engage with others through the notion of the common good."
"Give the common good your own meaning. It doesn't mean the same thing for everyone, because we all bring different passions, talents, and skills. Use these for the benefit of others, and you will find your definition."
Jorge Gómez '18
Jorge studied chemistry at Bowdoin, and was a National Science Foundation research grant fellow. He studied abroad in Kyoto and led service trips through the McKeen Center. He is from Brownsville, Texas.
Gibson Practice Room
"It's enough to just listen and be with my fellow performers."
"I've spent hours in these rooms, with singers, a chamber ensemble, or just friends. I love how there's a whole community of practice room residents here, people you start to recognize and become friendly with.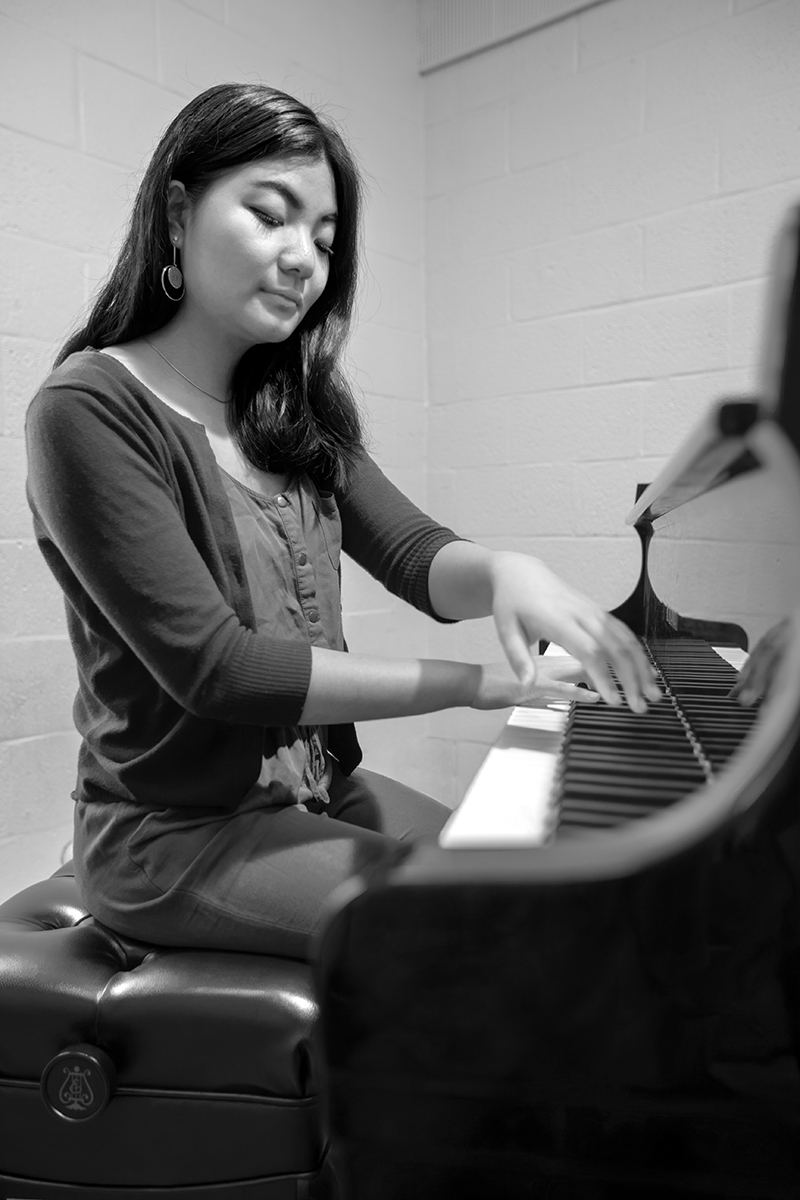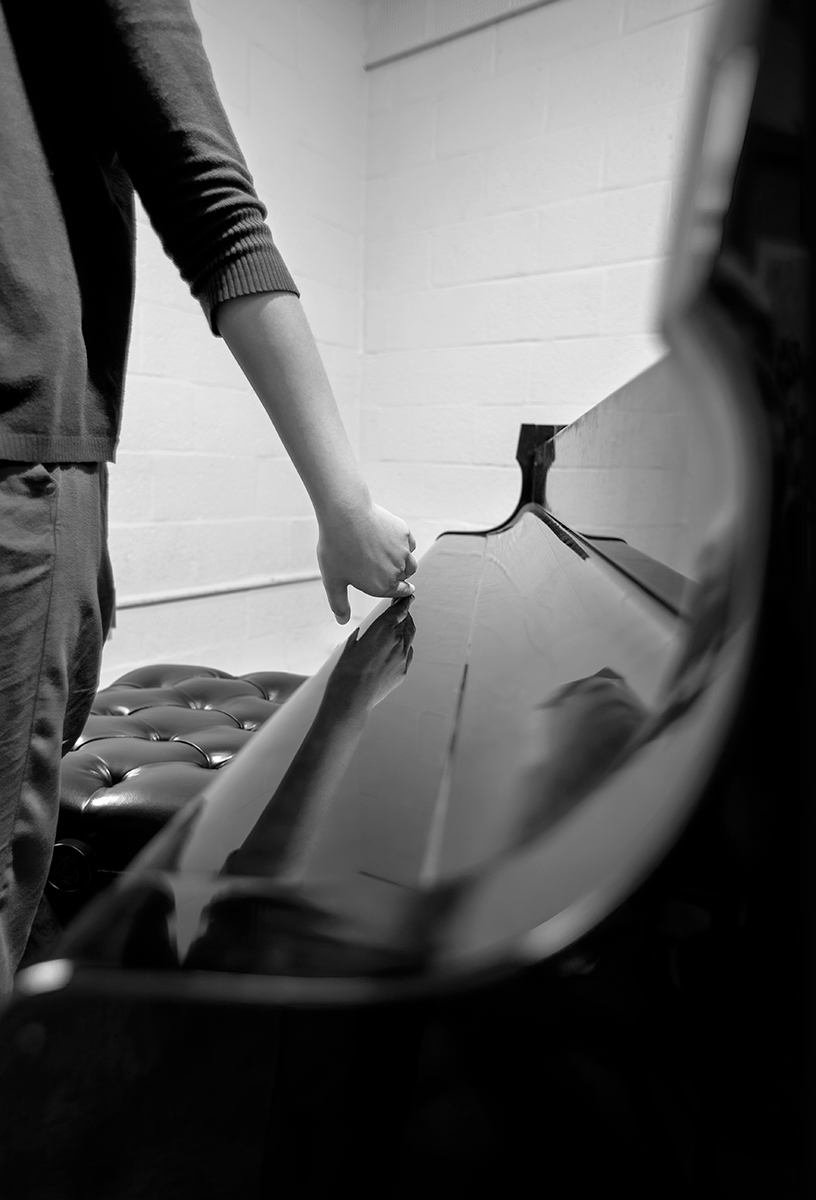 "One room is the one with the drummer who's always practicing, another will always be busy with the rowdy a cappella group, and this is the one with my favorite piano.
"As a pianist, I usually give the starting pitch and wait for the others to tune around me. It's a musical cliché, I suppose, but I love the sound of the open fifths, as a string instrument tunes, the ritual before every rehearsal and perfor- mance, and the anticipation for the music we are about to play. Tuning is when the active musical listening part of my brain starts working, adjusting and taking in the sounds without necessarily needing to do anything. It's enough to just listen and be with my fellow performers.
"I've seen a room shift vibes and atmospheres dramatically depending on what kind of group is practicing. No space is fixed with what "should" happen there, especially musical or artistic ones: it's up to you."
Jae-Yeon Yoo '18
Jae-Yeon is a pianist and director. At Bowdoin she majored in English and music, with a Russian minor. She is from Seoul, South Korea.
---
Up Next: