Tales from the Arctic Museum
Stories, articles, and information about the Arctic Museum.
On an autumn day during the Fall 2018 semester, Bowdoin's Arctic Museum briefly transformed into El Museo del Ártico, upon the arrival of Professor Barbara Sawhill and eighteen of her first-semester students who were studying the Spanish language. They were seeking an opportunity to venture outside of the classroom and put their new vocabulary into practice. After a brief introduction to the museum, la búsqueda de tesoros Árticos (the search for Arctic treasures) commenced! Read the full story by former Curatorial Intern Katie Donlan.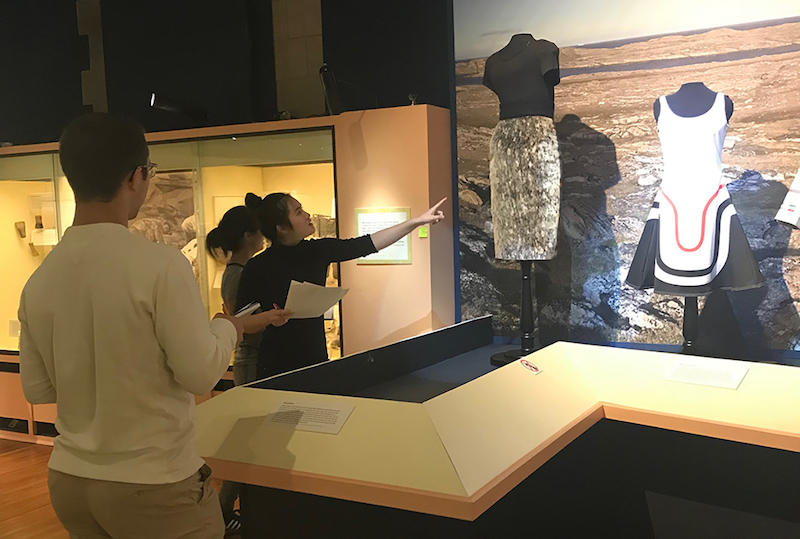 Engaging audiences at the Peary-MacMillan Arctic Museum by Outreach Coordinator Jamey Tanzer.