Published November 18, 2020 by Michael Quigley
Groundhogs, Iceworms, and a New View of the North
After months spent working my way through Donald MacMillan's vast photographic collections I was happy to take a break. I had been reformatting images and updating data to make nearly 8,000 of his images publicly accessible through the Arctic Museum's online database for the first time.
I finally reached a good stopping point a couple of weeks ago and was looking forward to turning my attention to less familiar collections. I dove into the museum's backlog of previously scanned, but not yet publicly available photographic collections and discovered a cache of just over 600 color 35mm slides and stereoviews dating mostly from 1956 to 1960, just waiting for their online debut.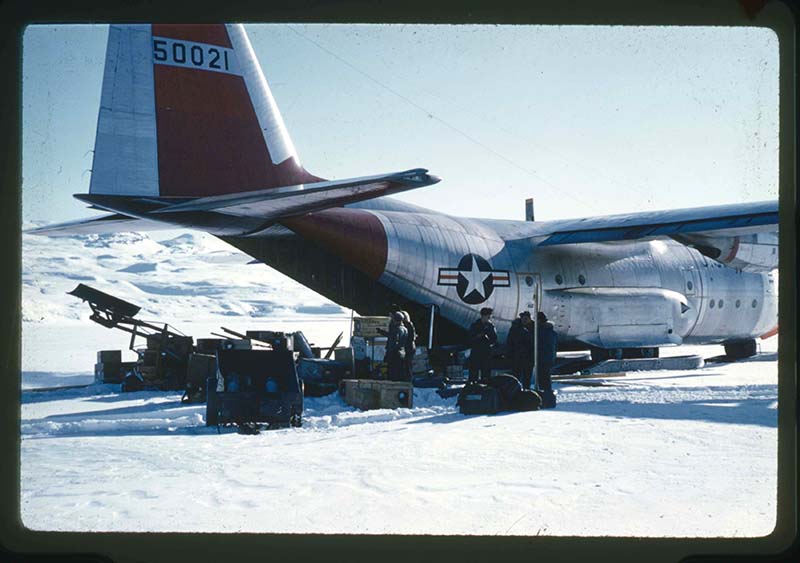 Here was a collection that picked up chronologically just about where MacMillan's photos left off, yet what a different northern world these images depicted. Gone were the intimate portraits of locals, small gatherings, cultural exchanges, and ever-present cramped quarters of the schooner Bowdoin Mac captured so well. Here were large-scale, heavily funded operations incorporating massive aircraft, sophisticated scientific equipment, and all sorts of sci-fi-esque heavy machinery out on the barren ice. What was the point of all of this? What were these people doing out there with all this high-end gear? Who was paying for it, and what were they hoping to achieve? Most perplexingly, how did the North, as depicted in one museum's photographic collection, change so drastically within the span of a few short years?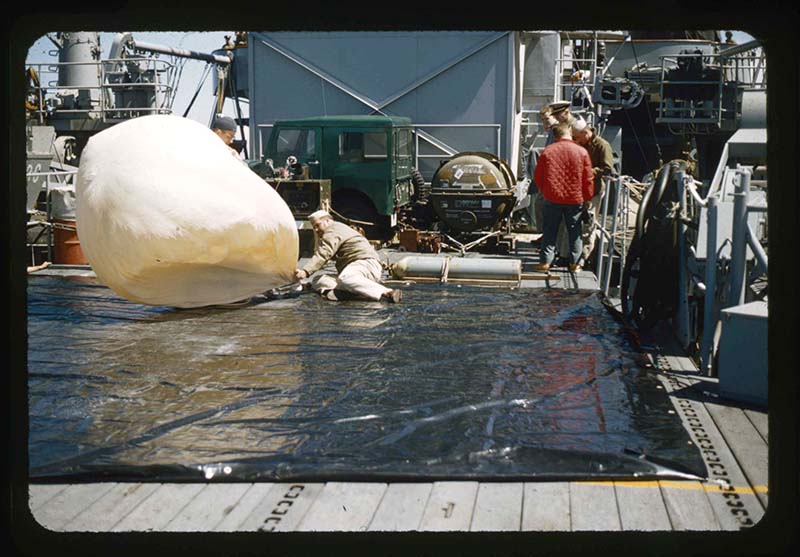 The photographer was Stanley Needleman, a geophysicist working as project leader for Air Force Cambridge Research Laboratories during Operation Groundhog. The objective of this US military operation was to identify suitable runway sites in remote parts of northern Greenland while collecting detailed data on weather patterns, water and drainage conditions, soil types, available construction materials, flora, and fauna. The investigations were part of a larger effort on behalf of the US military to understand the Arctic environment and to possibly establish a base in northeast Greenland.
The US military began operating in Greenland when the Kingdom of Denmark fell to the Nazis in 1940. An agreement was made at the time allowing the US military access to Greenland for the protection of the Danish colony and the North American continent. During the war, the island proved a strategically important midway point for planes to refuel en route to and from Europe. As World War II gave way to the Cold War, Greenland's geographic advantage to the United States shifted from its proximity to Europe to its proximity to the USSR. Rather than relinquish its foothold in the territory after the war as originally agreed, the US military doubled down on the island in preparation for war with an adversary just over the North Pole.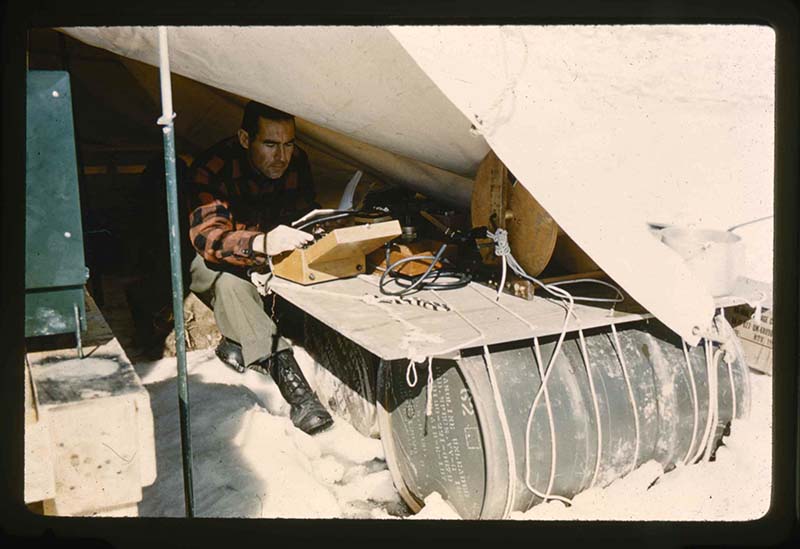 By the late 1950s the United States was deeply entrenched in northern Greenland. It had quietly relocated an Indigenous community to build Thule, the superpower's second largest military base, completed with the labor of some 10,000 soldiers, in an effort that has been compared to the construction of the Panama Canal. Construction crews had also carved out Camp Century, a nuclear-powered city of 200 inhabitants, beneath the ice cap, and the United States was in the midst of carrying out Project Iceworm, a futuristic scheme involving hundreds of nuclear missiles, aimed at the Soviet Union, in constant motion on a 50,000 square mile network of rail lines traversing tunnels below the ice.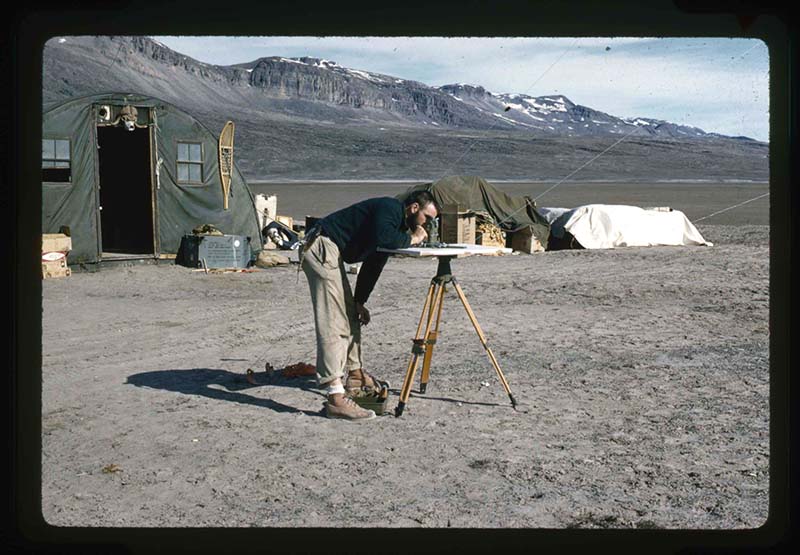 These incredible feats of engineering, along with the successful use of sophisticated new weapon technologies and the potential for human combat in the far north, depended upon extensive scientific knowledge of a heretofore unfamiliar and little-studied environment. The US military achieved its goals by funding a massive new ecosystem of defense contractors and university research programs focused on environmental sciences, geosciences in particular, and offering logistical support for fieldwork in Greenland. During the early Cold War, the territory became a laboratory for a suddenly booming academic field.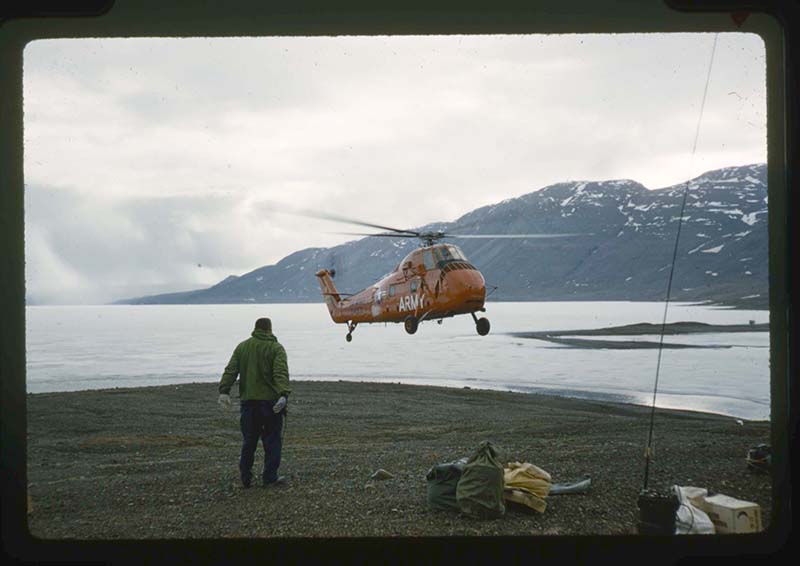 As the field's patron, the US military naturally fostered an agenda to maximize returns to national security interests. Nevertheless, because of the remarkable scale and scope of research and funding, the environmental sciences blossomed in unexpected ways during the 1950s, including recording the earliest observations of a dramatically warming global climate.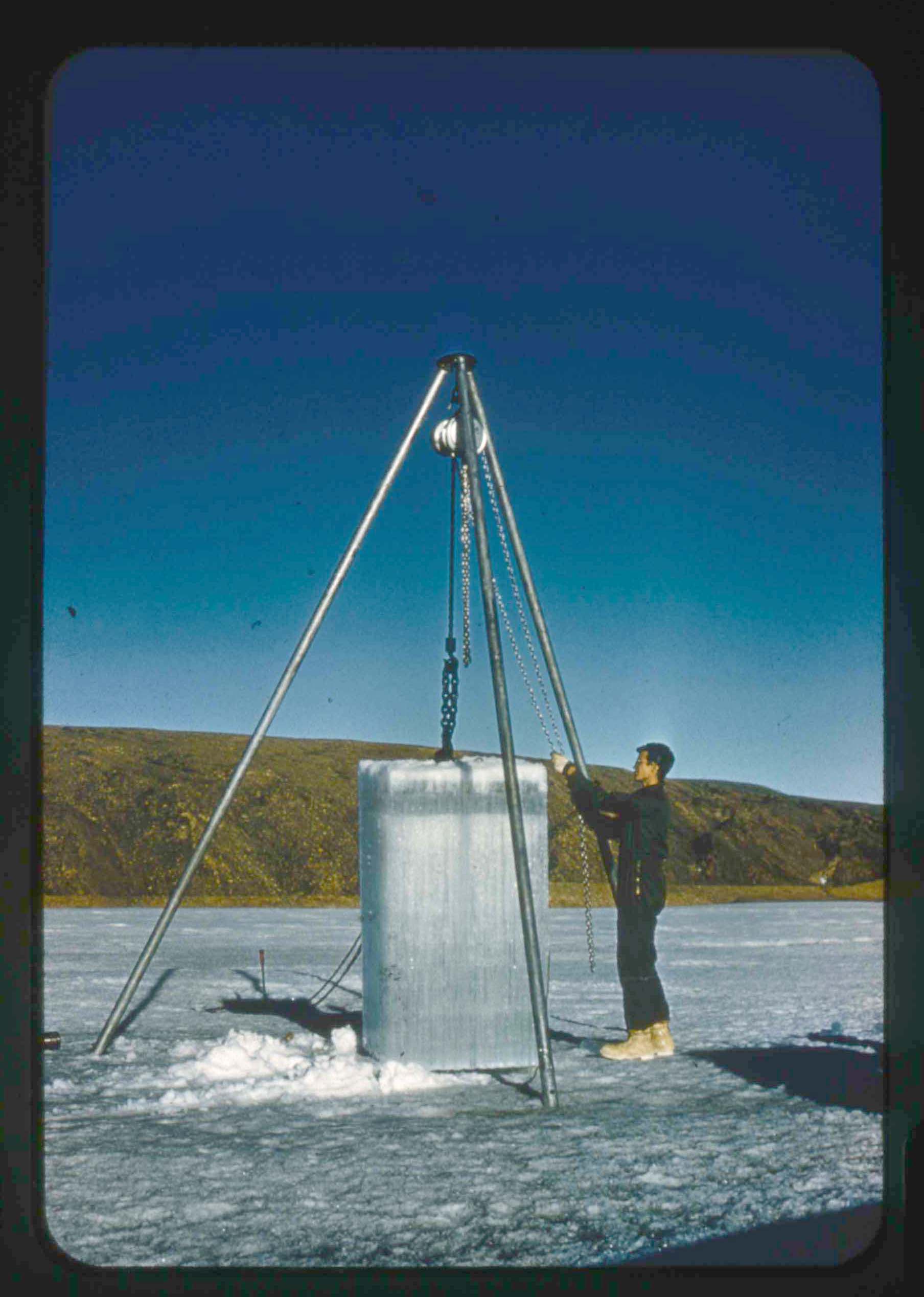 By the time Stanley Needleman's field work for Operation Groundhog was completed in 1960, Cold War dynamics and US military priorities were beginning to shift. Needleman's team identified multiple emergency landing sites, having successfully test landed C-119, C-124, and C-130 cargo planes on barely improved ground in remote corners of northern Greenland. Several Air Force Cambridge Research Laboratories reports detail the vast geophysical knowledge acquired in the process. Yet, changing weapon technologies, the newly realized instability of the Greenland ice sheet, the escalating space race, and emerging conflict in Southeast Asia led the United States to scale back its ambitions in Greenland. Project Iceworm was never realized, Camp Century was abandoned in 1965, and the goal of building a counterpart to Thule Air Base in northeast Greenland was eventually forgotten.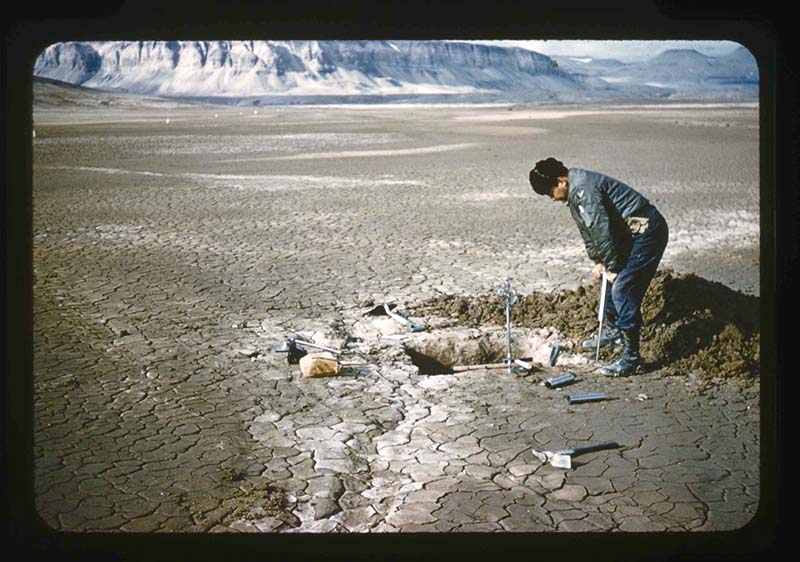 In 1992 Needleman, who had attended Bowdoin for just one semester before serving in the Army during World War II, wrote to Museum Director Susan Kaplan of his desire to donate his collection to the Arctic Museum. "If a few students become sufficiently motivated to pursue an interest in arctic studies after a review of the past studies, then the donation will have served a useful purpose." He passed away the following year after donating 603 images, 12 scientific reports, 4 motion picture films, and a small handful of audio/visual equipment to the college. You can now view Needleman's photographic and audio/visual collection on the
Arctic Museum's online database
. His reports can be found at the
Bowdoin College Library's George J. Mitchell Department of Special Collections & Archives
. The Arctic Museum has not yet digitized the motion picture film.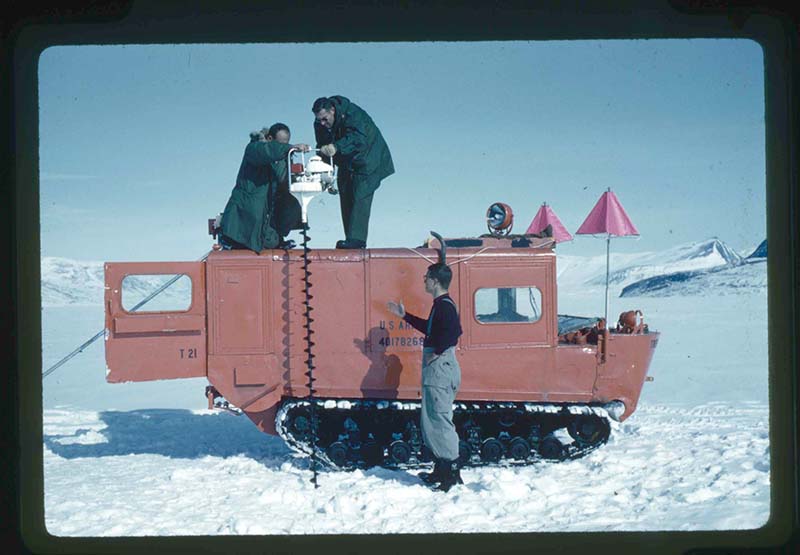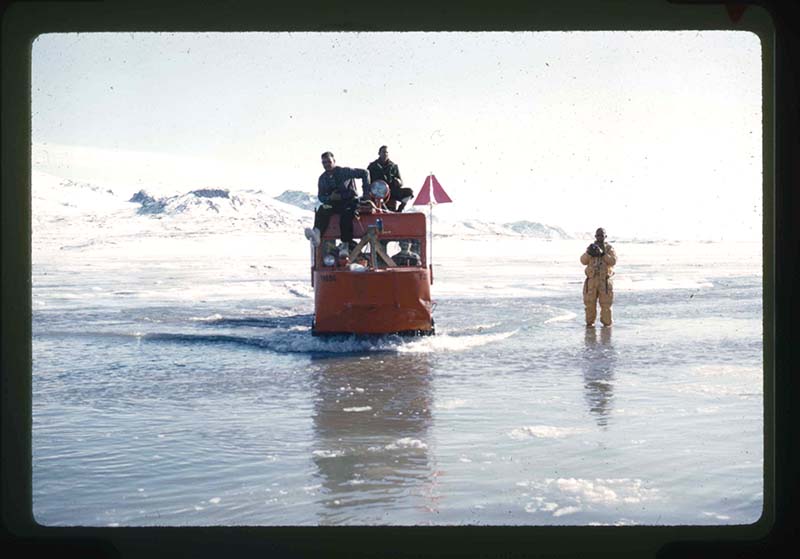 Taken together, these holdings represent a unique and expanding resource for students of the Cold War, the history of polar science, or the role of academics in the United States military industrial complex. As for myself, after a happy sidetrack, I'll be diving back into the Arctic Museum's seemingly endless cache of soon to be rediscovered and newly accessible photographic gems.