Research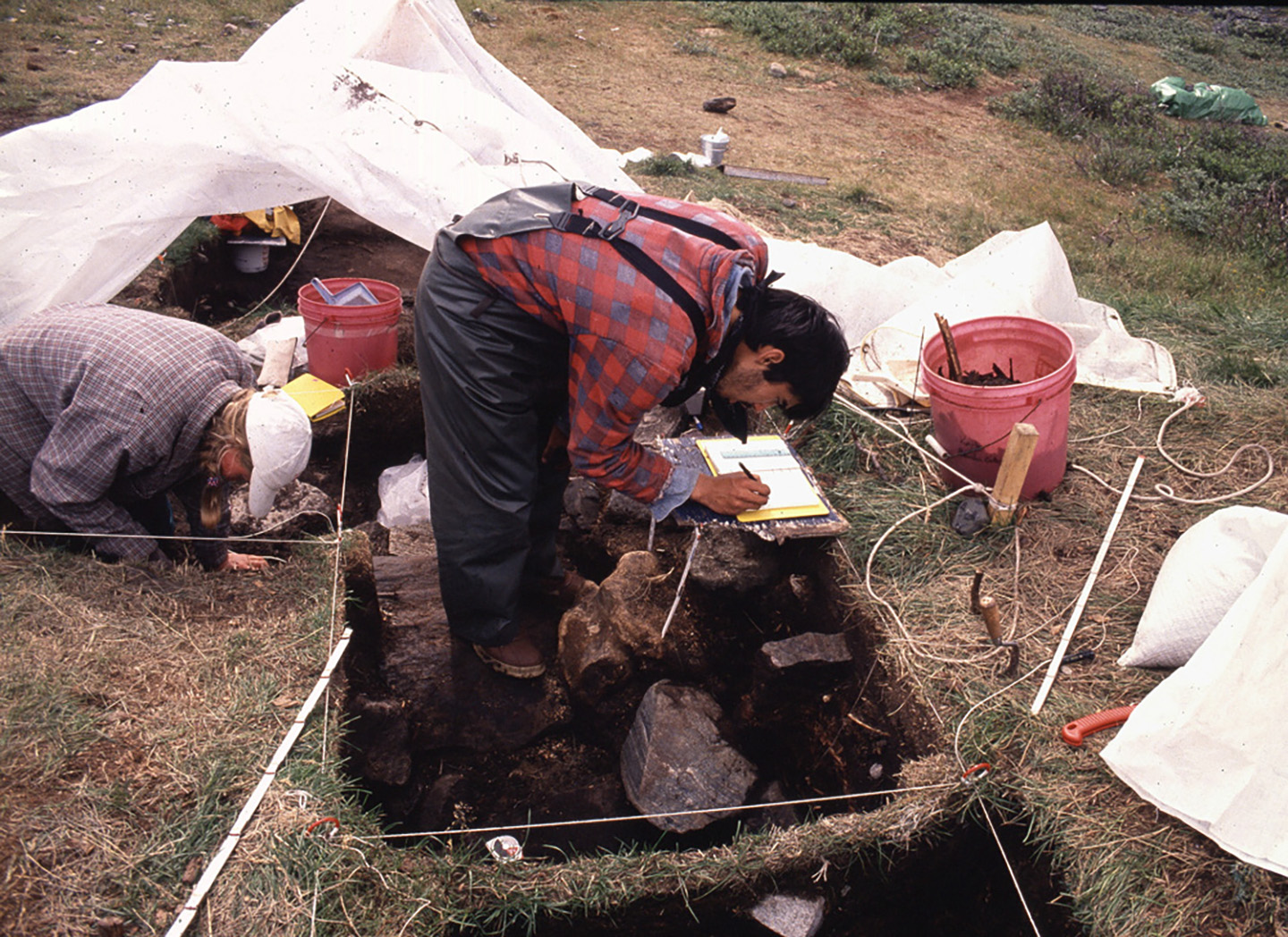 Through the Arctic Studies Center, Bowdoin faculty, staff, and students are involved in a variety of research projects. Some take place in remote northern locations reached only by boat or helicopter. Others are based in Arctic communities, or involve work in museums, archives, and laboratories. Projects range from small, single discipline-based studies to large, multi-disciplinary endeavors. Those that make use of the Arctic Museum's collections are often built on collaborations with northern communities.
Bowdoin undergraduates are included in field research projects when possible. Undergraduates also work with the rich array of the museum's collections through course work, independent studies, honors projects, fellowships, and work-study opportunities. Student projects have included research on ethnographic and historic artifacts, carvings, works on paper, photographs, and motion picture films.
For more information about individual projects, follow links in the project descriptions or feel free to contact the Arctic Museum faculty and staff for more information.
Tiny Records of Life: Building Community Collaboration around an Embroidery Collection
An Archaeological Assessment of Avayalik-1 and Other Sites on Avayalik Island
Endangered Archaeology at Iita
Peary and the Inughuit at Cape Sheridan: The Cape Sheridan Archaeology Project (2011)
Historic Photograph Identification in Qaanaaq (1999)