Published December 05, 2022 by Rebecca Goldfine
Student Researchers Follow Their Curiosity Where it Takes Them
Thirty-one students have received fall research awards this year from Bowdoin to advance their independent research projects.
Each fall, Bowdoin's Student Fellowships and Research office awards research grants to students working on independent projects in any discipline.
The grants, for up to $2,500, are funded in large part by an endowed fund established in 2007 by Peter Grua '76 and Mary O'Connell '76. The program has grown from one grant the first year to more than thirty awarded this year, due to the couple's continuing support. Over the years, hundreds of students have successfully completed honors theses and independent studies with help from the program.
Director of Student Fellowships and Research Cindy Stocks said it is always exciting "to see how these fall research awards help students develop as scholars," she said. "Each student has proposed a fascinating project, and the award will provide pivotal financial resources, enabling them to expand and elevate their research in myriad ways."
All the student projects are mentored by a faculty advisor. The grant money can be used to purchase research materials like books or lab equipment, or for travel to archives or to present at a conference. However the funds are spent, students' "academic trajectory will undoubtedly be enhanced," Stocks added.
The 2022-2023 awardees are doing research in disciplines across the curriculum: earth and oceanographic science, theater, neuroscience, sociology, German, religion, biology, biochemistry, chemistry, Latin American studies, Asian studies, English, education, visual art, government, history, and psychology.
Below are brief descriptions of a sampling of this year's wide-ranging projects.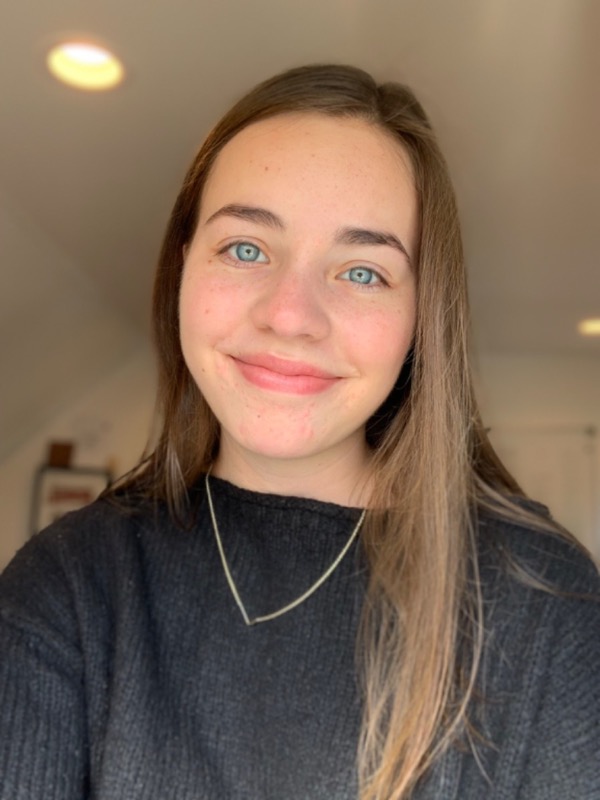 Lexi Ashraf '24, psychology major, theater minor
Ashraf is researching the popularity of Broadway revivals like The Music Man and Funny Girl to better understand why theater audiences, which have dropped 50 percent compared to pre-pandemic times, are motivated to see musicals written half a century ago. "With five musical revivals on Broadway right now, it is clearly a genre with which producers have confidence. The question is: why?" she asks. 
Additionally, she is curious whether "in a time that highly values political correctness, do audiences want revivals to be updated to reflect modern values or do they want them to stay the same?"
"...It is important to find out what draws people to the theater and to keep the theater industry alive," she writes. "My research will fill this knowledge gap."
Funding for Broadway tickets, transportation, and hotel
Faculty mentor Germán Cárdenas Alaminos, assistant professor of theater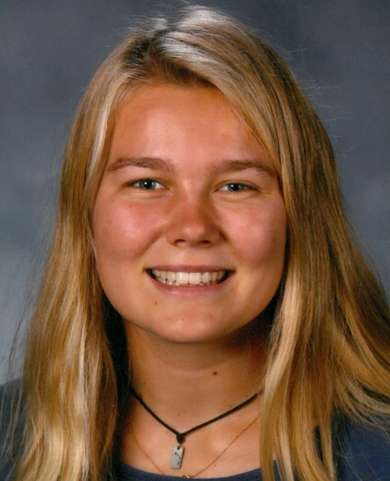 Greta Bolinger '23, biology major, earth and oceanographic science minor
Bolinger is investigating how kelp adjusts to different light levels, a process called photoacclimation. She also wants to determine whether there is an optimal depth range for growing sugar kelp, a commonly cultivated species in Maine, by growing kelp at different depths at Bowdoin College's experimental sugar kelp farm located in Harpswell Sound.
Warming waters from climate change are increasingly inhospitable to kelp, thus "it is critical to understand whether kelp can photo-adjust to living at deeper depths where it is cooler and nutrient-rich, to evaluate its potential as an off-season crop supplementary to commercial fishing," she writes. "My research findings may be relevant to commercial kelp aquaculture operations interested in optimizing photosynthetic output and biomass production."
Funding for research materials
Faculty mentor Collin Roesler, William R. Kenan Professor of Earth and Oceanographic Science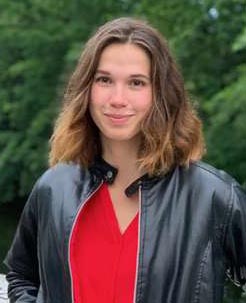 Sofie Brown '23, English/German major
Onkel Tom's Hütte, the German version of Harriet Beecher Stowe's 1852 novel Uncle Tom's Cabin, became nearly as popular in Germany as in America, according to Brown, who is studying the "(mis)translation of the novel in German culture and how the choices made in its adaptations, appropriations, and truncations mirror German historical attitudes towards Blackness, abolition, and American democracy."
Funding for travel to German archives and digitization fees
Faculty mentor Birgit Tautz, George Taylor Files Professor of Modern Languages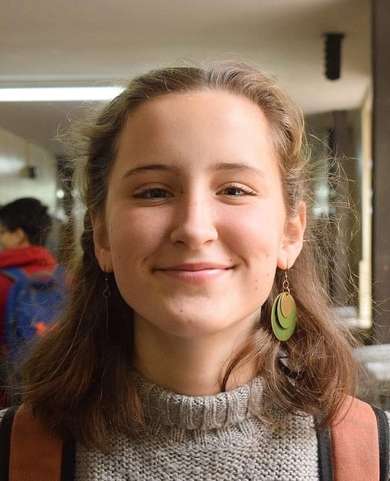 Grace Carrier '23, sociology major, physics minor
Carrier is working on an advanced independent study to evaluate an innovative approach to providing affordable housing. Shared Equity Housing (SEH) is a new housing model that restricts the resale value of designated homes to maintain them as affordable in perpetuity. Additionally, the owner and a community-based entity share responsibility for the home.
Carrier is writing a paper that looks at current articulations of SEH and analyzes the controversies, impacts, and possible future of this model. She is also working on a policy report that could help guide municipalities as they consider and devise SEH programs to offer more affordable housing.
Funding for three Shared Equity Housing classes 
Faculty mentor Theodore Greene, assistant professor of sociology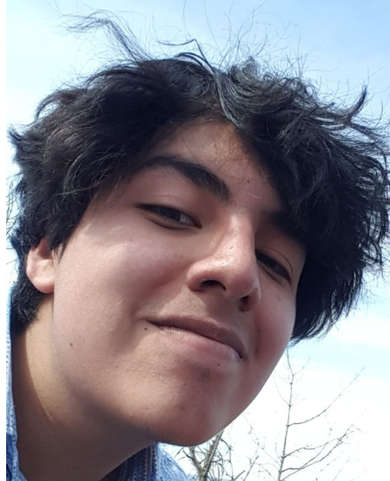 Rene Sebastian Cisneros '23, religion major, sociology minor

Cisneros is writing an honors thesis that analyzes popular attitudes toward a religious folk dance festival called Guelaguetza in Oaxaca, Mexico—where he is from. The festival, which celebrates the Virgen del Carmen, is a "site of continual negotiation between Catholic and Indigenous identities," he writes.
"My own interests in the study of ideology, belief, and religious practice promise a revealing exploration into how everyday Oaxaqueño/as, many of whom practice a hybrid indigenous Catholicism, come to understand their own identities," he adds. 
Funding for travel, food, and housing
Faculty mentor Claire Robison, assistant professor of Asian studies and religion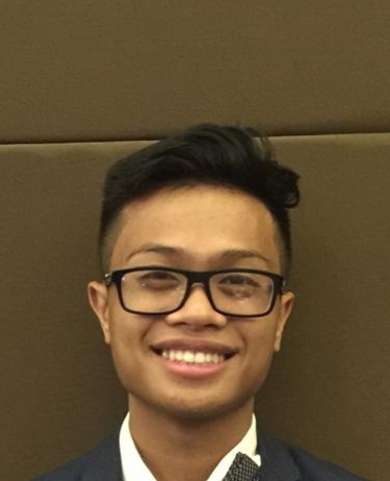 Jean Clemente '23, earth and oceanographic science major, biology minor
Clemente is constructing a 100-million-year record of oxygen conditions ​in the deep ocean using thallium isotope compositions of shales.
"The history of oxygen (O2) in the ocean is closely intertwined with the history of life," he writes. "Since cyanobacteria first photosynthesized two billion years ago, evolutionary steps as significant as multicellularity, the rise of animals, and the rise of land plants have been tied to increases in marine oxygenation. Timing and quantifying changes in marine O2 is therefore critical to understanding the evolution of our uniquely living world."
Funding for research materials and a four-week stay at Woods Hole Oceanographic Institute 
Faculty mentor Phil Camill, Rusack Professor of Environmental Studies and Earth and Oceanographic Science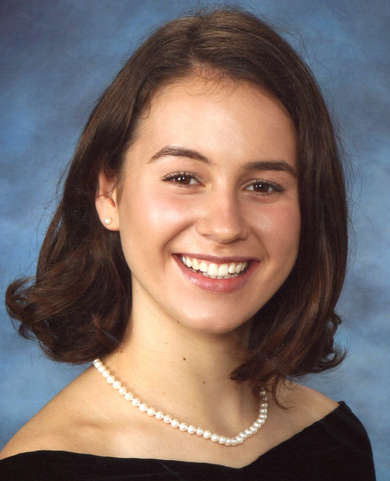 Deva Holliman '23, biology major, history minor
At the Western Society of Naturalists conference, held in November in California, Holliman gave a talk on her research into local adaptation by the temperate coral Astrangia poculata. The world's coral reefs are deteriorating rapidly as the oceans warm, and "understanding potential evolutionary and physiological mechanisms that drive thermal resilience will be crucial to supporting future coral conservation and restoration efforts," she writes. 
She began her research during the Bowdoin Marine Science Semester last fall, received a Bowdoin Summer Research Fellowship to keep working on her project this summer, and is continuing to research and write this year for an honors project in biology. "I have poured myself into this project and would love to present my findings to a wider audience," she adds.
Funding to attend a conference 
Faculty mentor Barry Logan, Samuel S. Butcher Professor in the Natural Sciences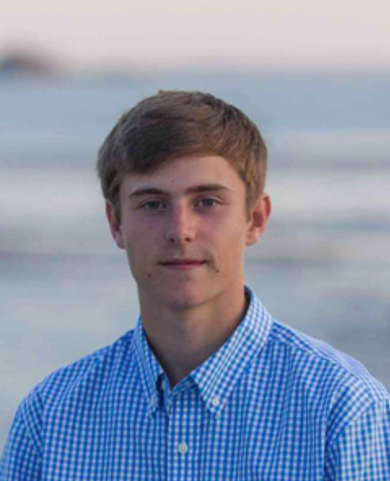 Everett Horch '24, biology major, Japanese minor
Horch's study has two main goals: First, "to determine the capacity of different eelgrass populations to ameliorate conditions for blue mussels at ambient or elevated water temperatures. Second, to determine the population structure of mussel populations along the coast of Maine, and how these vary in phenotypic response to warming."

Horch is asking these questions to better understand the interactions between calcifying mollusks, which struggle to form shells in increasingly acidic water, and photosynthesizing eelgrass, which absorbs carbon dioxide and can help mitigate ocean acidification. This relationship could buffer at-risk species like mussels, clams, and scallops, from the most detrimental effects of climate change.
Funding for research materials
Faculty mentor Katie DuBois, Doherty Marine Biology Postdoctoral Scholar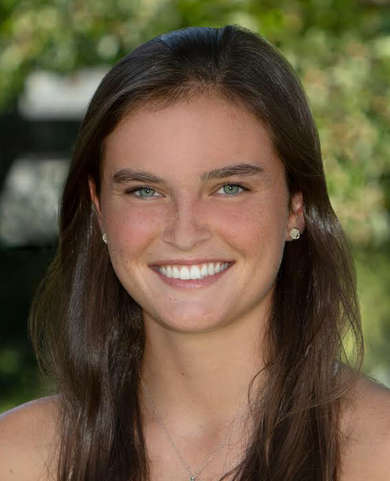 Colleen McAloon '23, chemistry major, history minor
"Linear alpha olefins (LAOs) are used as precursors to various shampoos, lubricants, and detergents, and are essential within the petrochemical industry," McAloon writes. The goal of her project is to develop a cationic cobalt catalyst for the linear dimerization of LAOs.
"Funding from the Grua/O'Connell Research Award would allow me the opportunity to continue to explore the world of organometallic synthesis and catalysis to solve real-world problems," she adds.
Funding for research materials
Faculty mentor Richard Broene, Charles Weston Pickard Professor of Chemistry, Chair of Chemistry Department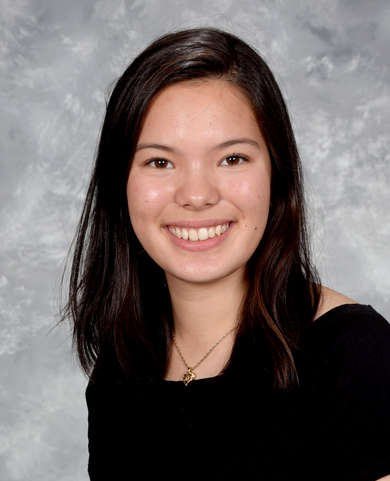 Natsumi Meyer '23, psychology/English major
Meyer plans to go to Japan to collect oral histories for her English honors project, Writing with Silence, a collection of creative nonfiction organized around three themes: World War II, immigration, and the diaspora.
"Throughout my project, I will interview my family members with Japanese heritage to collect, then creatively retell, their stories. I will begin by collecting my grandparents' and great-uncles' stories from their experience of World War II as children in Japan, then progress to immigration stories from my mother in the 1990s as well as other family members who immigrated to Canada throughout the twentieth century." She will conclude with a contemporary view of the Asian American experience and what it means to be a part of this diaspora, she writes.
"Throughout my creative nonfiction writing, I will critically address and reflect on the challenges of writing about a silent generation, and the delicate balance between writing with and writing over my elderly family members." 
Funding for travel to Japan
Faculty mentor Belinda Kong, associate professor of English and Asian studies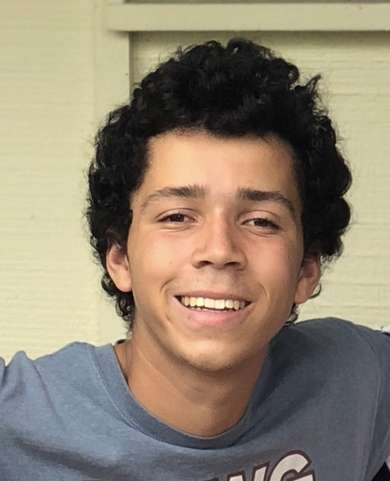 Ely Miller-Wilson '23, religion/biology major
The mountainous terrain, cold winters, and high altitude of Ladakh, India, have always made this area a harsh place to live, but rising temperatures have led to rapidly shrinking glaciers, which are a critical water source for nearby communities, Miller-Wilson writes.
In 2013, an engineer named Sonam Wangchuk came up with the idea of creating artificial glaciers that could be built closer to villages, a concept he calls "ice stupas" because the glaciers resemble the Tibetan Buddhist temples known as stupas.
For an independent study project, Miller-Wilson is researching the intersection between ice stupas and the changing environmental conditions and cultural traditions in Ladakh. 
Funding for travel to India
Faculty mentor Claire Robison, assistant professor of Asian studies and religion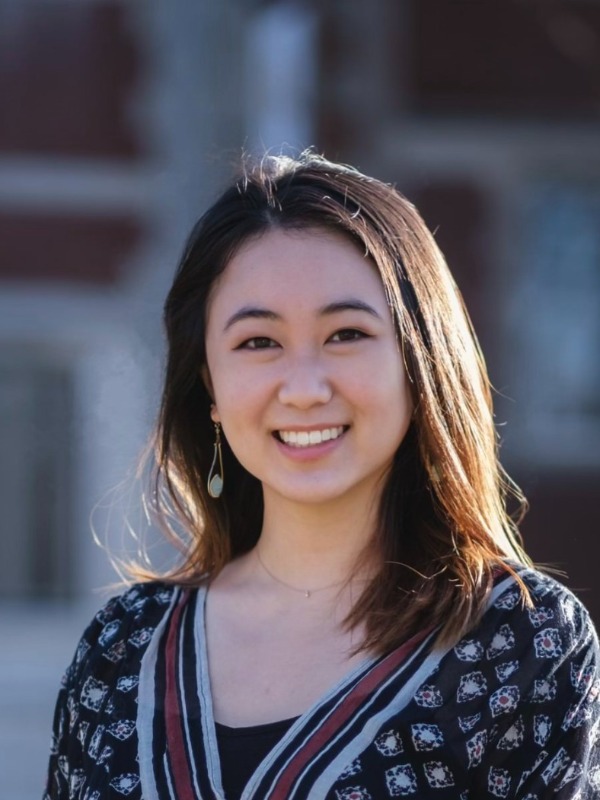 Jacey Song '23, psychology/Asian studies major
Song is working on an advanced independent study on the psychological mechanisms that may be driving the rise in violence and racism aimed at Asian Americans.
"The COVID-19 pandemic has disrupted the lives of almost everyone in the world," Song writes. "However, here in the United States, Asian Americans has been forced to deal with an additional pandemic: a drastic uptick in racism and violence, including countless cases of wrongful workplace termination, racial slurs, and physical violence."
"I believe that understanding how the scapegoating of minority groups functions in the context of the pandemic is essential to preventing similar occurrences in the future," she continues.
Funding for a participant survey
Faculty mentor Zachary Rothschild, associate professor of psychology
Other recipients of the 2022-2023 Grua/O'Connell Research Award are Philip Bonanno '23 (disability studies), Sydney Bonauto '23 (behavioral neuroscience), Olivia Bronzo-Munich '23 (marine biology), Stephanie Dailey '23 (neuroscience and education), Ali Dougal '22 (photography and film), Bojana Drca '24 (Indigenous studies), Yordana Gerdzhikova '23 (comparative politics), Jared Lynch '24 (marine biology), Julia Lyne '23 (history), Lemona Niu '23 (oceanography), Rebecca Norden-Bright '23 (English), Charlie O'Brien '23 (oceanography), Bridget Patterson '23 (marine biology), Isabella Quintana '23 (biochemistry), Aadhya Ramineni '23 (Asian studies, religion, health), Eliza Rhee '23 (neuroscience), Miki Rierson '23 (Asian studies and gender, sexuality, and women's studies), Edwin Sanchez Huizar '23 (Latin American studies), and Nicky Yoong '24 (marine biology).