Students
Enrich your Bowdoin experience by working on campus.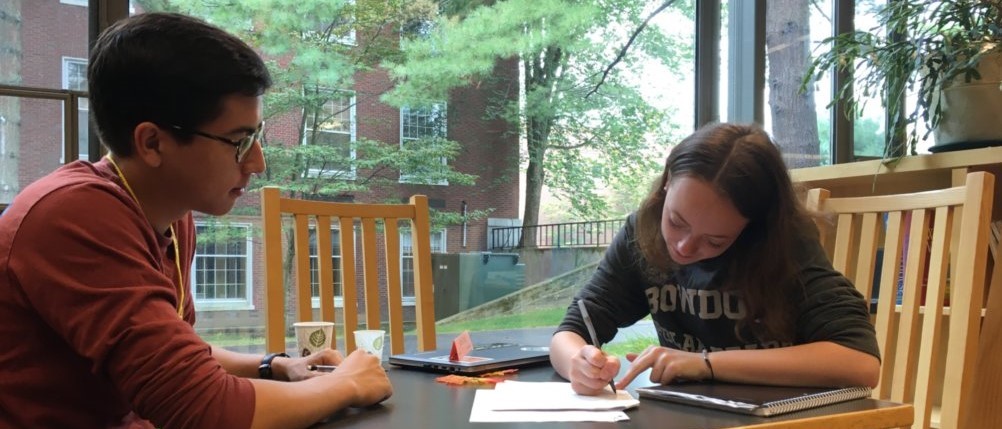 There are several possibilities for work on campus whether you are a first-year student, an international student, or a student who has been here a few years. For many students, working is an integral part of their Bowdoin experience. On-campus jobs provide vital experience, enduring connections, and opportunities for growth. 
All students are eligible for on-campus employment regardless of their financial aid status, and approximately 70 percent of students choose to work while at Bowdoin.  
Find a Job
View current positions and apply for jobs through JobX, our online job board
Sign up for JobMail and be the first to know when a job is posted
Check out our page specifically for first-year students
Attend the fall Job Fair
Ask around—network with staff, faculty, and friends about jobs on campus
Schedule an appointment with the student employment office (SEO) for additional assistance
Congratulations, you got a job! Before you start working:
You will need to complete your one-time employment forms. Stop by SEO to complete your I-9 in-person and be sure to bring the required identification (original and unexpired documents).
If you are an international student who needs to obtain a social security card, follow the steps outlined in the

 

International Students section. 
Complete Workday Onboarding
After the I-9 is complete, watch for an email from SEO with a link to Workday. The final three forms must be completed online through Workday before you begin working. 

 




Direct Deposit (account # and routing #)

Federal W-4

Maine W-4
Review all Student Employment Policies
Be sure you are familiar with Bowdoin policies BEFORE you start working.  If you are hired into a job where you may have access to confidential information or sensitive data, you will be required to sign a confidentiality agreement on or before your first day of work. 
Enter your Time in Workday
If you are working in a job that requires you to use a timeclock, be sure to swipe in and out each time you work. Your time will be submitted automatically at the end of each pay period.
If you are entering time through a computer or the mobile Workday app, be sure to enter your time each day and submit every other week before the payroll deadline.
Forgot to log your time and the deadline has passed? Complete a prior pay period adjustment form and submit it to the payroll office.  
Get Paid!
Pay is bi-weekly (every other Friday). For specific dates, refer to the payroll schedule. 
Student FAQs