Recognition and Awards
Recognition for your hard work!
Student Employment Appreciation Week — April 13-19, 2020
The National Student Employment Association (NSEA) designates one week each year for universities and colleges across the country to recognize the substantial contributions of students who work in on-campus jobs.
Student Employee of the Year and Rookie of the Year Awards
Students perform invaluable work for departments across the Bowdoin campus with dedication, initiative, and enthusiasm. Bowdoin strives to recognize and appreciate the students who contribute to the operation of the College through their work on campus. In addition to the Student Employee of the Year Award, we recently introduced a new award category, Rookie of the Year.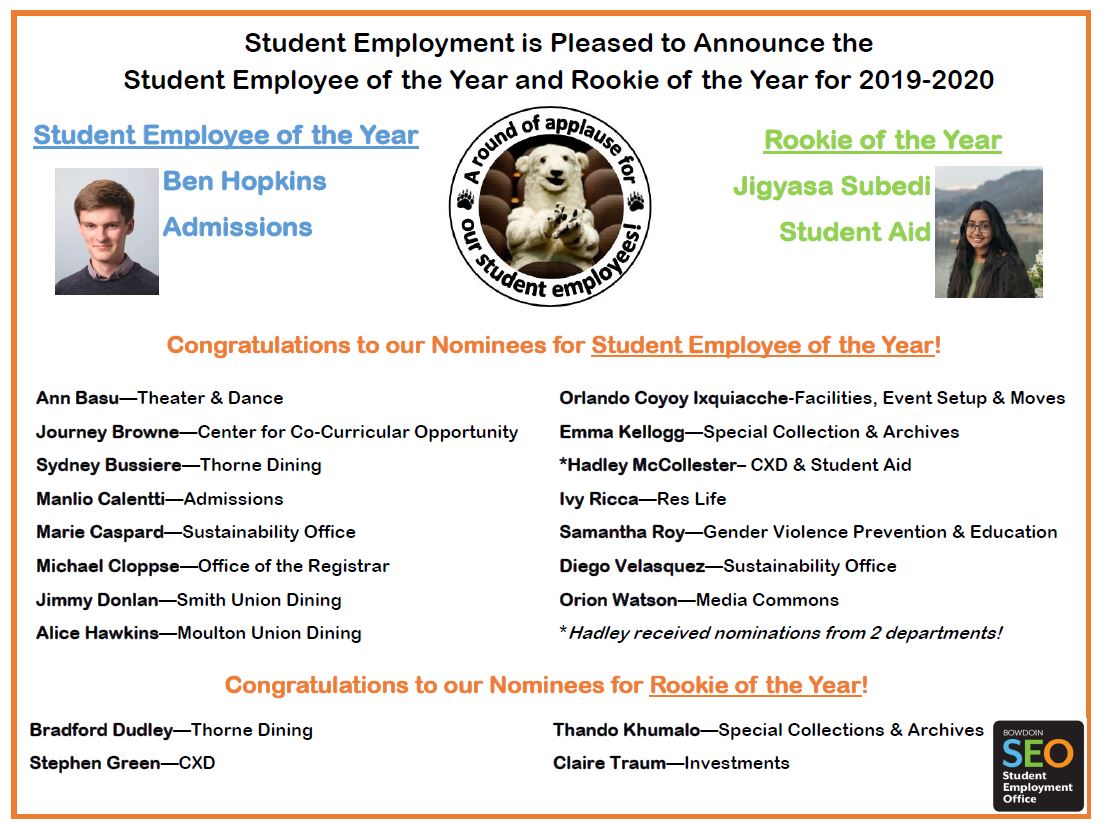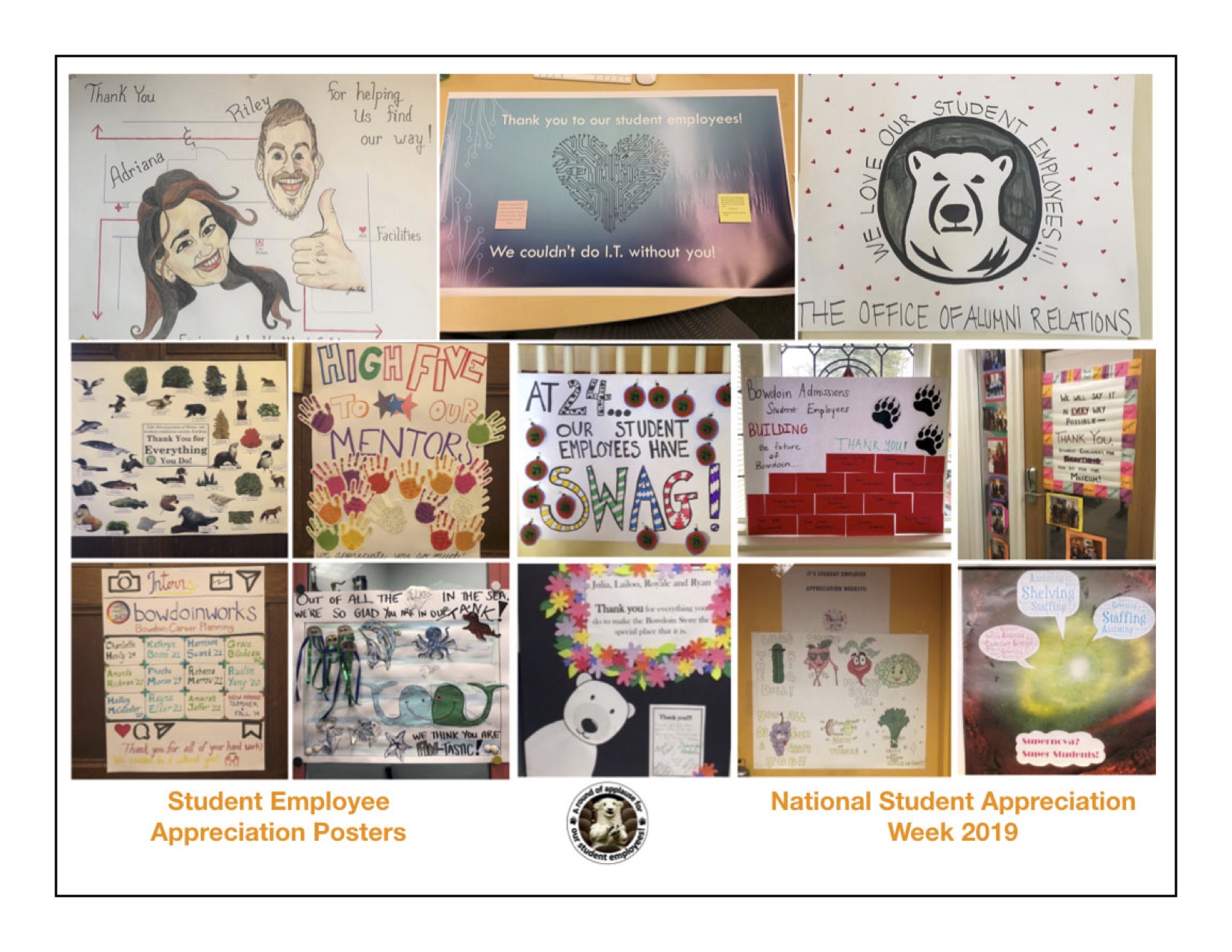 Thank you, Bowdoin student employees, for your hard work and dedication; Bowdoin would not be the same without you!