First-Year Students
Become part of the Bowdoin WORK community.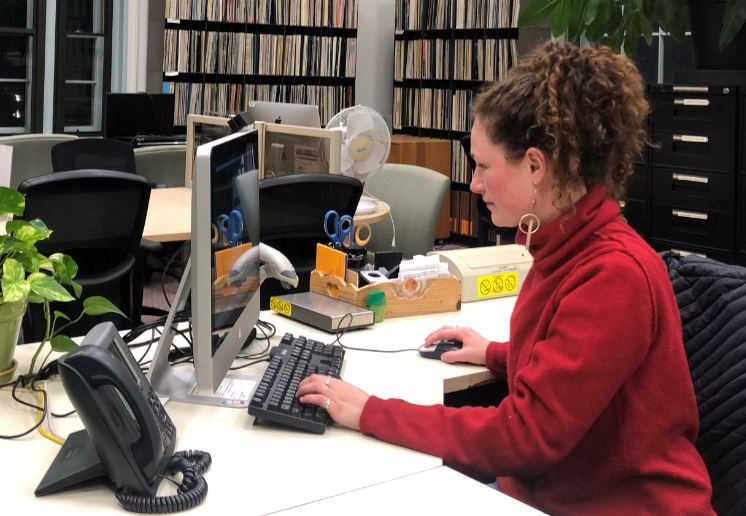 Music Library Assistant
Did you know?
Approximately 65% of Bowdoin students engage in jobs on campus.
First-Year students typically work between 3-8 hours per week.
All students eligible to work in the US may work on campus, you do not have to be an aided student to work.
Supervisors will assist you with scheduling work around your classes.
There are several ways a new student to Bowdoin can find a job on campus, and the Student Employment Office (SEO) is available to help.
Browse and apply for jobs online via JobX. Once you have a Bowdoin login, you will be able to apply for jobs online. 


Network - You will have the opportunity to meet upper-class students, staff and faculty. Ask classmates if they work on campus and, if so, where?  What do they like about their job(s)? What is one thing they learned about student employment that has been super helpful?  If you are speaking with staff or faculty, you can ask if they hire students to work in their department, if so, what types of jobs are usually available? 


Schedule an appointment - Not sure what type of work you are interested in or what might fit best with your schedule, we can help! Email seo@bowdoin.edu to schedule a time to meet with a member of our team. 
In past years, SEO has offered a First Year Job Placement Program (FYJPP) for first-year students in the fall semester, as well as an on-campus job fair. Due to the uncertainty posed by COVID-19, these will not be offered for the of fall 2020. Please note, the fall semester work expectation has been replaced with a Bowdoin grant for all aided students. 
Contact seo@bowdoin.edu or (207) 725-3386 with any questions.