Orchestra
The Bowdoin Orchestra is a talented group of musicians who perform a diverse range of repertoire, and will often collaborate with other ensembles on campus and beyond. (Music 2731/2732)
The BSO is in its eighth season as an all-student organization directed by Artist in Residence George Lopez. Recent pieces performed include Dvořák's Symphony in e minor Op.95 "From the New World," Fauré's Pavane for Orchestra, Beethoven's Eighth Symphony, Bartók's Romanian Folk Dances, and the Mendelssohn "Italian" Symphony.  
Concerts, Fall 2019
This semester we have an exciting with Verdi's Overture to La Forza del Destino (10"), Anne McKee '20 performing the first movement of Brahms' Violin Concerto (24"), and Stravinsky's iconic Firebird Suite (1919 version; 22").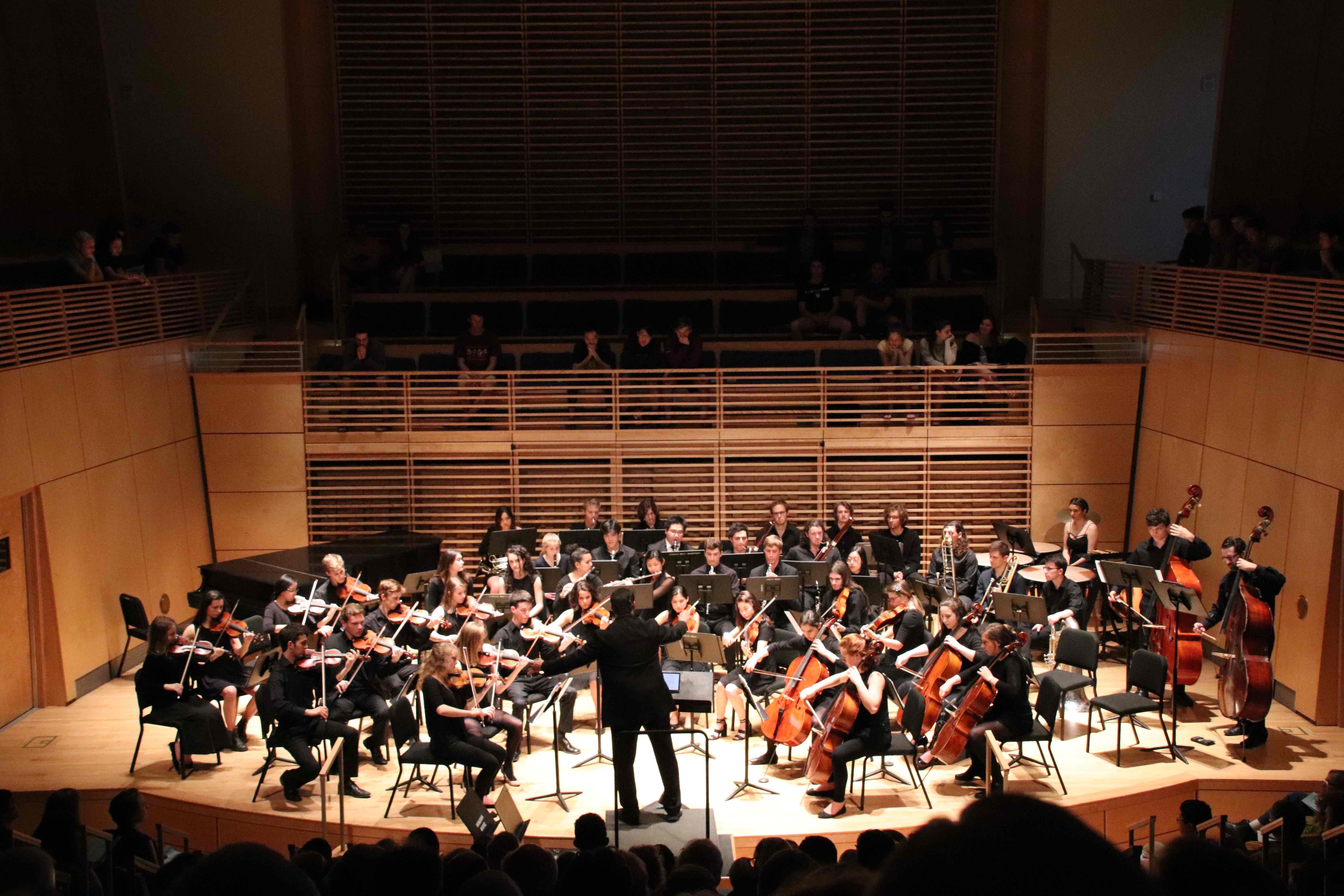 George Lopez
Beckwith Artist-in-Residence
Director of the Bowdoin Orchestra
(207)725-3237
Course Credit
All ensembles count for one-half credit per semester and are graded on a Credit/D/Fail basis. Participating in the orchestra for one year can count as a student's required VPA credit. 
Auditions 
The Chamber Ensemble auditions and Orchestra auditions occur at the same time, during the first week of classes in Studzinski Recital Hall.

Practices and Performances
The orchestra rehearses Sunday afternoons and Wednesday evenings in Studzinski Recital Hall and perform at least once each semester.
At times the orchestra has shared a concert at the end of the semester with the Bowdoin Chorus, playing either the orchestral part to a large choral work like Mozart's Requiem or Mendelssohn's Elijah, or, more often, a self-standing orchestra piece.
Listen
Some concerts are streamed live and archived footage may be available as well at "Bowdoin Talks."