Concert Band
The Bowdoin College Concert Band performs varied repertoire from the classics of modern wind band literature to more contemporary band works, to lighter selections such as show tune medleys and marches. (Music 2751/2752).
Along with performing many great works from the wind band repertoire, the ensemble has had the special experience of premiering many original compositions by Bowdoin students, faculty, alumni, and nationally recognized composers. Through the years, featured students as well as local and professional soloists have appeared on concert programs. Well-known performer Ron Barron (former principal trombone – Boston Symphony Orchestra); renowned New York clarinetist, Igor Begelman; trumpet performer, Jack Burt; and guest conductor/composer, Andrew Boysen, Jr. have appeared in concert with the BCCB. Bowdoin President, Clayton Rose has also appeared with the BCCB as narrator on Aaron Copland's "A Lincoln Portrait. Other Bowdoin professors (Music Department and non-Music Department) have collaborated with the ensemble as well. The ensemble has also participated in exchange concert programs with Tufts University, Dartmouth College, and Colby and Bates College.
Course Credit
Participating in the concert band counts for one-half credit per semester and is graded on a Credit/D/Fail basis. Up to six credits of ensemble and individual performance courses together may be taken for graduation credit. 
Auditions
To schedule an audition, please email Director John Morneau.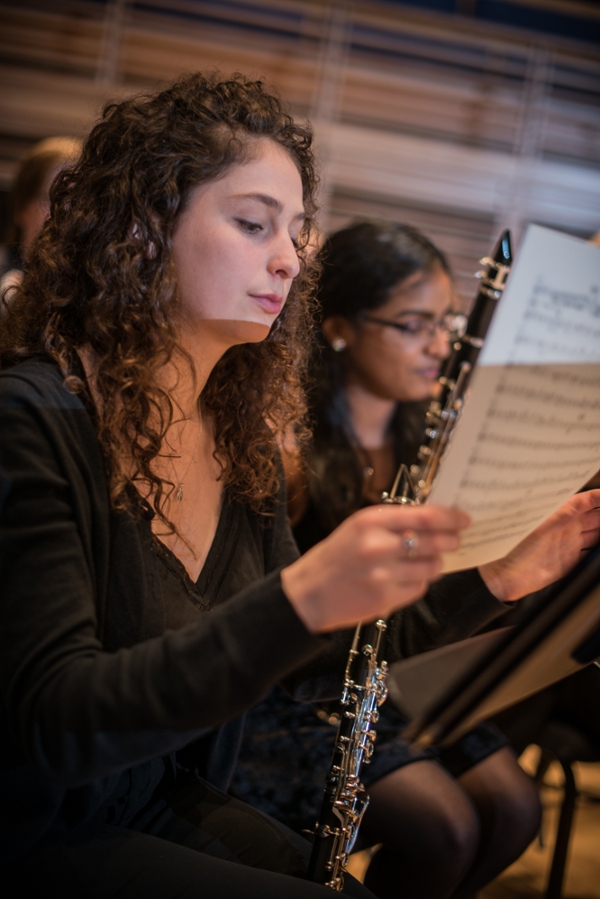 Concerts: Fall Semester - 2022
TBD
Practices and Performances
The ensemble rehearses on Tuesday and Thursday evenings from 6:30 p.m. to 8:30 p.m., on the Kanbar Auditorium Stage in Studzinski Recital Hall. The first rehearsal will be Tuesday, September 4; advance auditions are not required. Students are encouraged to enroll for credit (Music 2751/2752).
The Bowdoin College Concert Band performs two major concerts per semester, and occasionally performs at other college events. Additionally, the BCCB has participated in exchange concert programs with Tufts ] University, Dartmouth College, as well Colby and Bates Colleges.
Listen
Some concerts are streamed live and archived footage may be available as well at "Bowdoin Talks."