Chamber Ensembles
Chamber Ensembles offer an experience with the dynamic dialogue of playing with others in a smaller more intimate setting (Music 2721/2722).
Over fifty students participate in chamber ensembles each semester. These typically include a brass quintet, one or more small wind ensembles, several string quartets and quintets, and ensembles with strings and piano. Chamber music players often become close friends and bond in a very special way, staying together as a team for their entire time at Bowdoin. We welcome students at all levels of performing ability and with all kinds of academic interests.
Course Credit
Ensembles and lessons are graded on a Credit/D/Fail basis and may be taken for one-half credit per semester. Two semesters of an auditioned ensemble will fulfill the VPA (Visual and Performing Arts) distribution requirement.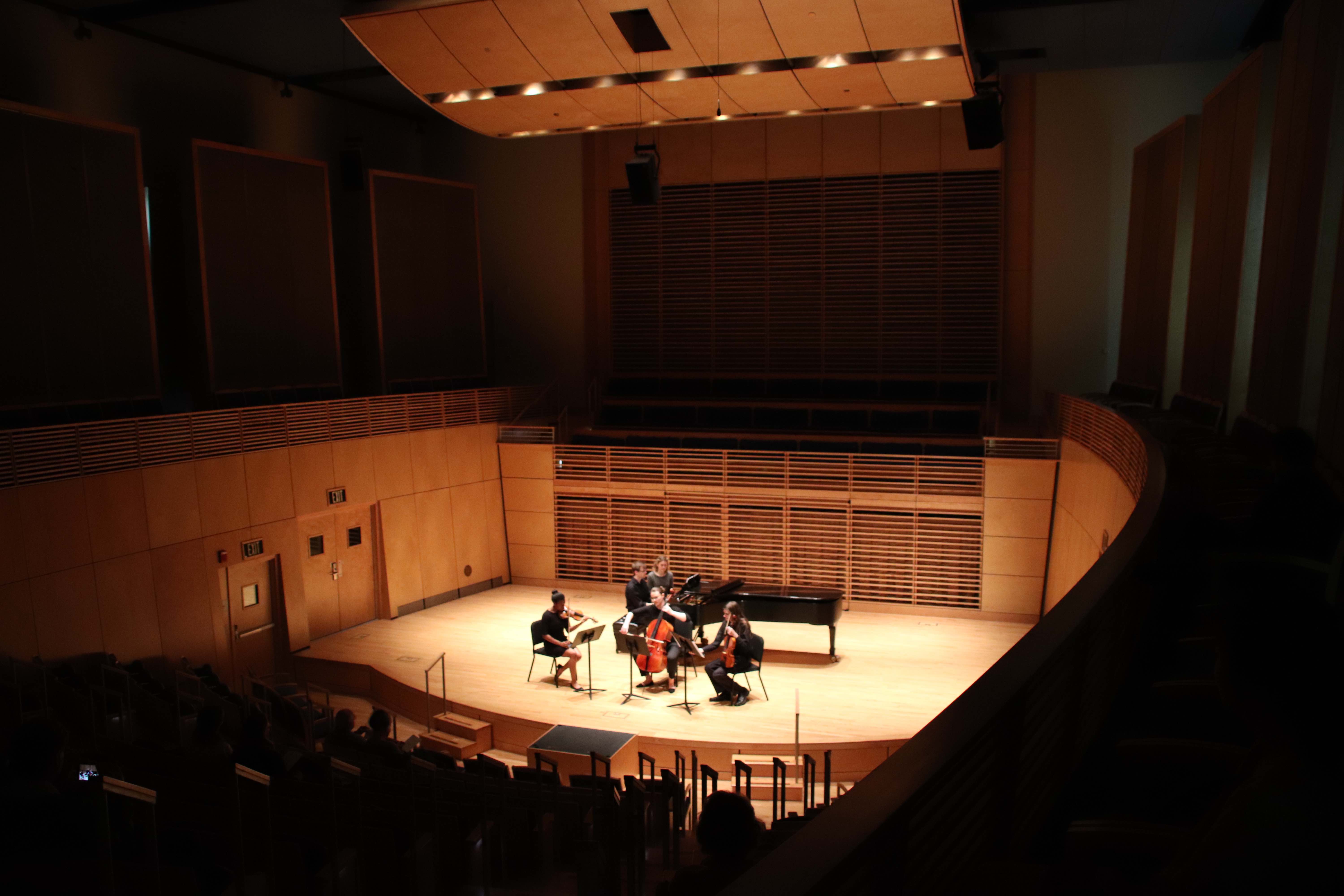 Auditions
The Chamber Ensemble auditions and Orchestra auditions occur at the same time.
Strings: Thursday, 9/2 4:00-8:00 pm in Studzinski 202
Winds/brass: Monday, 4/6 4:00-6:00 in Kanbar Auditorium (Studzinski Recital Hall)
Practice and Performances
Ensembles are coached once a week by faculty and local professional musicians and rehearse at least once a week without the coach. The performing opportunities include not only ensemble recitals, but also a semesterly Common Hour devoted to student chamber performance.  Participants receive one-half credit per semester.