Beckwith Artist-in-Residence & Director of the Bowdoin Orchestra
The Robert Beckwith Artist-in-Residence at Bowdoin College, George Lopez, has been a dynamic performer, sought-after pedagogue, and engaging lecturer for over 30 years.
The Robert Beckwith Artist-in-Residence at Bowdoin College, George Lopez, pianist and conductor, has been a dynamic performer, sought-after pedagogue, and engaging lecturer for over 30 years. Known for his "...kaleidoscopic colors and clarity of conception..." (Los Angeles Times) in the standard repertoire as well as being a champion of newly written works, Mr. Lopez gave a highly acclaimed solo recital debut at the renowned Concertgebouw in Amsterdam and was lauded as "… authentic and memorable …" by the Nederlands Dagblad for his interpretation of Bach's Goldberg Variations along with all Twenty-Four Preludes of Chopin. He performed the complete sonatas of Mozart, all five Piano Concertos of Beethoven, the complete Etude-Tableaux of Rachmaninoff, all 27 Etudes and the Four Ballades of Chopin, and recently did the entire 4-volume set of Bach's Klavierubungen, which he performed on organ, harpsichord, and piano.
Mr. Lopez performs worldwide as a soloist in major cities throughout Europe, Australia, Japan, Mexico, Central and South America. His extensive performances cover most major U.S. cities, including New York's Lincoln Center, Merkin Hall, and Weill Recital Hall at Carnegie, Paul Hall at the Juilliard School, Benaroya Hall in Seattle, Ambassador Hall in Los Angeles, the Shao Lin Arts Center in Rockport, Massachusetts, The Cleveland Art Museum, Harvard University, and Tanglewood. After his performance at Lincoln Center, the composer Lowell Liebermann described the performance of his work as "… exciting and decisive!" 
A featured soloist at many international music festivals throughout America, Europe, and other continents, Mr. Lopez performed at the renowned Salle Pleyel in Paris, the Girona Internacional Festival de Musica in Spain, the Kowmung Festival just outside Sydney, Australia, Festivale d'Internazionale Solisti e Musica da Camera in Umbria, Italy, and the Latin-American music festival Cubadisco in Havana, Cuba. He performed as guest soloist with the National Symphony of São Paolo in Brazil, Rose Hall in Osaka, Asahi Hall in Tokyo, and appeared as guest soloist and conductor with the New Hampshire Symphony in J. S. Bach's Keyboard Concerto in D minor. Mr. Lopez has been a regular guest artist with renowned chamber ensembles, including the Emerson, Carpe Diem, Rainier, Skyros, and Ying Quartets. He collaborates in recording and outreach projects with members of major symphony orchestras, including the New York Philharmonic, Chicago Symphony, Boston Symphony, The Met Orchestra, San Francisco Symphony, Seattle Symphony, and The New World Symphony. Mr. Lopez recorded Italian composer Romeo Melloni's Piano Concerto No. 1 dedicated to him with the acclaimed Prague Chamber Orchestra in the former Czech Republic and premiered a new Piano Concerto by the Indo-American composer Dr. Vineet Shende. Mr. Lopez has given radio performances and interviews on Cuban Salon music, the Music of Sherlock Holmes, and all 27 Etudes of Chopin. His interdisciplinary and multi-cultural "Music in the Museum" series at Bowdoin College consistently sells out to audiences who enjoy his creative and engaging lecture-recitals on the relationship of music, art, and its cultural history. 
As part of the dynamic DUO MUNDI GEORGE & GULI with his partner in life and music, Gulimina Mahamuti, Mr. Lopez performs two piano and four hand one piano works throughout the globe, focusing on immigrant and underrepresented composers from Asia, Latin America, Europe, and the Middle East.
Mr. Lopez is an acclaimed public speaker at regional, national, and international conferences throughout the United States and Europe, including the MTNA, NCKP, and EPTA conferences in recent years. He frequently gives masterclasses throughout North America, Latin America, and Europe at prestigious institutions, such as the Manhattan School in New York, Berkeley University, Boston University, the Faber Institute, the International Keyboard Odyssiad Festival, The Music Institute of Chicago, and Steinway Hall. Mr. Lopez received First Prize for the Diplome Superieure at the renowned Ecole Normale de Musique in Paris and the distinguished Uitvorend Musicus degree from the Sweelinck Conservatorium in Amsterdam. As the artistic director and conductor of the Bowdoin College Symphony Orchestra, he leads one of the most dynamic all-student symphonic programs in the New England region.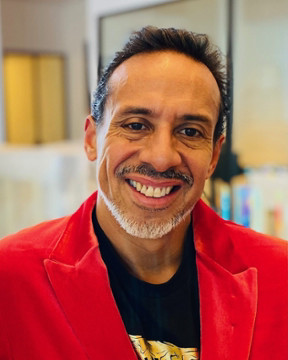 Education
Master of Music (summa cum laude)- Amsterdam Conservatory, The Netherlands
Diplome Superieure (premiere prix), Ecole Normale de Musique, Paris, France
Bachelor of Musical Arts (magna cum laude), Hartt School of Music, University of Hartford