Student-Sponsored Groups
From a cappella to drum circles to a radio station, student-sponsored groups are wide ranging and enjoyed by many across campus.
There are many musical activities outside the Department of Music. Some ensembles are supported by the student activities office, while others are independent or unofficial grassroot student groups. If you don't see the group for you in the partial listing below, just remember you can always create your own!
BOKA 
Co-ed a cappella group founded in 1996 that 
performs and arranges songs ranging from classic rock to pop to traditional melodies. Originally called BOCA, the name later became BOKA to avoid being confused with the Best of College A Cappella CD series also abbreviated BOCA. Get to know BOKA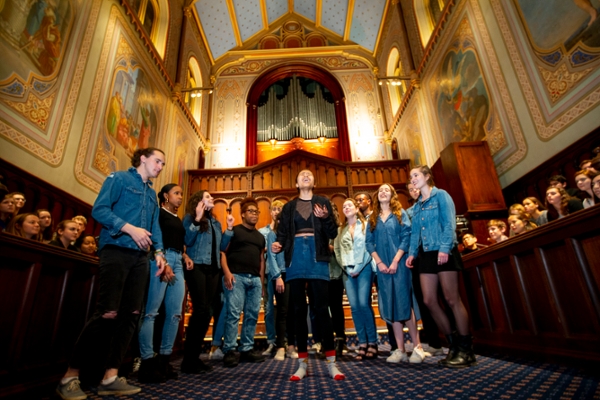 Meddiebempsters
All-male a cappella group founded in the 1930s. The Meddiebempsters, or "Meddies," are the nation's third oldest all-male a cappella group. 
Much of their repertoire is barbershop and occurs without a soloist. Get to know the Meddiebempsters.
Miscellania
Oldest all-woman a cappella group founded in 1972. Miscellania's repitoire includes pop, R&B, and soul music, amongst others. In 2018, Miscellania hit the tv screen winning season 4 of WGBH's "Sing That Thing!" Get to know Miscellania
Ursus Verses
Co-ed a cappella group who pride themselves on ridiculous electronic melodies, bold and compelling chord progressions, and perfectly blended harmonies. Get to know Ursus Verses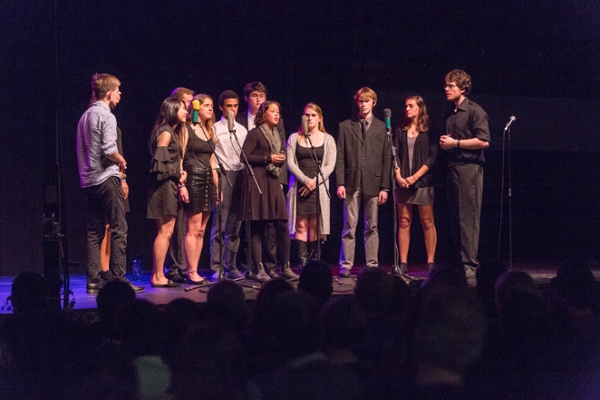 Longfellows
A traditional close harmony all-men a cappella group. The Longfellows have expanded their repertoire and image far beyond their foundation, performing a broad range of musical styles including jazz and rock standards, traditional aires, classic rock, and contemporary popular music. Get to know the Longfellows
Bear Tones
Founded in 2016, the Bear Tones are Bowdoin's newest a cappella group. They seek to provide an inclusive space for students to participate in a cappella. The Bear Tones are a treble a cappella group, open to soprano and alto voices.
Bowdoin Music Collective
The Bowdoin Music Collective (BMC) is a group of musicians and non-musicians dedicated to improving the musical culture at Bowdoin. The BMC schedules and promotes live performances by student musicians, sets up impromptu public jam sessions around campus, and serves as a network for musicians to meet each other and collaborate. See more from BMC
Taiko Drummers
Bowdoin Taiko, established fall 2002, is a learning-oriented club whose goal is to teach Taiko to Bowdoin College and the Brunswick community, and to perform in concerts, dance shows, and other venues. Songs are handed down year to year, building in repertoire with each new leader who teaches during practice times. Get to know the Taiko Drummers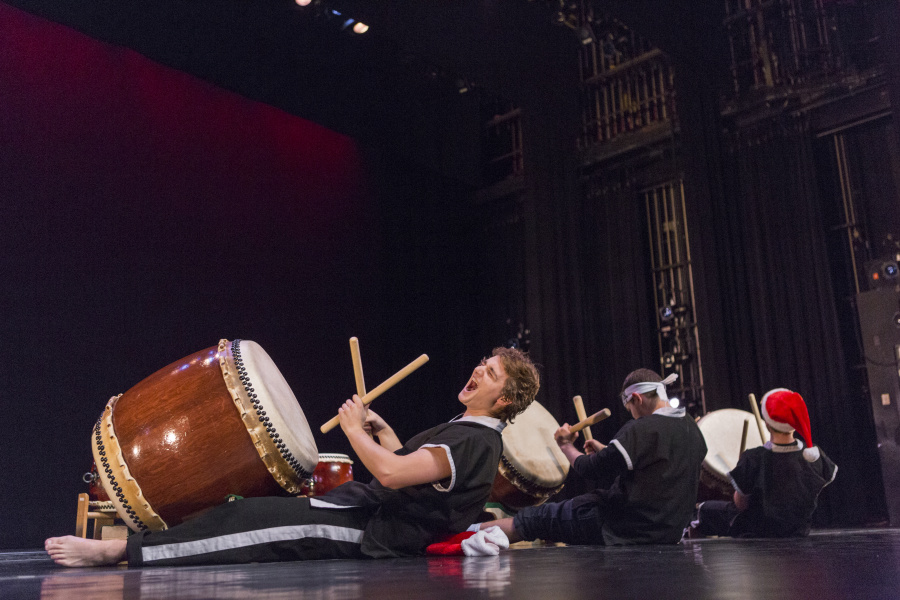 WBOR 91.1 FM
Commercial-free radio station licensed to Bowdoin. Programming consists of an eclectic mix of indie rock, classical, electronic music, blues, jazz, metal, folk, world music, talk, news, sports, political, and just about anything else you can think of. Get to know WBOR