Chamber Choir
The Bowdoin Chamber Choir is an ensemble that take their talents to audiences all over the world. (Music 2741/2742)
Bowdoin's Chamber Choir is a smaller, 20-person, auditioned vocal ensemble. The Chamber Choir will delve into a wide variety of music from different genres and time periods. Singers in Chamber Choir will work on developing healthy singing practices within the context of ensemble singing. Chamber Choir aims to be a place where we sing together joyfully while also stretching ourselves as musicians and artists.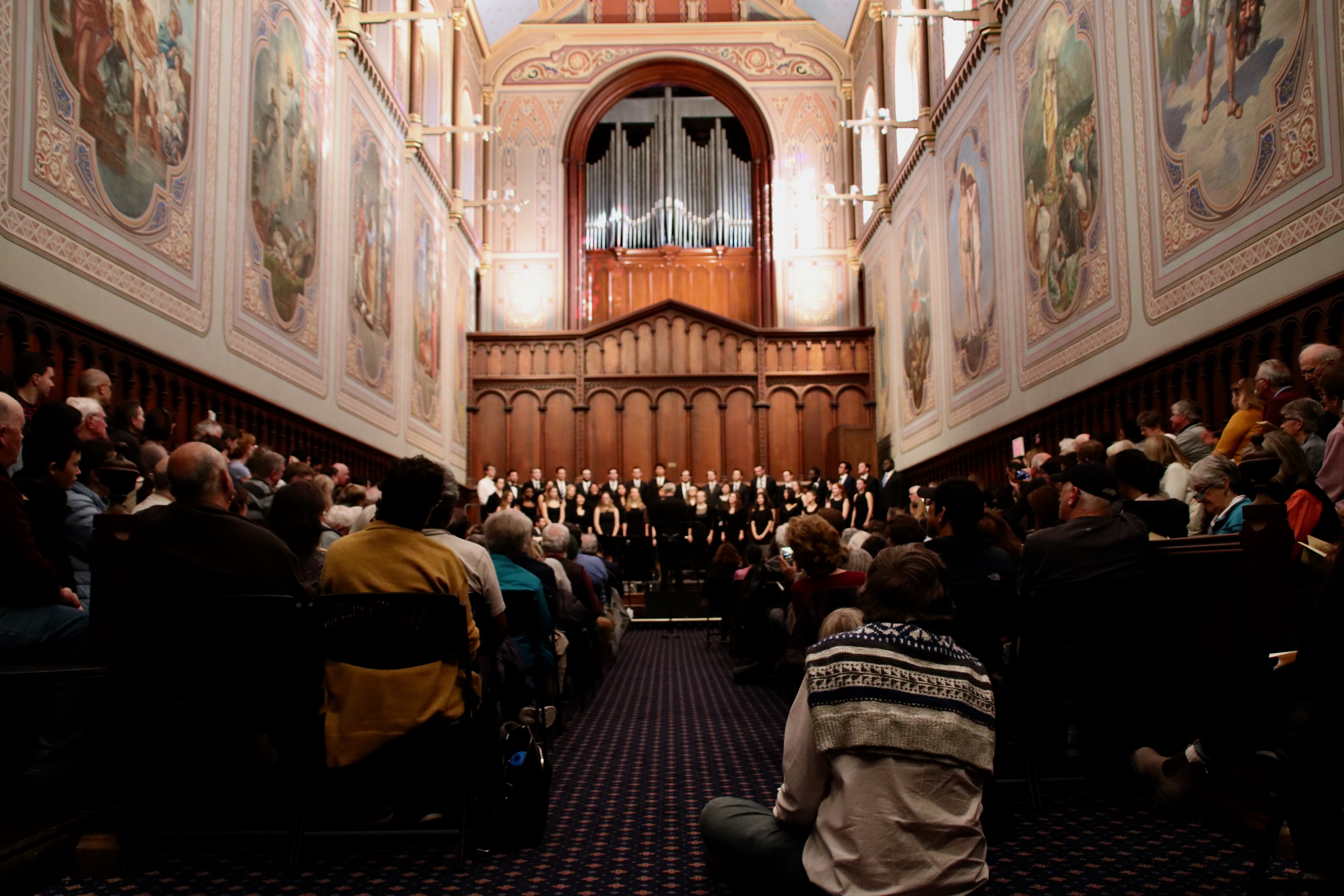 Course Credit
One-half credit per semester toward graduation is earned by participation, and the VPA requirement is met by two semesters in Chamber Choir.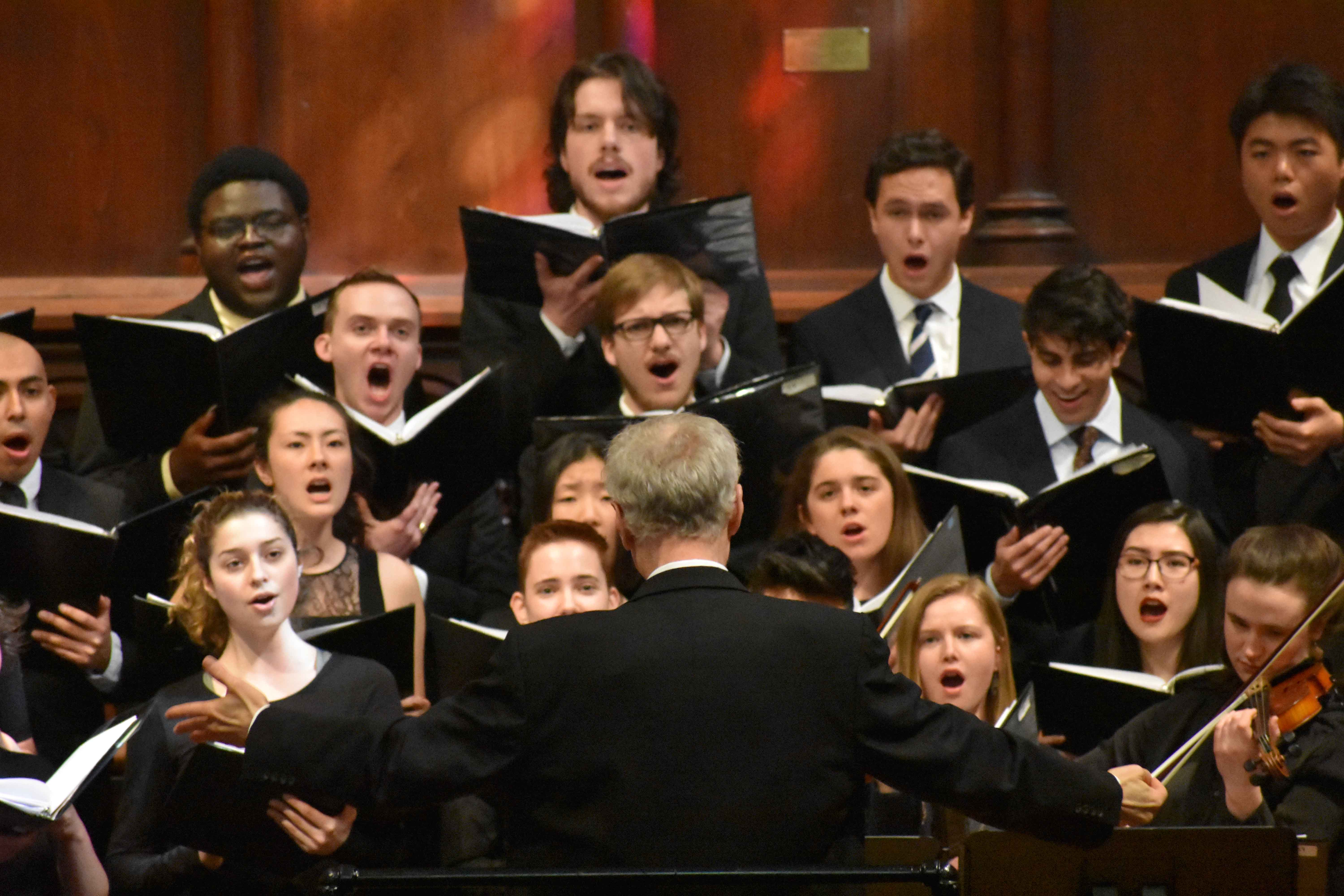 Audition procedures
Sunday, August 28th, 2022
1:30 p.m.–3:25 p.m.
Room 101, Gibson Hall
Please see the sign-up sheets in Gibson Hall to audition for the Bowdoin Chamber Choir.
If you are not available during this time, please email Professor Jeff Christmas to schedule an audition (jchristm@bowdoin.edu).
Auditions will consist of singing
All or part of any song of your choice (something like "The Star Spangled Banner" is fine)
General vocalizing to establish range/voice part
Melodic recall exercises
Rhythmic reading and Sight-singing
Rehearsal Schedule 
MW 1:15 PM - 2:20 PM
T 7:00 PM - 8:25 PM
If you have a lab conflict during these times, please contact the director, Jeff Christmas (jchristm@bowdoin.edu), about your attendance options; it is still possible to sing in Chamber Choir if you have a lab conflict. 
Listen
Most concerts are streamed live and archived footage is available at "Bowdoin Talks."