Denning Summer Fellowship
Named in honor of Common Good Award recipient and founder of Safe Passage, Hanley Denning '92, Denning Summer Fellows work around the U.S. on issues they are passionate about and bring those experiences back to Bowdoin in an academic context.
Overview
The Denning Summer Fellowship, funded through the Forest Foundation, is designed for students entering their senior years who already have a foundation in community engagement and are seeking an in-depth experience working on a public issue of interest related to their academic major.
A stipend of $6,000 - with an additional $1,000 supplement for students of aid - provides funding for students to pursue in-depth work on an issue through placement at a non-profit organization while laying the groundwork to incorporate their learnings into a senior year honors project, independent study, or course work. Preference will be given to proposals for work based in Maine, but applications for work throughout the United States will also be considered. Students will detail their focus on and experience with a particular issue of interest in their applications, but do not have to have identified an organization to work with.
2023 Denning Summer Fellowship
Applications are due 
February 3, 2023 at 12p EST.

Application information can be found here.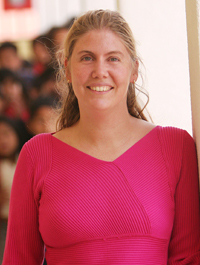 Timeline
Finalists will be interviewed in late February and early March. Fellowship recipients will be notified by Spring Break. Following acceptance of an applicant's proposal, staff at the McKeen Center will work with fellowship recipients to identify an appropriate placement with an organization. The McKeen Center will work with selected students to complete their fellowship design and finalize site placements by early May. Final fellowship awards will be contingent on students finalizing placements and projects by this date.
The McKeen Center will also schedule a Denning orientation program in Spring Semester and a Denning reflection program in early Fall Semester. Following the 10-week summer placement, students are encouraged to design an academic project - a class assignment, independent study, or honors project - related to their summer work to be taken up the following academic year.
Eligibility
Students must be entering their senior year in order to apply. Preference will be given to proposals for work based in Maine, but applications for work throughout the United States will also be considered. If you are not a US citizen or a green card holder, you should speak with Dean Khuong or Eduardo Pazos Palma regarding your eligibility for a paid summer fellowship prior to submitting an application.
Expectations
As part of the program, fellows are required to:
Participate in an orientation to the program;

Participate in group meetings and site visits throughout the summer (if based near Brunswick) OR participate in periodic check-ins via phone or Skype (if based outside the Brunswick area);

Attend the Forest Foundation annual summer meeting in MA (if based in the Northeast);

Develop a proposal for an independent study, honors project or other significant academic integration related to their summer work;

Create an end-of-summer poster;

Participate in an evaluation of the program at the end of the summer to help craft future program components.
Research Guidelines
Most Denning Fellows are not conducting research during the summer. However, for those that do, the McKeen Center reminds students that research involving human or animal subjects must be either covered by an approved protocol or found exempt before any research can commence. Research cannot be approved retroactively; therefore, projects that may inform a future independent study or honors project must receive approval prior to conducting the research.
Projects involving human subjects will need to be reviewed by Bowdoin's Institutional Review Board (IRB). Human subjects research includes collecting data through interviews and surveys, using private information from identifiable individuals, and experimental testing on individuals. For more information about the role of the IRB, or for answers to questions about the submission process, please email IRB@bowdoin.edu. Projects involving vertebrate animals will need to be reviewed by Bowdoin's Institutional Animal Care and Use Committee (IACUC). For more information, please email the IACUC chair at bowdoiniacuc@list.bowdoin.edu.
Contact Information
For more information on Denning Summer Fellowships please contact Tom Ancona, 207-798-4189.