Denning Summer Fellowship
Named in honor of Common Good Award recipient and founder of Safe Passage, Hanley Denning '92, Denning Summer Fellows work around the U.S. on issues they are passionate about and bring those experiences back to Bowdoin in an academic context.
Overview
The Denning Summer Fellowship, funded through the Forest Foundation, is designed for students entering their junior or senior years (with a preference for rising seniors) who already have a foundation in community engagement and are seeking an in-depth experience working on a public issue of interest related to their academic major.
A stipend of $5,000 provides funding for students to pursue in-depth work on an issue through placement at an organization while laying the groundwork for independent community-engaged research. Preference will be given to proposals for work based in Maine, but applications for work throughout the United States will also be considered. Students will detail their focus on and experience with a particular issue of interest in their applications, but do not have to have identified an organization to work with.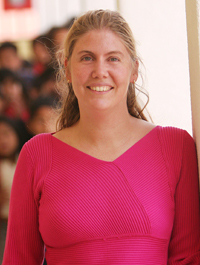 Following acceptance of an applicant's proposal, staff at the McKeen Center will work with fellowship recipients to identify an appropriate placement with an organization. Following the 10-week summer placement, students are encouraged to design an independent study or honors project related to their summer work to be taken up the following academic year.

For more information on Denning Summer Fellowships please contact Tom Ancona, 207-798-4189.
During the 2018-19 Academic Year, please feel free to contact our Summer Fellowship McKeen Fellows, Aliya-Begum Jessa and Theodora Hurley. Aliya and Theo have office hours in the McKeen Center during the 2018-19 Academic Year.