At the McKeen Center, Bowdoin students discover ways in which their talents, passions and academic pursuits can be used for the benefit of society through public engagement.
Tom Ancona
Associate Director
Come chat with Tom about summer & winter funded fellowships, tutoring in local schools, What Matters and political discourse, hiking in New England, movies, and Boston Sports!
Danny Miró-Chinea
Assistant Director
Come chat with Danny about Alternative Breaks, Common Good Project Teams, and Community Immersion Orientation Trips!
Sam Cogswell
Associate Director
Come chat with Sam about Bowdoin Volunteer Corps, Common Good Grant, the Student Community Action Network, and her latest knitting project!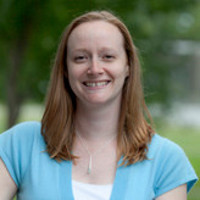 Sarah Seames
Director
Come chat with Sarah about antiracism and DEI initiatives, community-engaged learning, The West Wing, and anything else!
Avery Friend
Administrative Coordinator
Come chat with Avery about McKeen Center funding and finances, marketing and Service News, sci-fi classics including Battlestar Galactica, Doctor Who, and Star Trek, and poetry recommendations! 
Wendy Van Damme
Associate Director for Public Service
Come chat with Wendy about Bowdoin Public Service, Bowdoin Votes, Peace Corps info, ideas, and inspiration!