Lactation Room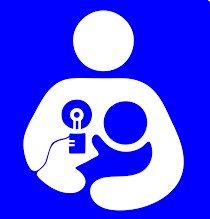 Bowdoin College is committed to supporting the health and well-being of new parents and their babies. In recognition of the needs of nursing parents, Bowdoin offers an array of resources to support parents and ensure the needs of lactating women are met. Continuing to chest/breastfeed, or exclusively pump, requires extra planning, patience and support. Human Resources helps make the transition back to work easier.
To ensure equality of access for employees who wish to breastfeed, Bowdoin will provide reasonable accommodations to enable employees to express breast milk. Employees will be provided adequate unpaid time, or permit an employee to use paid vacation time or the unpaid meal break each day to express milk for up to three years following the child's birth. The employee is responsible for requesting and arranging in advance with their supervisor appropriate and reasonable break times or flexible scheduling for expressing milk.
To use a lactation room on campus, please contact Mary Cote or call 725-3033 after you have identified the preferred building you would like to use and you will be provided either ID card access or a key.
 
Lactation rooms are located in the following buildings:
Hawthorne-Longfellow Library, second floor within the Faculty Commons. Anyone wishing to use the room should contact acadaffs@bowdoin.edu to request access to the room and to the online system that will be used to reserve time slots in it.


Banister Hall, room 109


216 Maine Street, basement conference room
If you would like to use your own office and need temporary accommodations (window shade, sound machine, etc) please contact Mary Cote. If using an alternate space, print out this privacy sign to hang on the door. If you are experiencing difficulties with your lactation space or you are having trouble securing an adequate space, contact Mary Cote or call 725-3033, who will ensure the space meets all state and federal requirements.
Local support:
Additional resources:
In addition to compliance with existing state law, Bowdoin adheres to the requirements of the PWFA and PUMP Act and comply with ADA, FMLA, and the Pregnancy Discrimination Act.