Health and Wellness
The College is committed to establishing a work environment that promotes healthy lifestyles, decreases the risk of disease, and enhances the quality of life. Through health promotion, educational programming, and a full array of athletic and recreational facilities available for use, employees have unique opportunities readily available to them.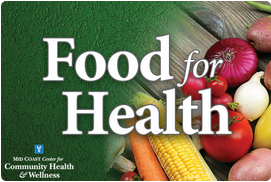 Extended Fitness & Wellness Class Schedule for Reading Period & Exams
We are offering the following free fitness and wellness classes during the final two weeks of the semester. All classes are open to students, faculty and staff (benefits-eligible staff may include spouses and dependents).
Upcoming Community Events
Monthly series provides cooking demonstrations and education showing how chronic diseases can be prevented, treated and even reversed with a plant-based diet for an over-all healthier lifestyle.
May 14 at 6:30pm


The Impact of Diet and Lifestyle on Congestive Heart Failure
Mid Coast Center for Community Health & Wellness
329 Maine Street (former Parkview Hospital)
Each session is FREE. For more information, please call (207) 373-6585, no need to RSVP.