Ergonomics
Ergonomics is the science of designing the workplace, machines, and work tasks within the capacity and capability of the human body. It is a proactive approach that strives to fit the work to the worker, not the worker to the work. By understanding basic ergonomics and its interaction with your job, you can work more efficiently and comfortably, help prevent injuries, and promote your long-term health.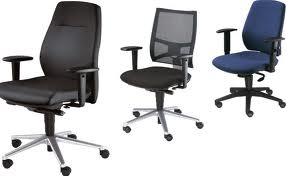 Try before you buy!  Because your department is responsible for most ergonomic upgrades, it's nice to try before you buy. Contact Human Resources and schedule a visit to the ergo room where you will find an assortment of ergonomic devices to try or temporarily borrow including:   Mice (trackball, vertical, wireless), Keyboards (mini, split, separate number pads) and ergonomic Chairs (adjustable lumbar support, sliding seat panels, adjustable arms, mesh or fabric) in varying prices.
Items purchased to address general ergonomic issues (e.g., mice, keyboard trays, monitor arms, task lighting, chairs, etc.) are considered office supplies and must be ordered through the College's approved vendors. These purchases are paid through the individual's department with supervisory/department head approval. Human Resources can assist you with the recommended ergonomically correct tools and office equipment.
If you have questions or you would like to schedule an appointment for an ergonomic evaluation, please call Human Resources at 725-3837.