Student Summer Housing
Overview
To qualify for summer housing, Bowdoin students must be employed by the College or have received a research fellowship or funded internship through the College which requires them to be in Brunswick for the role. Remote internships, even if funded by the College, would not qualify a student for on-campus housing. Student Employees must be working a minimum of 20 hours per week on campus during the summer — this minimum may be met by working more than one job on campus. We expect housing to open by June 5th and will extend through August 13th.
Any student wishing to live in campus summer housing must also be in good social standing. All students will need to accurately complete and read the terms of the lease to ensure that they can meet all the requirements of summer housing. A supervisor's signature will also be required on the lease to confirm employment or research fellowship.

Summer Housing Application
If you meet the above requirements, you may submit your application for Bowdoin Summer Housing here: Summer Housing Application
Cost
The summer housing rental rate is $70.00 per week. Student employees will be charged their summer rent through bi-weekly payroll deductions. In most cases, students receiving fellowships receive a housing allowance paid by the Department that is offering the fellowship.
Conduct
While living in campus housing, students are expected to comply with all of the guidelines contained in the Apartment Lease Agreement.  
Living Arrangements
Apartment and room assignments will be confirmed after receipt of the summer housing applications. We will assign students within campus apartments for this summer and most students will have a roommate. We will try to accommodate roommate requests where feasible, but cannot guarantee that all requests will be met. 
If you have inquiries please email summerhousing@bowdoin.edu.
Q. What is it like to live at Bowdoin for the summer?  What resources are available and what is there to do in Brunswick and beyond?
A. Visit the On-Campus Summer Resources page to learn more!
Q. Who qualifies for housing at Bowdoin in the summer?
A. Housing is designated for students carrying out projects and work in Maine that is sponsored by and connected to Bowdoin College.
Students working at least 20 hours per week as a Bowdoin student employee.
Students working at least 20 hours per week on a Bowdoin-funded fellowship or internship, whose employer/ supervisor is located in Maine.
Q. I have an internship which starts June 5. Can I move in on June 4? How do I apply for Interim Housing?
A. Interim Housing will bridge the gap between the end of Spring Semester and the start of Summer Housing. There will be time allowed for you to move your belongings. Interim Housing is available to Students who meet the qualifications listed on the Residential Life Housing Page. Scroll to Interim Housing. If you qualify, you will be able to submit your application via the Bricks and Beyond portal. 
Q. Can I have a single apartment or will I be assigned to live with people I don't know?
A. We typically do not have single apartments available. If it is important for you to live with people you know and who are also staying on campus this summer, please let us know by listing their names on your application. Feel free to list several names if a group of you would prefer to live in one apartment. We can't guarantee that all requests can be honored, but your list of preferred roommates will help a lot!
Q. What residence hall will I be assigned to for Summer Housing?
A. We will be assigning apartments in Brunswick and Harpswell Apartments for Summer Housing.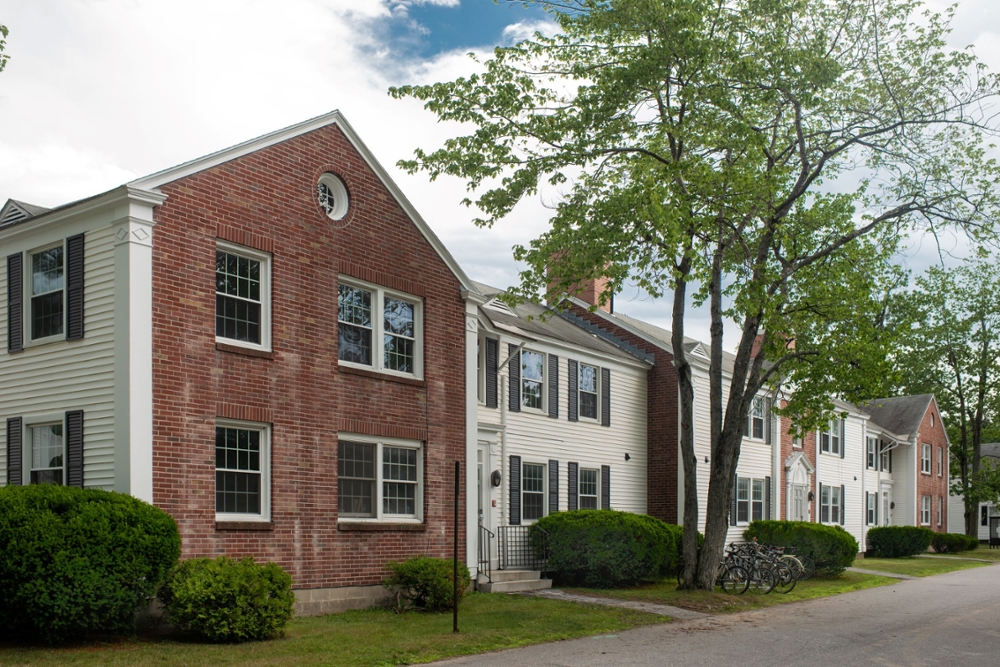 Brunswick Apartments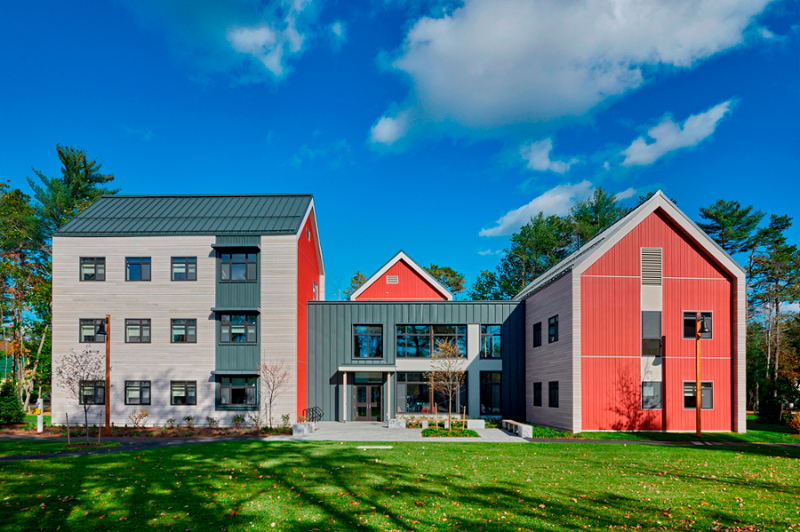 Harpswell Apartments