Facilities
The Schiller Coastal Studies Center facilitates teaching and research across a range of scientific disciplines, from benthic and molecular ecology to evolutionary biology and paleoceanography.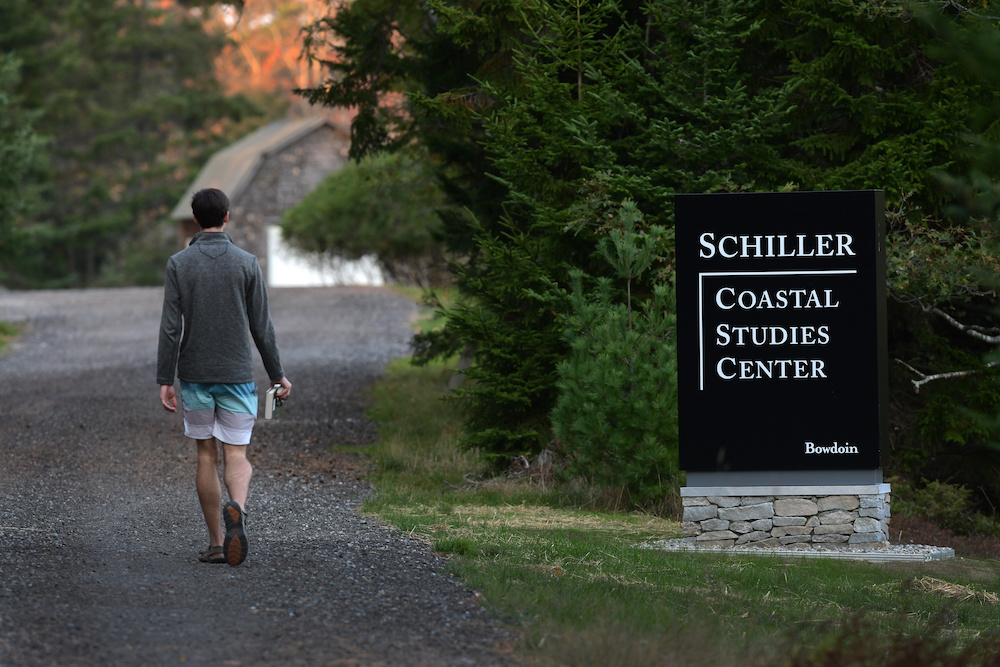 Access to the ocean enriches the Center's hands-on research approach, inspiring students and developing their critical-thinking, observational, and technical skills. 
Our natural laboratory includes walking access to miles of coastal habitat, including rocky intertidal, cobble beaches, mudflats and soft sediment, and subtidal eelgrass—all typical of Maine's sheltered coastal habitats—as well as water access to the Kennebec and New Meadows estuaries. The 118-acre preserve on which the Schiller Coastal Center sits includes spruce–fir swamp; fields and early successional communities; an old apple orchard; and red pine, cedar, and oak–pine forest. The Center's location on Orr's Island provides a sentinel site to study the impact of a changing climate on coastal systems in Casco Bay. 
A research buoy operated by Professor of Earth and Oceanographic Science Collin Roesler continuously monitors physical and chemical properties at the mouth of Harpswell Sound. These seasonal data are supplemented by year-round observations from a weather station, intertidal temperature loggers, and a carbonate chemistry sensor platform (in collaboration with the University of New Hampshire). We also maintain a large inventory of field equipment for sampling water, sediment, and organisms.