About
The Schiller Coastal Studies Center (SCSC) is a multidisciplinary campus on 118 acres of forest and meadows along Maine's rocky Atlantic coast—with easy access to the Gulf of Maine.
The Schiller facilities provide opportunities—unlike those available at any other liberal arts college in the country—for field- and laboratory-based interdisciplinary study related to critical issues of coastal and climate concern. With its oceanside location and modernized research and teaching facilities, the Schiller Center is foundational to Bowdoin's expanding role as a leader in environmental studies.
Along with the Roux Center for Environmental Studies, the Bowdoin Scientific Station on Kent Island, and the John and Lile Gibbons Center for Arctic Studies, the SCSC is part of a growing Bowdoin hub enabling student and faculty research into our changing earth and oceans.
Student and Faculty Research
During the fall, the SCSC is homebase for Bowdoin's Coastal Science Semester, an immersive program for undergraduates that emphasizes hands-on field work and laboratory research. Each student completes an independent project using the labs and natural resources of the site.
Summer is also an active season at the Center. Faculty and undergraduates collaboratively pursue research at both the marine lab and dry lab, with experiments ranging from ecological investigations and organismal interactions, all the way to a molecular level. Undergraduate researchers are typically supported with generous Bowdoin fellowships.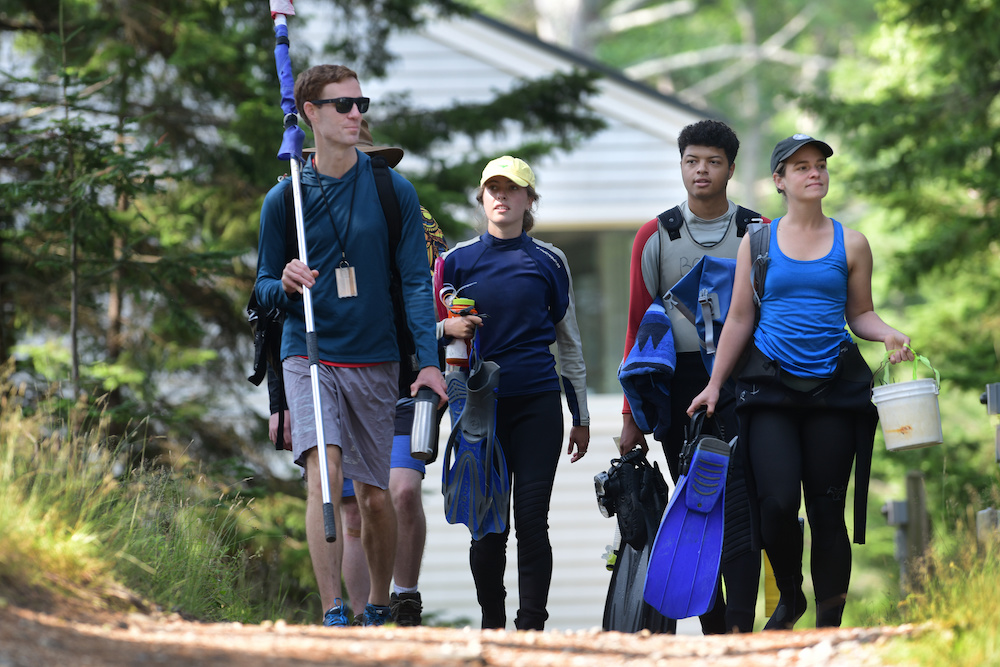 Photo album:
Research and Learning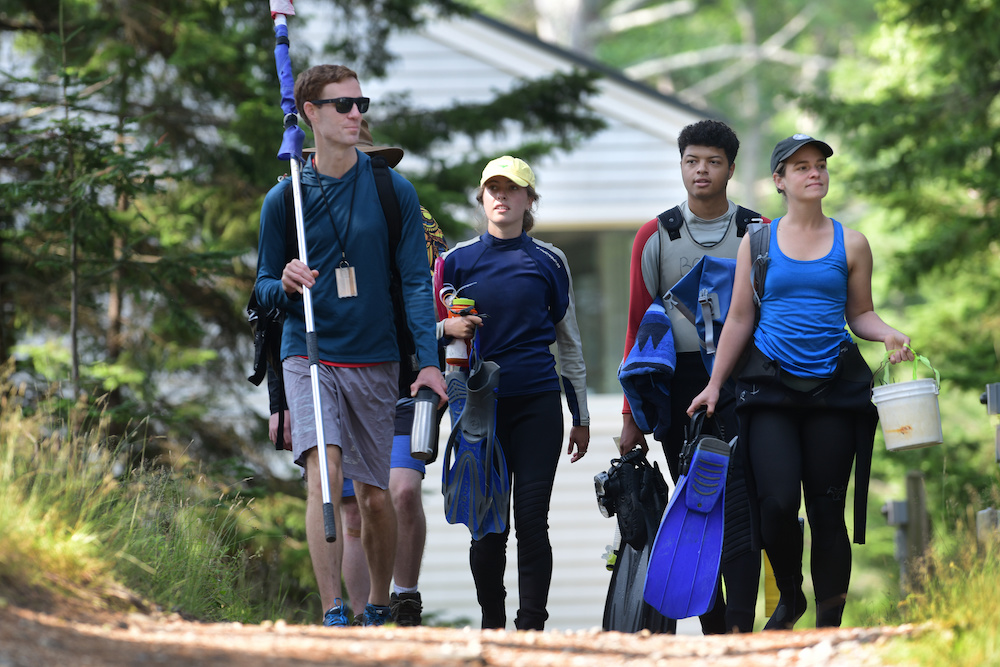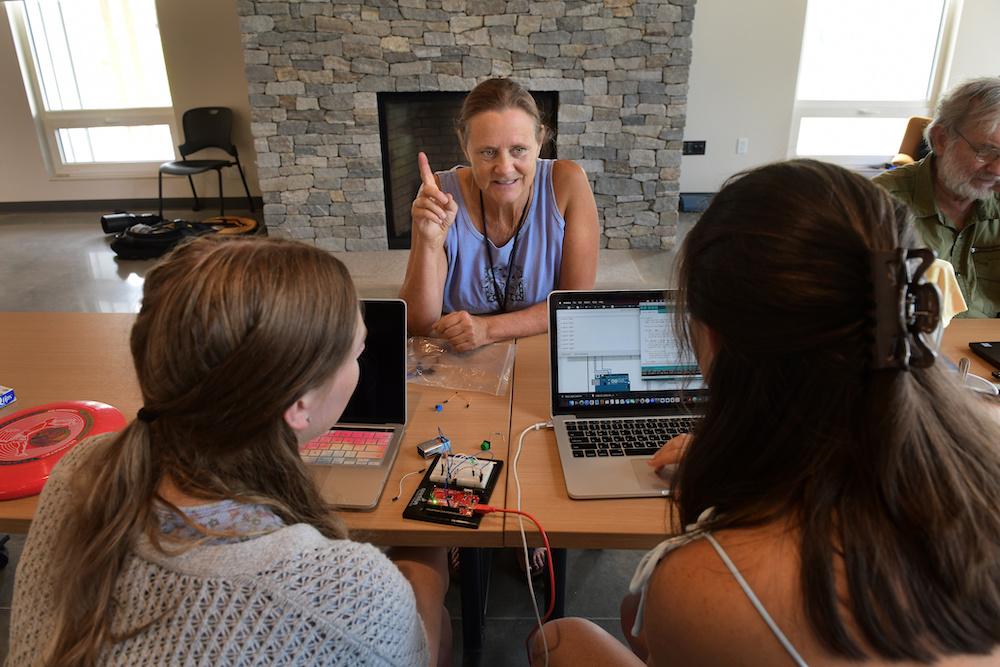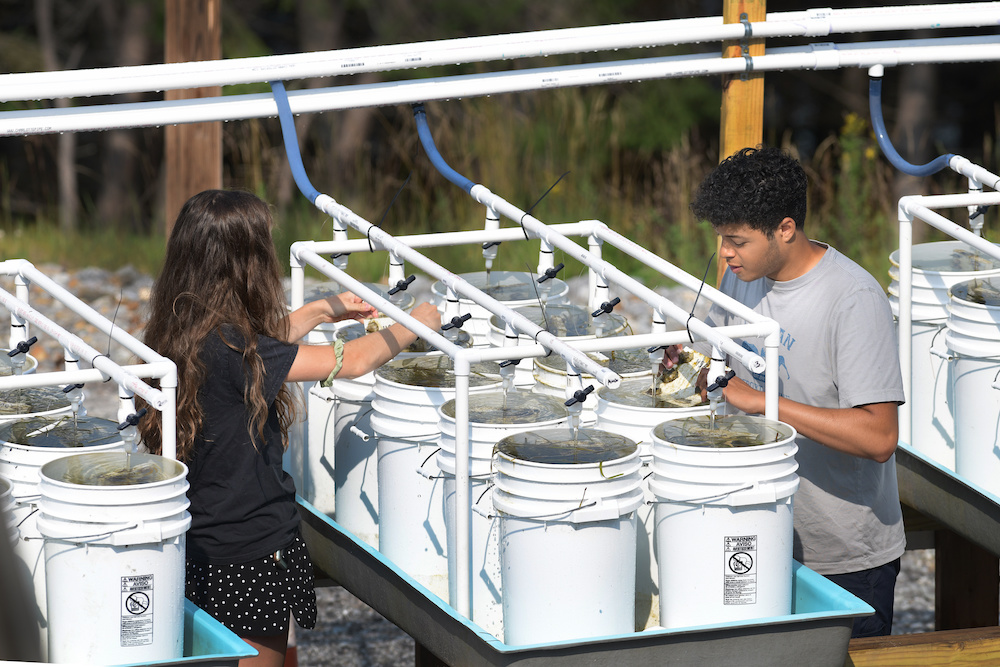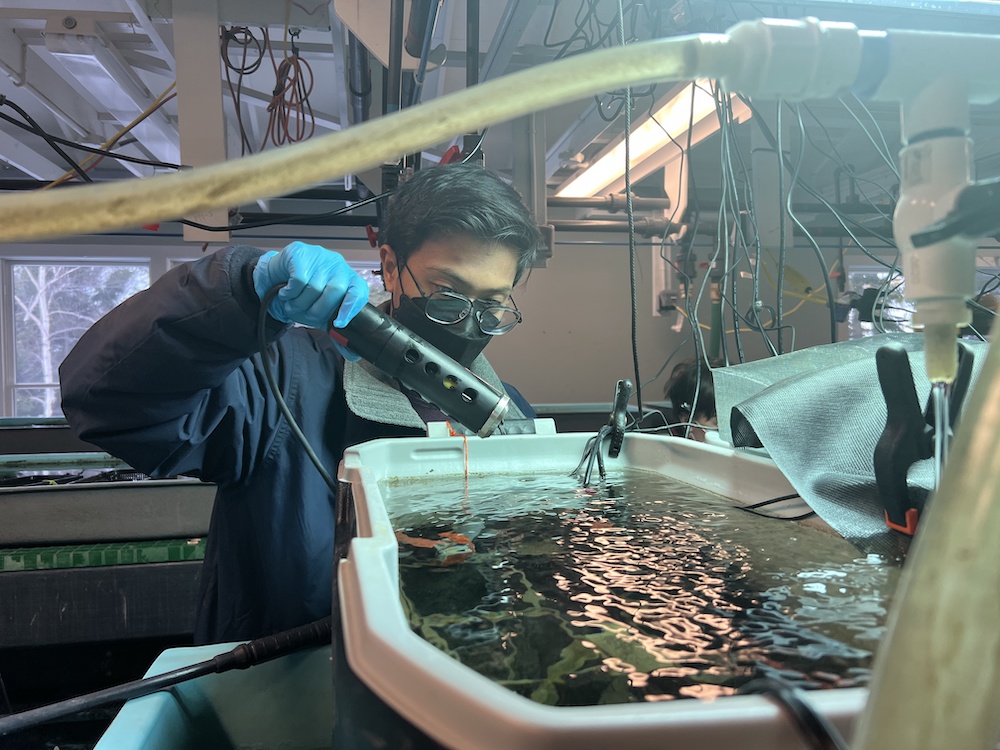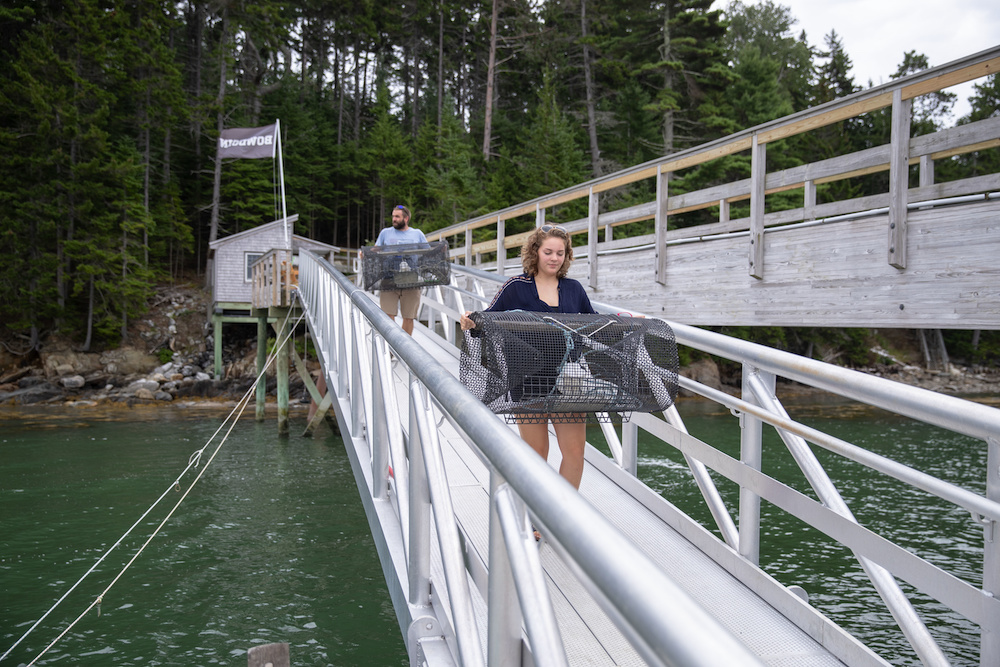 Interdisciplinary in Nature
While the SCSC is equipped for advanced scientific research and education, particularly in marine biology and oceanography, it accommodates academic and creative pursuits of all kinds. Just twelve miles from Bowdoin's Brunswick campus, professors convene classes here to conduct terrestrial ecological surveys, to engage in writing workshops, and to practice symphonies.
The coastal refuge, which is open to the community from dawn to dusk, includes 2.5 miles of shoreline and a network of well-maintained trails. Students come to the center to study or enjoy nature. The sailing team is based at the Schiller Center and keeps its fleet of boats at the pier.
The SCSC is an ideal gathering place for scholars and community members—particularly those invested in climate and the environment—but also anyone who appreciates a natural setting by the sea. It includes dining, living, and cooking facilities, as well as a conference hall that can hold up to 100 people. Bowdoin staff and faculty hold retreats at the campus throughout the year, and frequently host academics from outside Bowdoin.