Faculty Research
Each summer, the Schiller Coastal Studies Center supports faculty-mentored research and creative projects. 
Projects take place at the center or at other coastal or marine locations. One of the main goals of the Schiller Coastal Studies Center is to support and encourage independent student research and projects.
Activities related to coastal and marine topics from all disciplines are welcome, and multidisciplinary and interdisciplinary approaches are encouraged. During the academic year, the center supports independent student research that is often a continuation of  summer research, which often leads to an honors project.
The following faculty teach marine science courses, conduct research at the marine lab, or the SCSC more broadly, and mentor student summer and academic year fellowships. If you are interested in pursuing research opportunities with any of the faculty listed below, please contact them individually and visit the Office of Student Fellowships and Research for application and deadline information.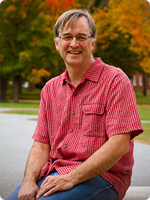 David Carlon, Associate Professor of Biology, Director of the Coastal Studies Center
David Carlon, came to Bowdoin from the University of Hawai'i at Manoa, in the fall of 2014. Carlon is a marine evolutionary biologist and ecologist with degrees from Boston University and UMass Boston and a Ph.D. from the University of New Hampshire.  Dave has a broad background in marine research, extensive experience working in marine labs all over the world, and an expansive vision that is invaluable to the enhancement of scope and depth of Bowdoin's marine lab. Building on his interest in how ocean ecosystems respond to shifting environmental forces, Carlon plans to develop a research emphasis on climate change. His research background includes work in speciation and conservation genetics. In keeping with this big-picture mentality, Carlon will help broaden the lab's focus to embrace not just biology but other sciences such as oceanography, physics, chemistry, and neuroscience.
Brittany Jellison, Doherty Marine Biology Postdoctoral Scholar
Brittany Jellison is a marine ecologist who studies how environmental change influences coastal marine communities. Through both laboratory experiments and manipulative field studies, she explores how changes to the ocean's chemistry can alter species interactions and trophic cascades. Ocean acidification is expected to detrimentally impact marine organisms by impairing their growth, calcification, and acid-base regulation. Less is known about the capacity of ocean acidification to shift ecological interactions. Brittany examines how changes in carbonate chemistry within coastal zones influence constituent members of food webs. Previously She has focused on a model community within tidepools of the eastern Pacific Ocean that includes sea star predators, grazing snail prey, and macroalgae. Using this model food web Brittany explored the potential for ocean acidification to alter the behavior of prey and influence the cascading effects imposed by predators on lower trophic levels.
Brittany has a BS in General Biology from the University of California- San Diego, and a PhD in Ecology from the University of California-Davis.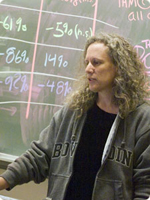 Amy Johnson, James R. and Helen Lee Billingsley Professor of Marine Biology
The primary focus of research for Amy Johnson is biomechanics, functional morphology and ecophysiology of marine invertebrates and algae.  She has been conducting long-term research on sea urchin growth at the College's Coastal Studies Center. Research in this field includes mechanisms and modeling of growth of sea urchins, and scaling of metabolic rates. Johnson holds a B.A. in Biology from University of California, Los Angeles, and a Ph. D. in Zoology from the University of California, Berkeley.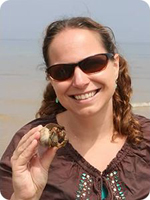 Sarah Kingston, Visiting Assistant Professor in Biology
Sarah Kingston, a molecular ecologist, is a visiting Assistant Professor in biology and former Doherty Marine Biology Postdoctoral Scholar and teaches courses for the biology department and the Bowdoin Marine Science Semester. Utilizing molecular tools to look at hybrid zones, Kingston has studied a wide variety of organisms from dolphins to birds to mussels. Kingston is currently researching the genetic basis of mussel response to a changing oceanic environment. She received a B.A. from William and Mary, an M.S. from the College of Charleston, and her Ph.D. at the University of Maryland.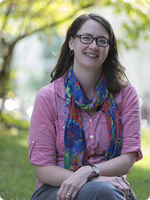 Michèle LaVigne, Assistant Professor of Earth and Oceanographic Science
Michèle LaVigne is an assistant professor of Earth and Oceanographic Science. A marine biogeochemist and paleoceanographer with an interest in rapid climate change, LaVigne focuses her research on the effects of climate change on biogeochemical cycling of nutrients and ocean acidification.  Michele received her Bachelor's Degree from Hampshire College in Environmental Chemistry/Geology and a Ph.D in Oceanography from Rutgers University in New Jersey.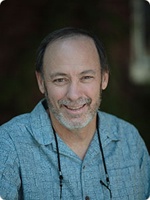 John Lichter, Professor of Biology and Environmental Studies Emeritus
John Lichter's research as an ecosystem ecologist began on coastal sand dunes bordering Lake Michigan where he studied the mechanisms underlying plant succession and forest development.  Since then, he has contributed to research investigating the effects of rising atmospheric CO2 on forest productivity and carbon sequestration with colleagues at Duke University and other institutions.  After coming to Bowdoin College in 2000, he began research on the ecology and environmental history of Merrymeeting Bay and the lower Kennebec estuary.  This work was expanded to link Maine's rivers and estuaries with the nearshore marine ecosystems to better understand ecological recovery and the ecological and social constraints preventing further recovery of their once bountiful ecosystems.  With collaborators at Bowdoin, Bates, University of Southern Maine (USM), and Maine Center for Coastal Fisheries (formerly the Penobscot East Resource Center), Lichter has worked with undergraduate students to provide vital information for the restoration and sound management of Maine's waterways and coastal fisheries.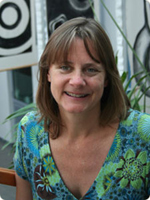 Colin Roesler, Professor of Earth and Oceanographic Science
Collin Roesler, a leading expert on optical oceanography joined the Bowdoin faculty as associate professor of earth and oceanographic science, with tenure, beginning July 1, 2009. Roesler is the first oceanographer to have joined the faculty, and has connected Bowdoin's multidisciplinary research and curricula on coastal estuaries, watersheds and the marine environment. Her fifteen years of teaching and research have included positions at University of Washington; University of Connecticut; Bigelow Laboratory for Ocean Sciences; and University of Maine, Darling Marine Center.
Collin's work focusses on understanding the response of ocean ecosystems to environmental forcing, including those associated with climate change. Roesler's specialization is in the bio-optical detection and modeling of phytoplankton biomass, production, ecophysiology, functional groups, particularly with respect to Harmful Algal Blooms, using in situ and remotely sensed optical observations that yield information on highly resolved temporal and/or spatial scales.