Farmhouse
The old farmhouse, which is the first building visitors encounter on the driveway, serves as a link between the past and present.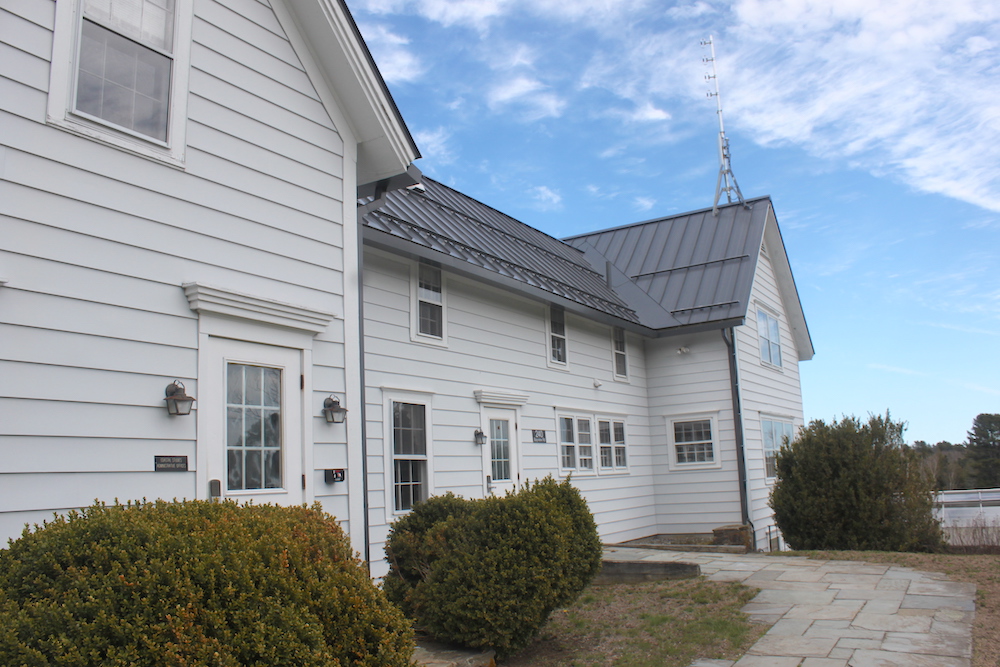 Completed in 1910, the home was lived in until 1994. The building is perched at the edge of the meadow where dairy cows once grazed, and still retains the pastoral feel of the property, which was farmed for more than two centuries.
Today the building is the administrative center for the Schiller Coastal Studies Center and functions as a classroom and meeting space. The building has new audiovisual equipment, improved data connection speed, and a set of large-screen desktop computers for computationally demanding science laboratories. It is used for Bowdoin Marine Science Semester courses and other classes, research and lab work, faculty writing retreats, research presentations, and campus meetings.