Faculty Fellows Profiles
2021-2022 Faculty Fellows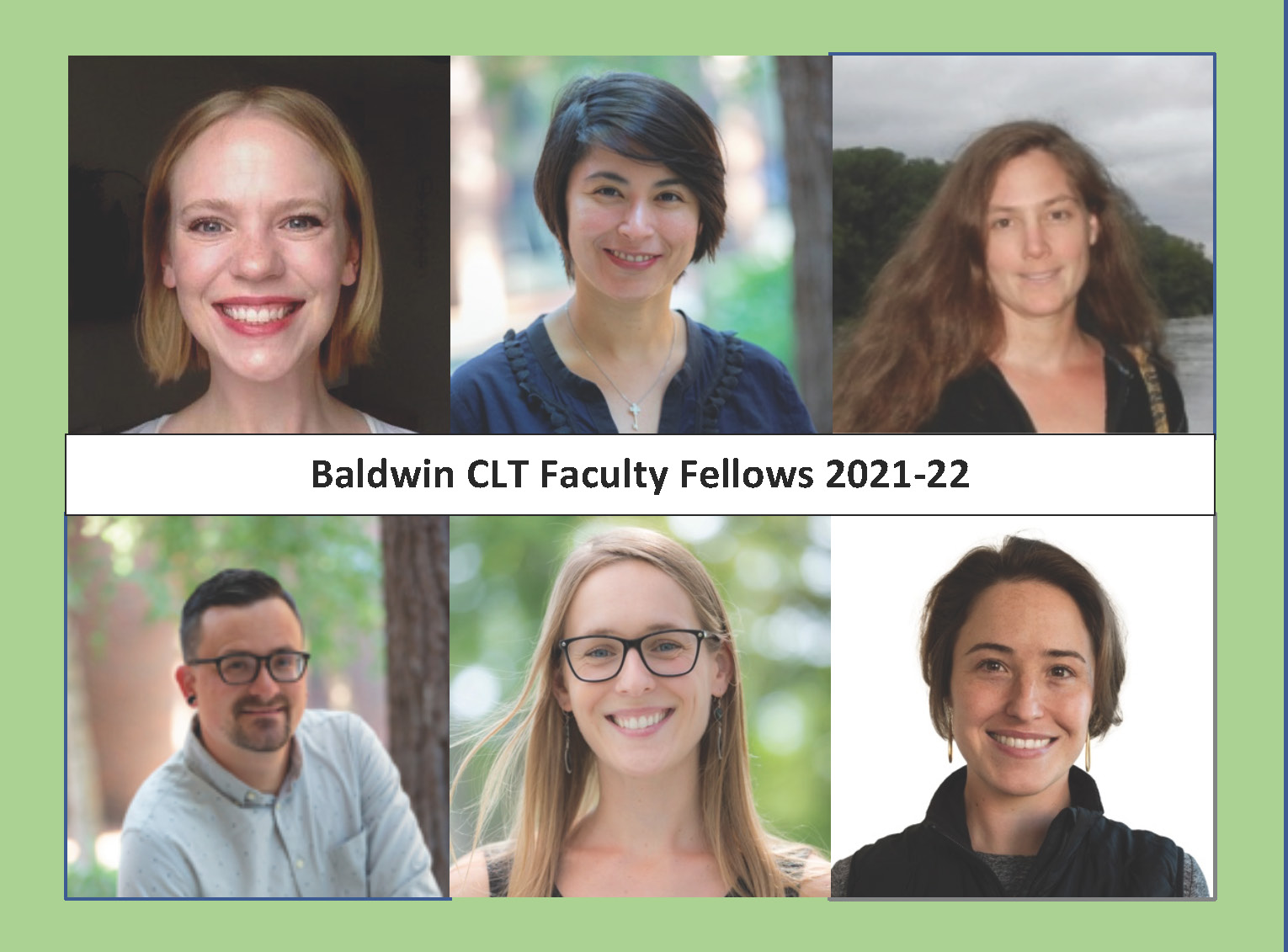 Kacie Armstrong - Psychology
Kacie Armstrong is a Visiting Assistant Professor of Psychology. Her research explores the emotion of nostalgia and the development of face perception, with a particular focus on the processing of facial expressions across racial groups. She is also co-editor of a new book called Teaching Gradually. As an educator, her teaching practices are grounded in civic engagement as she guides students in using the power of prose and dialogue to drive social change. During this fellowship, she is excited to translate her teaching philosophy to the lab setting and to develop authentic assignments that motivate meaningful student collaboration among students of all backgrounds. 
Aliosha Barranco Lopez - Philosophy
Aliosha Barranco Lopez is an Andrew W. Mellon Postdoctoral Fellow in Philosophy. She joined the Bowdoin faculty in 2021. Her research focuses on the rationality of beliefs and the possibility of beliefs that are neither rational nor irrational.  She is designing a new course on the moral and political responsibilities we have (if any) as epistemic agents, to be offered in Spring 2022. During her time in the Faculty Fellows Program, she will create assignments that are designed to meet each of her students in their academic development.
Kathryn Gerry - Art History
Kathryn Gerry is a Visiting Assistant Professor of Art History, offering classes on medieval art produced in Europe and neighboring regions. She works to integrate her teaching with campus collections, and has taught several courses centered on the exhibition New Views of The Middle Ages: Highlights from the Wyvern Collection, on view at the Bowdoin College Museum of Art. Her research focus includes manuscripts and works of art associated with the cult of saints produced in the North Sea Region in the twelfth and thirteenth centuries. Before coming to Bowdoin in 2018, Kathryn worked at the Walters Art Museum, Baltimore, and taught at the University of Kansas and the Memphis College of Art. Kathryn is participating in the Faculty Fellows program to experience opportunities for guided reflection on her teaching practice, and collaborate with colleagues from multiple disciplines in developing teaching practices and models that can work for all students and enrich her pedagogical work in art history.
Sean Lutz - Chemistry
Sean Lutz is a visiting assistant professor of inorganic chemistry.  He is a computational inorganic chemist by training but an educator at heart.  He is teaching courses in introductory and intermediate inorganic chemistry.  Over the course of this fellowship, he is interested in developing strategies for more inclusive and engaged classrooms.  Furthermore, he would like to explore various techniques for "ungrading" in order to reduce the achievement gap for students and include activities that explore the social impact of chemistry into the course material.
Irina Popescu - Latin American, Caribbean, and Latinx Studies
Irina Popescu is a Visiting Assistant Professor of Latin American, Caribbean, and Latinx Studies. She joined Bowdoin in 2018. Her research focuses on the intersections between cultural studies, human rights, and gender, women, and sexuality studies in the Americas. Her courses use innovative practices such as mindfulness, performance, and movement exercises to support students' diverse learning backgrounds and interests. She is redesigning her course on Latinx Activism in the U.S. for the Spring of 2022 to include a more collaborative curriculum involving guest speakers and performers. During her fellowship she hopes to expand on constructing and promoting an inclusive and equitable classroom environment and teaching practice.
Audrey Shakespear - Visual Arts
Audrey Shakespear is a stone carver and designer currently working as a visiting assistant professor in Visual Arts, Sculpture. Working across a variety of physical and digital media, her studio practice centers on carving stone objects as an entry-point and anchor for a larger conversation on how we form our understanding of reality. Her work is a study on the beauty of possibility inherent in digital communication and design, and a meditation on the core connection humans have to the solid materiality of our physical world. During this fellowship, she will focus on her spring advanced sculpture course, in an effort to design an inclusive experience where creative production, conversation, and readings are tethered together in a dynamic and productive format.