Geoffrey Canada Scholars
Geoffrey Canada Scholars (GCS) is THRIVE's flagship program that provides academic enrichment and college transition supports, programming, and resources.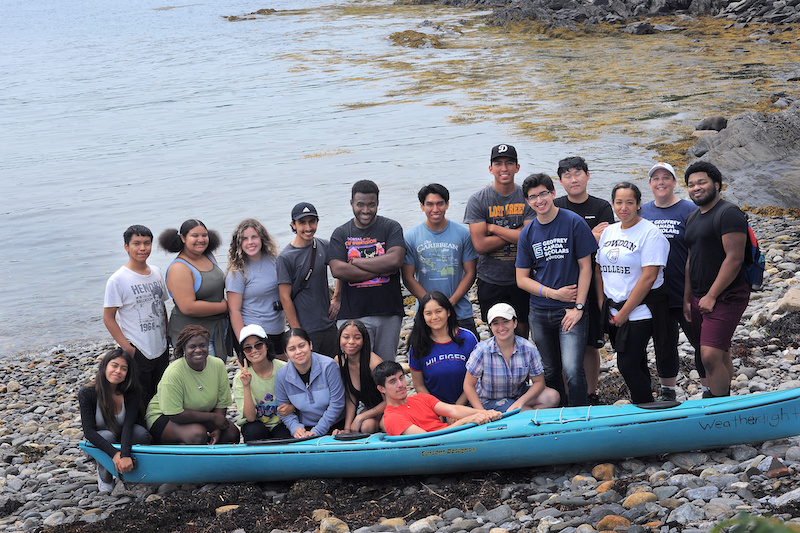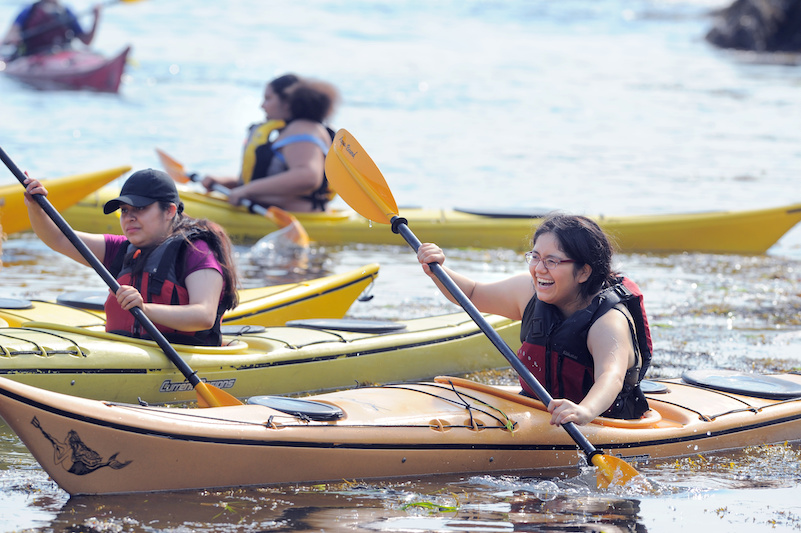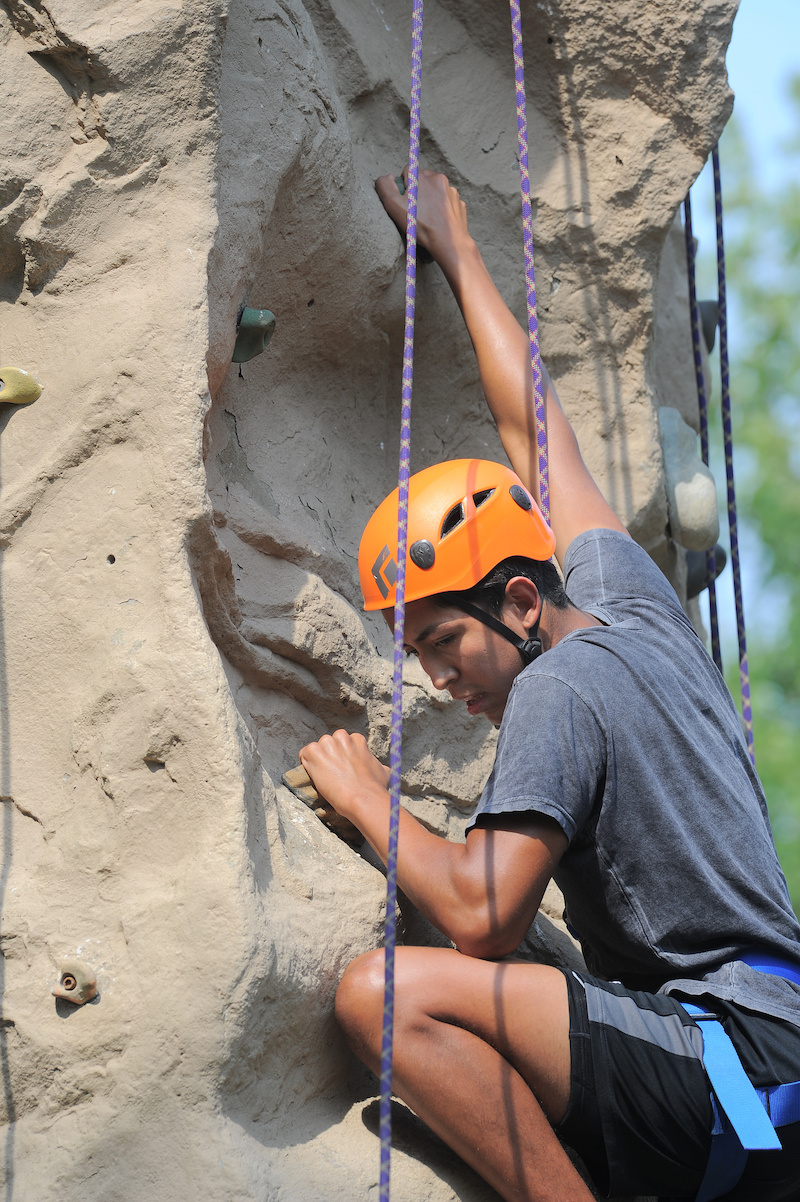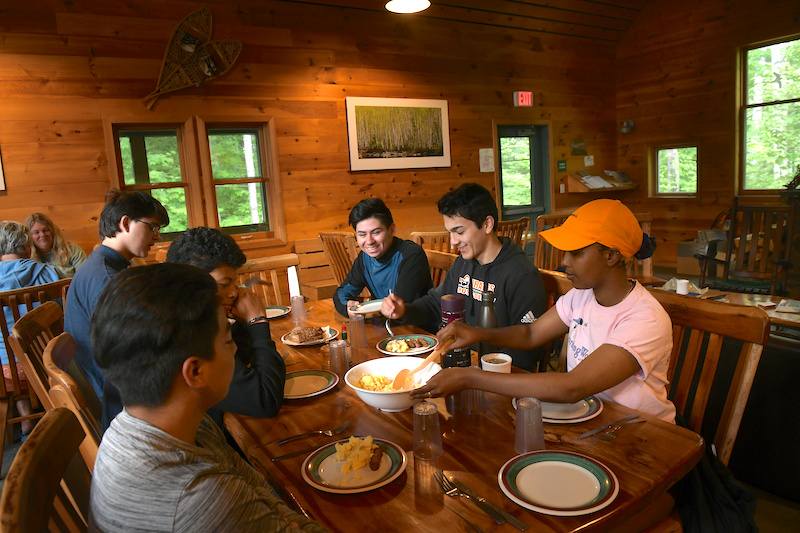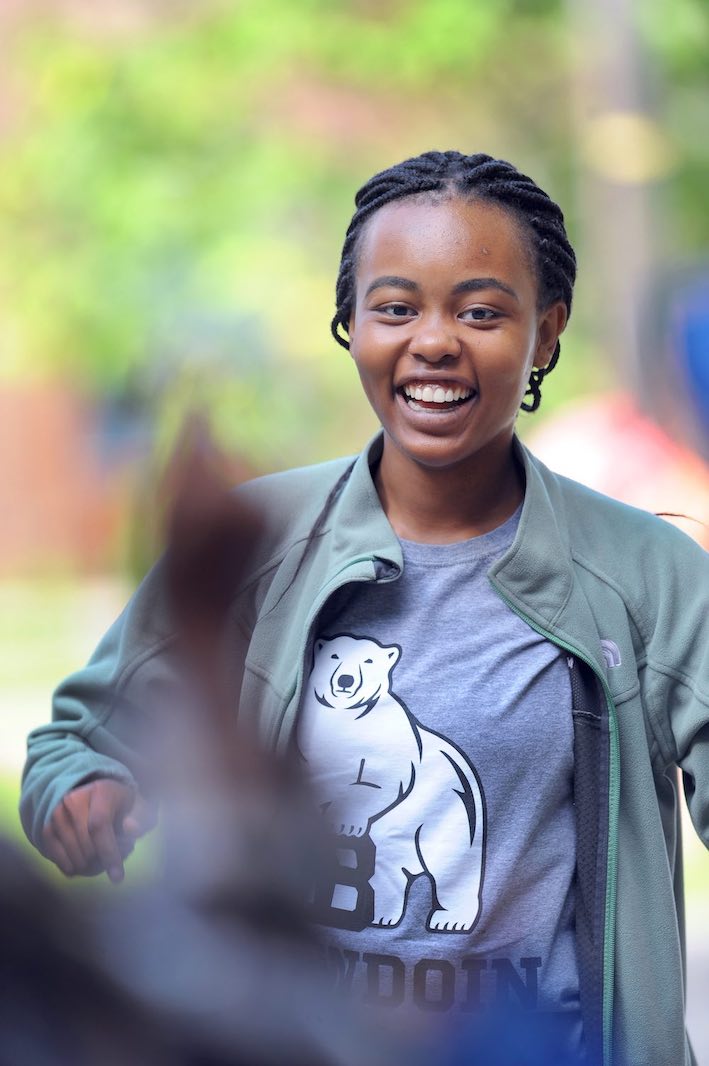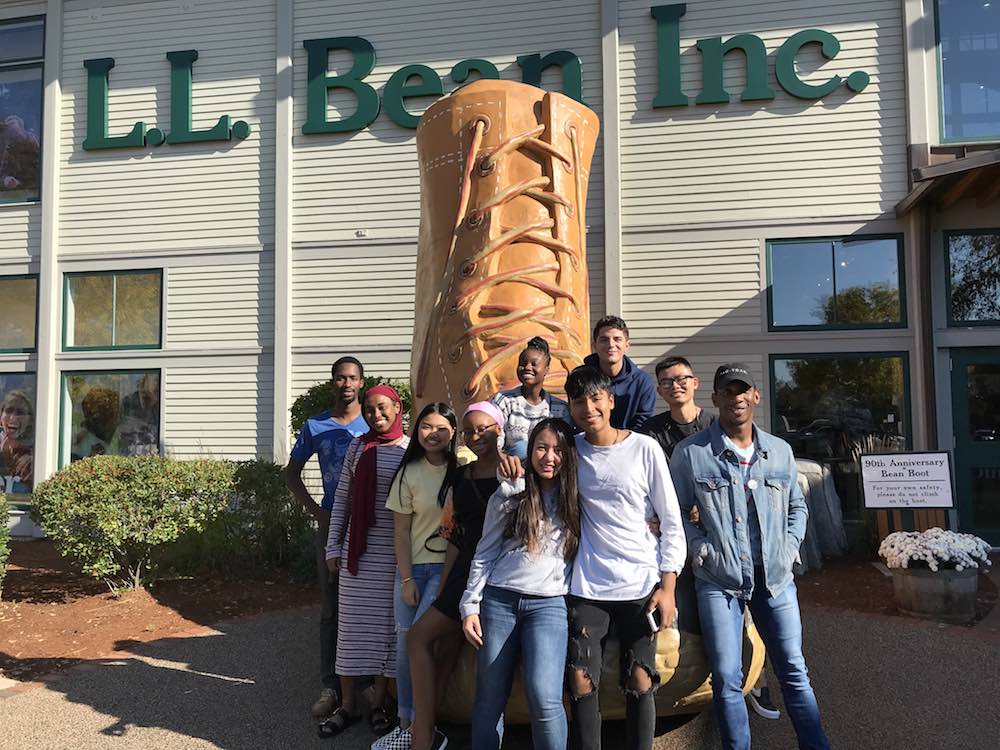 Program Overview
Geoffrey Canada Scholars (GCS) was established in 2018 as THRIVE's flagship program.
Selected students participate in this cohort program starting with a Summer Institute prior to their first year of college. Scholars continue participating throughout their undergraduate years, during which time they partake in programming and receive timely support tailored to their needs.
Summer Institute
The summer institute runs from mid-July through late August and includes a wide variety of activities and experiences. During the evenings and on weekends, Scholars learn about Bowdoin's campus through scavenger hunts, participate in local outings in Brunswick and mid-coast Maine, and visit Portland and possibly other New England cities and sites.
The institute's primary goal is to introduce Scholars to college-level academic work. During the week, scholars attend one half-credit course. This innovative coursework challenges students to think analytically, problem-solve, and reflect on their own learning process while providing a rigorous introduction to collegiate study.
Students receive support from Bowdoin upper-class students peer mentors. Along with the Scholars, these students live together in campus housing and share meals in the dining halls. Throughout the summer, Scholars are enrolled in health insurance and have access counseling services.
The program funds one adult guest to visit campus for "Arrival Day," the day when their fellow first-year students arrive to campus for the fall semester.
Resources and Support Provided
To create the conditions for Geoffrey Canada Scholars to thrive at Bowdoin, their participation in the program provides for the following:
Transportation to campus to attend the summer institute.
Room and board for the duration of the summer institute.
Early receipt of a Bowdoin-provided laptop computer that will include software needed for the summer institute.
For students who have a summer income expectation included in their financial aid package, a $2,300 grant is applied to offset the loss of the required summer work contribution.
An $800 fund for personal expenses not covered by financial aid ( dispersed in intervals throughout the summer and academic year).
Support for a family member to visit campus for Arrival Day.
Reduction, by half, of expected on-campus work-study earnings in the first year.
A $3,300 Geoffrey Canada Scholarship — to be utilized as an upper-class student — in support of non-credit bearing enrichment opportunities such as research, independent study, career-related internship, travel expenses, and service learning or community engagement.
As a member of THRIVE, Geoffrey Canada Scholars will also have access to additional THRIVE offerings.
Selection Criteria
Geoffrey Canada Scholars are all students of color, first-generation college students, and/or low-income students who have overcome exceptional odds on their path to college. They are selected during the regular Bowdoin admissions process. The factors considered for selection include an assessment of how significant their transition to Bowdoin may be, their previous academic experience, their extracurricular activities, and their home geography.
Cohort Size
15-24 students
Program Duration and Schedule
The program begins with Summer Institute in July prior to students' first year at Bowdoin and runs for the duration of their Bowdoin career.
Contact
Edili Lopez, THRIVE Assistant Director
Kalan Lewis, THRIVE Associate Director