Geoffrey Canada Scholars
Geoffrey Canada Scholars (GCS) is THRIVE's flagship program that provides academic enrichment and college transition supports, programming, and resources.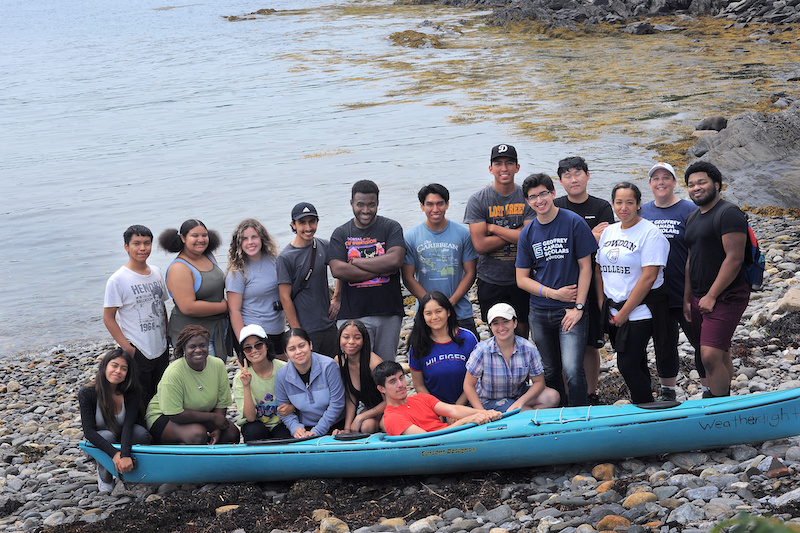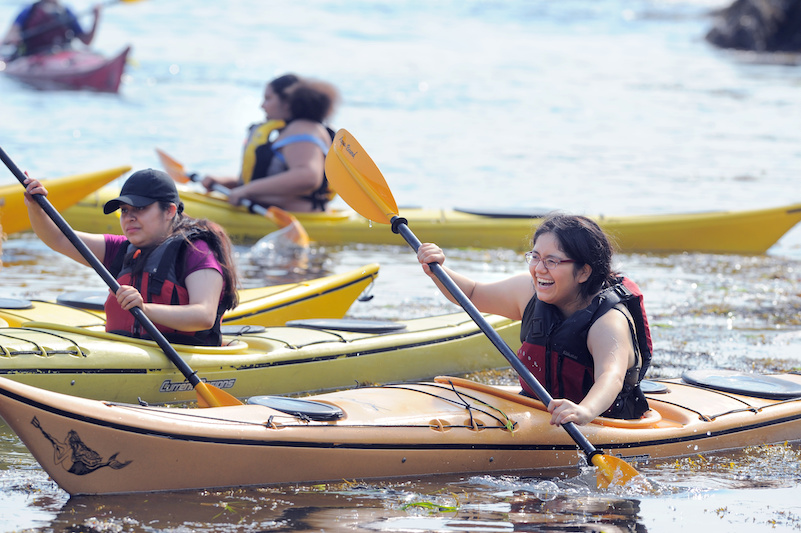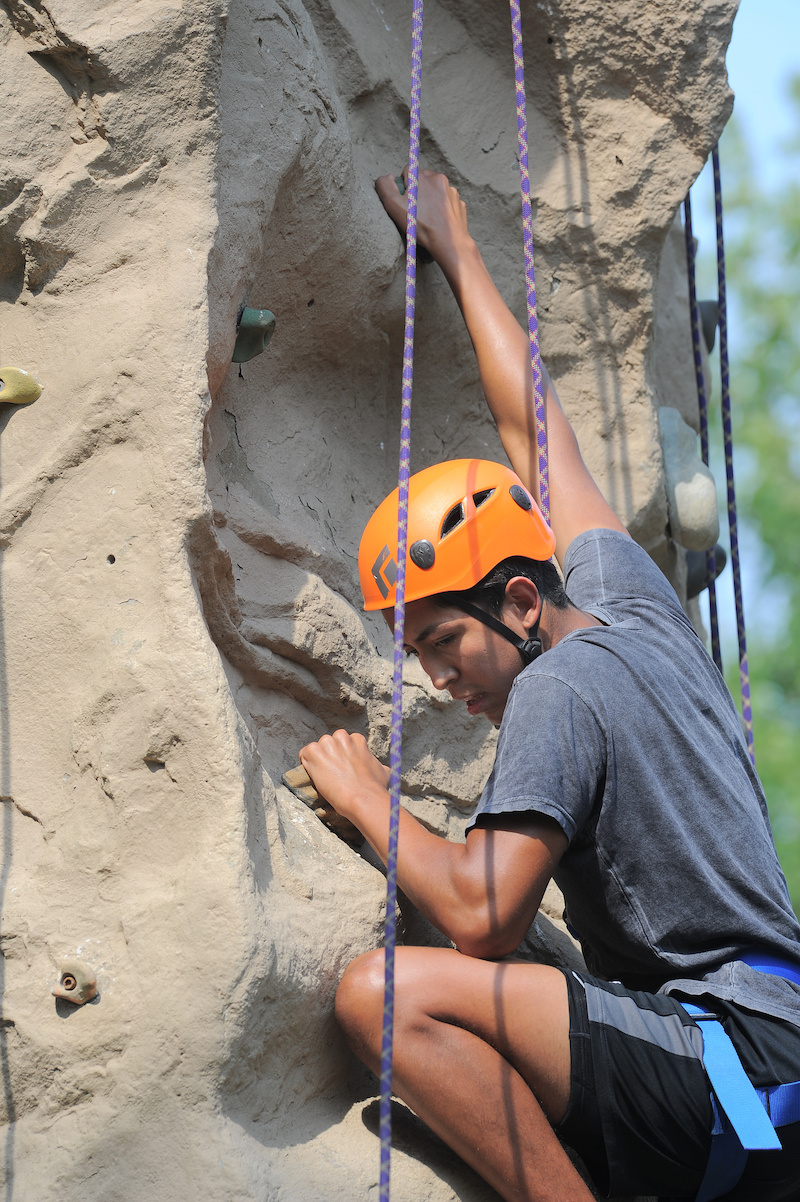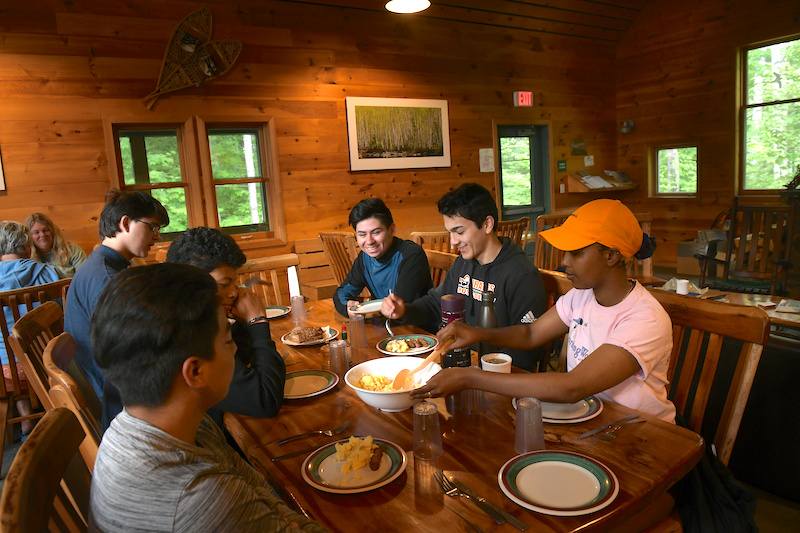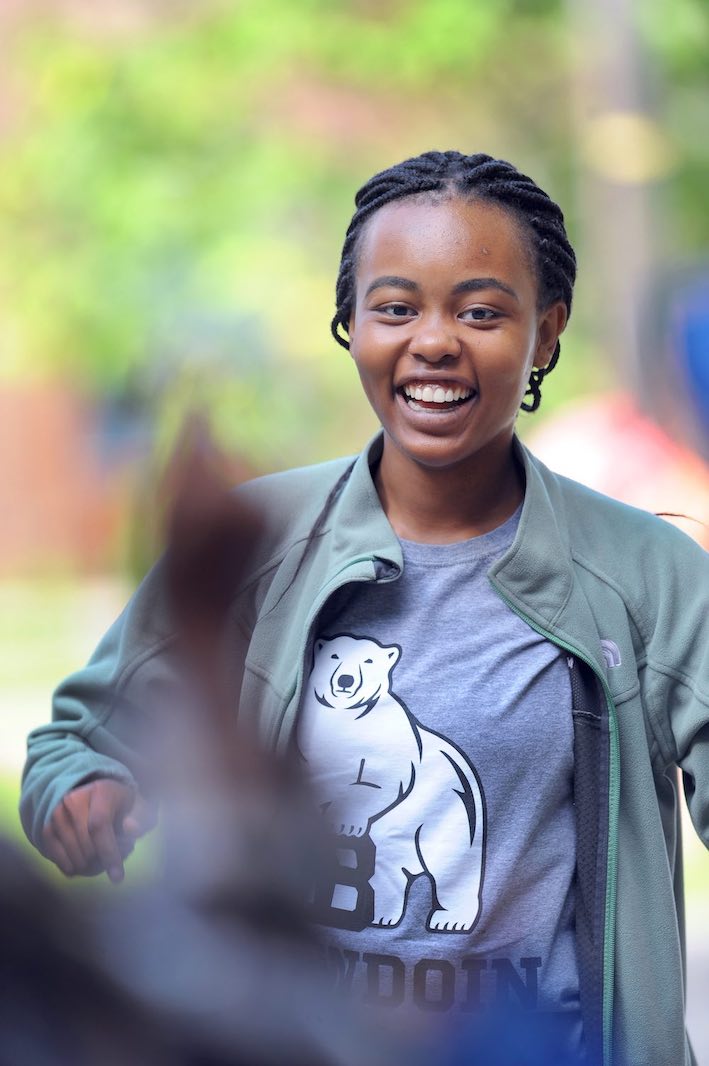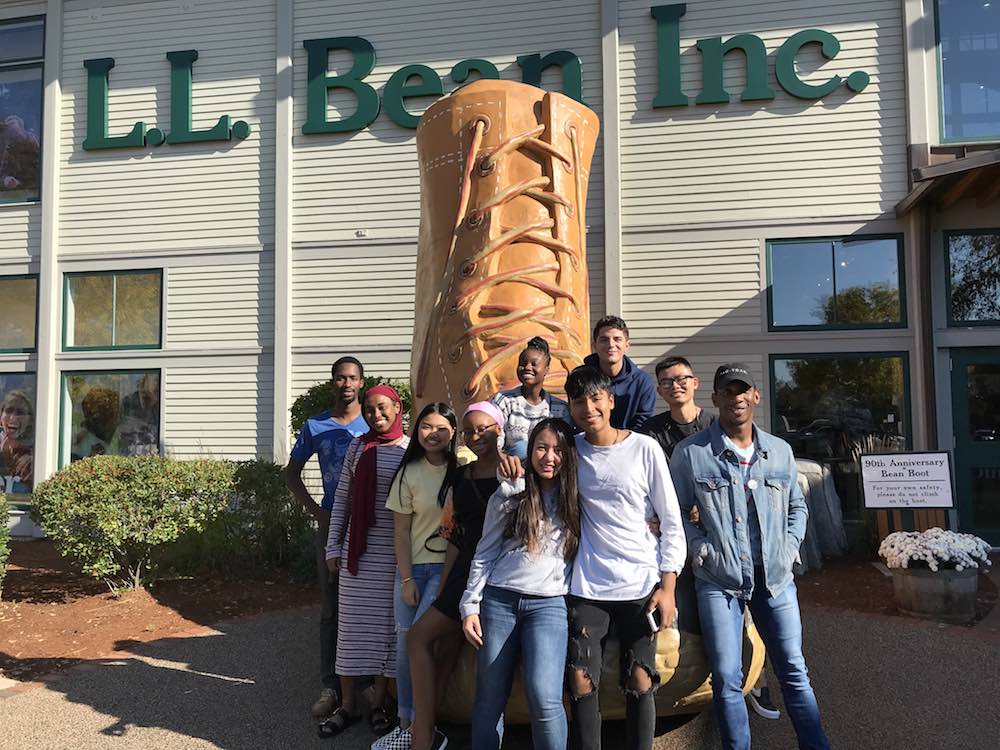 Program Overview for Scholars starting summer 2023:
Geoffrey Canada Scholars (GCS) was established in 2018 as THRIVE's flagship program.
Selected students participate in this cohort program starting with a Summer Institute prior to their first year of college. The GCS program spans two-years, during which time Scholars partake in programming and receive timely support tailored to their needs, culminating in a cohort trip in the spring semester of their sophomore year.
Summer Institute
The summer institute runs from mid-July through late August and includes a wide variety of activities and experiences. During the evenings and on weekends, Scholars learn about Bowdoin's campus through evening lectures, scavenger hunts, local outings in Brunswick and mid-coast Maine, as well as a trip to Boston, Massachusetts.
The institute's primary goal is to introduce Scholars to college-level academic work. During the week, scholars attend one half-credit course. This innovative coursework challenges students to think analytically, problem-solve, and reflect on their own learning process while providing a rigorous introduction to collegiate study.
Students receive support from Bowdoin upper-class students peer mentors. Along with the Scholars, these students live together in campus housing and share meals in the dining halls. Throughout the summer, Scholars are enrolled in health insurance and have access to counseling services.
During the Summer Institute, all Scholars:
Take a ½ credit course titled, "How the World Works (through a scientist's eyes)," with Senior Lecturer in Chemistry, Michael Danahy, and Laboratory Instructor in Chemistry, Denny Tesfa 
Have multiple sessions with a THRIVE Success Coach who supports your transition to college 
Receive $300 in start-up funds

 

Receive paid transportation to campus in the summer, plus room and board for the Institute

 

Receive a laptop computer on arrival, as part of the College's Digital Excellence Commitment (DExC)

 

Go on an all-expenses paid trip to Boston, Massachusetts, to see both tourist sites and potential areas for future internships

 

Receive financial support for a fully vaccinated family member to visit campus for the beginning of new student orientation between August 20-22, 2023 
Scholars in their first year receive:
Continued support from a THRIVE Success Coach
Enhanced pre-major academic advising
Enhanced career advising with CXD
$1000 in total start-up funds: $500 in September and $500 in January
Program and workshop opportunities (i.e., Health Professions Advising trip to Harvard Medical School, Study Away 101, student-led small group hangouts) 
Scholars in their sophomore year receive:
Continued support from a THRIVE Success Coach
Enhanced pre-major academic advising 
Enhanced career advising with CXD 
Program and workshop opportunities
$1000 in total keep-up funds: $500 in September and $500 in January
GCS Program Celebration: a domestic or international trip during spring break
New interview attire to assist with internship opportunities or subsequent needs for securing a position beyond Bowdoin 
Selection Criteria
Geoffrey Canada Scholars are all first-generation college students and/or low-income students who have overcome exceptional odds on their path to college. They are selected and invited to apply during both the early decision and regular Bowdoin admissions process. The factors considered for selection include an assessment of how significant their transition to Bowdoin may be, their previous academic experience, their extracurricular activities, and their home geography.
Cohort Size
15-24 students
Program Duration and Schedule
It is a two-year program, beginning with the Summer Institute in July prior to a students' first year at Bowdoin and runs through their first and second year.
Contact
Anthony Parker-Gills, THRIVE Director