THRIVE Advisory Group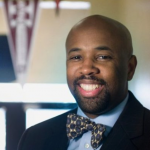 Ronald C. Brady '89
Ronald C. Brady '89, P'19 has dedicated his life to helping students from traditionally underserved populations in both public and charter school systems. Now retired, Ron most recently served as the CEO of New Foundations Charter School in Philadelphia, a K-12 school with a mission to provide students with the academic, social, and emotional foundations and skills necessary to become high achieving, socially competent stewards of their communities. He previously served as the Executive Director of Freedom Prep Charter Schools (2014-2018), Assistant to the Chancellor of the New York City Board of Education (1994-1995), and later as Director of the Office of State Operated School Districts in the New Jersey Department of Education (1995-1999). After graduating from Bowdoin, Brady went on to earn a master's degree in public affairs at Princeton University, which led to a career in education management. Ron spent nearly a decade running Foundation Academies, a charter school organization he founded in 2005 that now educates more than one thousand K-12 students at its four campuses in the Trenton, New Jersey, area.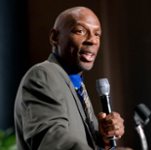 Geoffrey Canada '74, H'07
Geoffrey Canada '74, H'07 is president of the Harlem Children's Zone in New York City, an organization that targets a 100-block area in Central Harlem with a comprehensive range of services aimed at providing children and their families with support and resources that can transform lives and communities. In 2011, Canada was named to Time Magazine's list of the year's 100 most influential people. In 2014, he was named one of Fortune's 50 greatest leaders in the world. His awards are many, including the first Heinz Award in 1994 and the Harvard Graduate School of Education Medal for Educational Impact in 2012. A former overseer and trustee of Bowdoin College, Canada was the first recipient of Bowdoin's Common Good Award and was co-recipient of Bowdoin's highest honor, The Bowdoin Prize, in 2015. The National Book Award-winning author Jonathan Kozol has called Canada "one of the few authentic heroes of New York and one of the best friends children have, or ever will have, in our nation."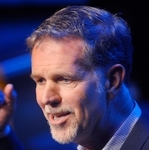 Reed Hastings '83
Reed Hastings '83 co-founded Netflix in 1997. As CEO, he has built the company into the world's leading internet television network, with 104 million members in over 190 countries enjoying more than 125 million hours of TV shows and movies per day, including original series, documentaries and feature films. Hastings is also an active educational philanthropist who served on the California State Board of Education from 2000 to 2004. He is currently on the board of several educational organizations including the California Charter Schools Association, DreamBox Learning, KIPP, Pahara and the Hispanic Foundation of Silicon Valley. He is also a board member of Facebook, and was on the board of Microsoft from 2007 to 2012. Hastings earned his BA in mathematics at Bowdoin and a master of science degree in computer science at Stanford University. Between Bowdoin and Stanford, he served as a Peace Corps high school math teacher in Swaziland.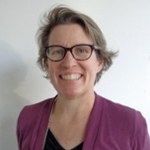 Maggie L. O'Sullivan '92
Maggie L. O'Sullivan '92 has focused her passion and talent for teaching innovation on providing opportunity for all students—particularly low-income students—who have historically had the most obstacles to academic achievement and access to higher education. While a teacher at Foster High School in Tukwila, Washington, O'Sullivan was instrumental in helping the school earn a Gates Achievers Scholarship, which ensured ten years of college funding for low-income students. Later, as principal in the Federal Way Public Schools, O'Sullivan's school received a Martin Luther King Closing the Achievement Gap award. O'Sullivan founded one of the first public charter schools in Washington and served as its leader from 2014 to 2021. Rainier Prep, a public middle school, serves a student population in which more than 80 percent qualify for reduced or free lunch, and more than 90 percent identify as students of color. O'Sullivan was the 2017 recipient of Bowdoin's Distinguished Educator Award, presented to the alumnus or alumna for outstanding achievement in education.
Laura W. Perna
Laura W. Perna has dedicated her career to looking at the ways in which social structures, educational practices, and public policies both promote and limit college access and success, particularly those from lower-income families and racial/ethnic minority groups. The James S. Riepe Professor and Executive Director of the University of Pennsylvania's Alliance for Higher Education and Democracy, Perna is also past chair of the University of Pennsylvania's faculty senate, chair of the Higher Education Division of the Graduate School of Education, faculty fellow of the Institute for Urban Research, faculty affiliate of the Penn Wharton Public Policy Initiative, and a member of the advisory board for the Netter Center for Community Partnerships. Perna's current projects focus on improving equity in higher education in the US.