The Chapel
With acoustics so impressive that professional ensembles have rented it for making recordings, the Chapel is an ideal space for choral, brass, and organ performances. Designed by architect Richard Upjohn after Romanesque models, it was completed in the early 1850s.
The Chapel, which has excellent acoustics for organ and a cappella choral music, is used by
student groups, the Department of Music, and the Bowdoin International Music Festival for
concerts. Alumni, faculty, and staff often hold weddings and memorial services there.
 
Two small pipe organs in the west gallery preceded the installation of the 1927 Austin organ, their opus 1507. The pipes and wind chest occupy the majority of the spacious east gallery,
which formerly housed the College's art collection. This three-manual electro-pneumatic
instrument has 47 ranks with a total of 2,567 pipes. The organ was a gift of Cyrus Hermann
Kotzschmar Curtis who also donated Bowdoin's Curtis Pool (now Studzinski Recital Hall) and the Kotzschmar Memorial Organ at Merrill Auditorium in Portland.
 
The Chapel is home to a 1975 Cooper two-manual tracker organ in the style of the German
Baroque, and a 2007 Steinway grand piano. The renovation of the Austin and the purchase
of the other two keyboard instruments were made possible by gifts from Chester W. Cooke
III, Class of 1957.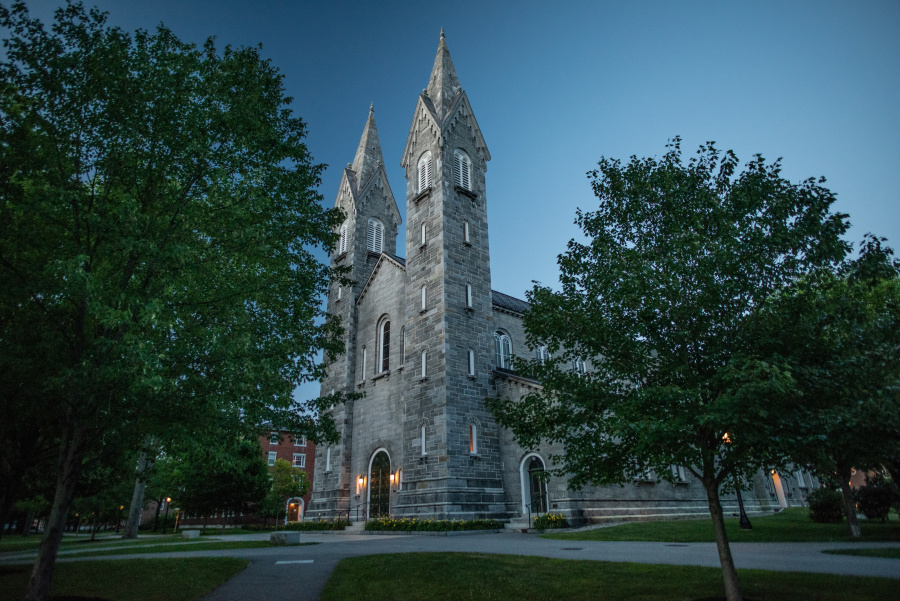 Max capacity of 200

A Steinway grand piano

A 

Baroque-style tracker organ
A larger Romantic organ

Audio System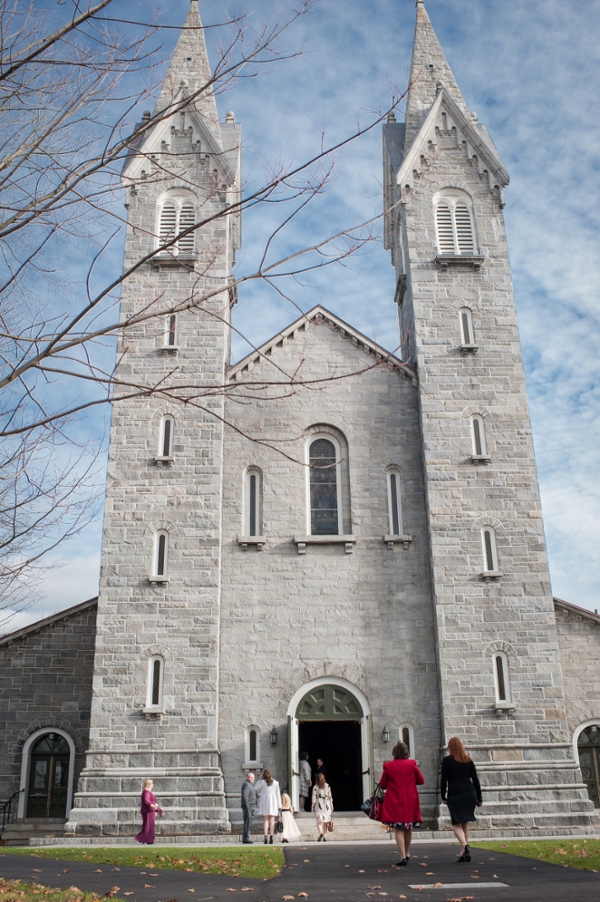 The South Tower houses the Payson Memorial chimes, which were installed in 1924, a gift of
Edward Payson, Class of 1869, and William Payson, Class of 1874. The bells, now numbering
fifteen, were formerly played from a mechanical console in the tower; every morning before
Chapel and in the afternoon, a ringer climbed the South Tower stairway and played hymns,
Bowdoin songs, and even popular songs.
Now played by a digital electronic controller, they ring the Westminster Chime every quarter hour and play songs for important campus events. Three new bells, made in Holland, were added in 2004 to extend the musical repertoire possibilities. One bell, which used to be in the North Tower and was rung with a pull rope, was used to signal the change of classes and to celebrate football victories