Campus Calendars
Bowdoin uses two integrated calendar systems to manage and display campus events.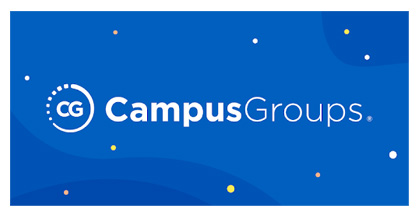 CampusGroups is the system that does our "heavy lifting" for event management. It integrates with room reservations, RSVPs, and permissions for restricted or private events. 
CampusGroups can manage a lot of detail, but it is primarily unavailable to "outside" or off-campus users.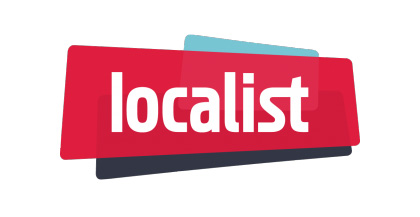 Localist is the system that displays events on our public calendar.
Localist takes the most relevant data from CampusGroups, including event titles, time and place, image thumbnail, and event description, and "repackages" these items so they can be viewed by the public—or anyone who is not currently logged in.
---
Why should I care?
Great question! It's important to note that in almost all cases, the event in CampusGroups should be considered the "primary source".
That means that if you notice a typo in an event description, or you need to change a time or location, changing this in CampusGroups will also make the change in the public Localist calendar.
---
My thumbnail image looks terrible!
Yes, let's talk about that.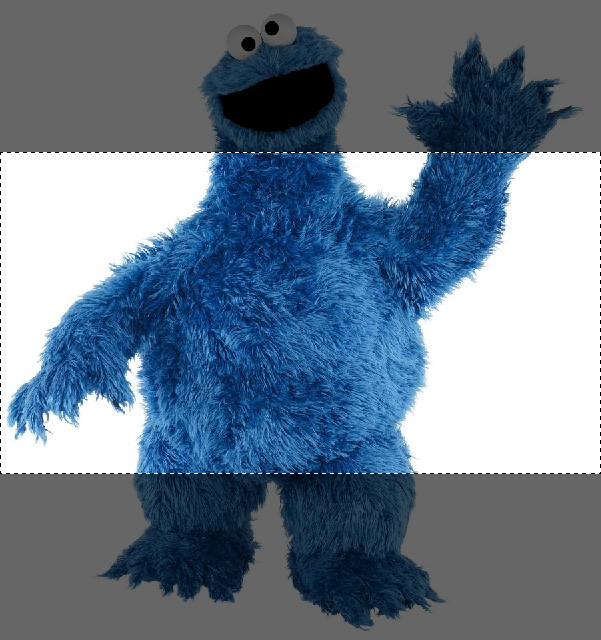 Both CampusGroups and Localist use horizontal (or landscape) rectangles for their thumbnail images.
Unfortunately for those of us in the real world, most promotional posters, book covers, and professional headshots are vertical (or portrait) rectangles.


That means that uploading your poster (or the headshot sent to you by a speaker) will result in it being cropped automatically—and usually unflatteringly.


For an example of this, you can see the unfortunate automatic crop of Cookie Monster.
To make things more complicated, the two systems don't use the exact same image ratio—of course.
In general, a rectangle with a ratio of 1:2 will look great.


A good size to aim for is 800 pixels wide by 400 pixels high.
There's another big problem with uploading your event poster "as-is": 
Your poster image likely contains important information—like dates and times! This data will not only be cropped out of the thumbnail, but is created using text rendered inside an image. That text is inaccessible to users with screen-reading technology.
What can you do?
In the case of a speaker headshot or photograph, you can try searching for a horizontal image, or requesting an alternative from the speaker's representative.


If your poster contains art or an image that you can isolate into a horizontal rectangle, try to use that instead of the entire poster file. See the example below.


You can use a free tool, like Adobe Express, to quickly crop images into the correct shape.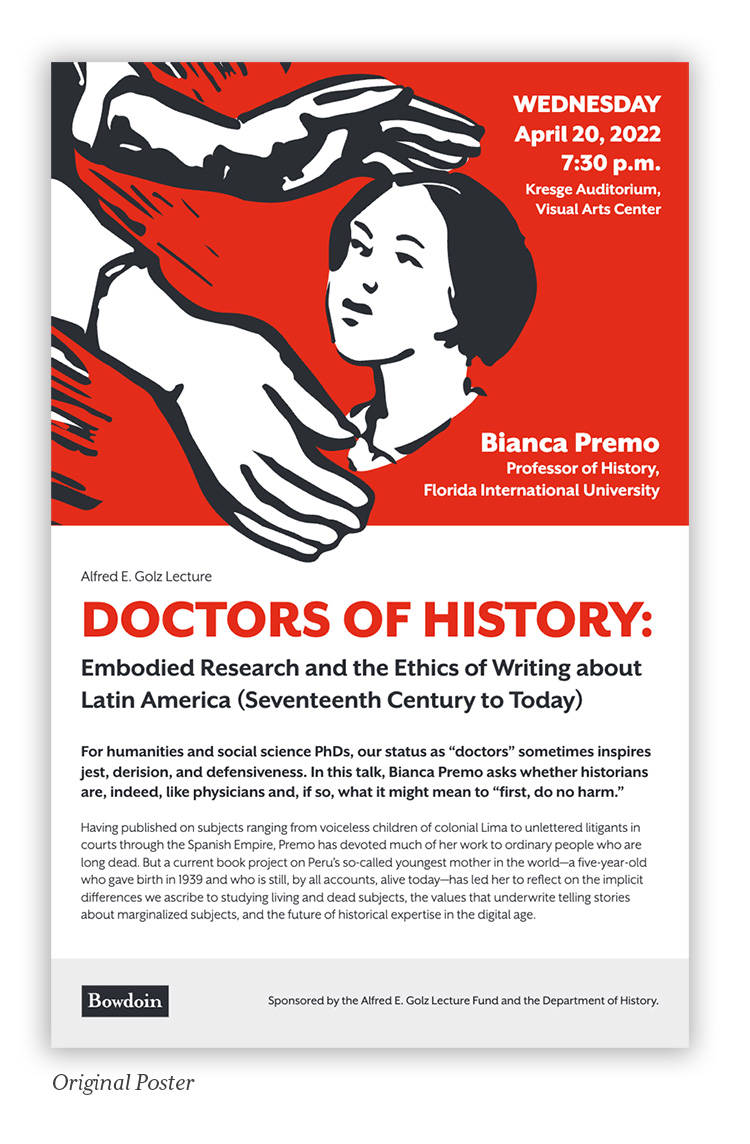 This may seem counterintuitive, like you're removing valuable information!
But in practice, it makes the event preview more eye-catching, ensures that important information is not cropped out, and stays consistent across all platforms and devices.
This is also a good motivator for putting all of the important information inside the event description and data fields. Don't assume users will be able to see those details in the image!
---
How can I make my event stand out?
Another great question!
There are a few general content guidelines for promoting events across all services:
Keep event titles concise. You can always add details (like the event sponsor) in the event description, and titles longer than 50 characters will likely be automatically truncated.


Add a start AND end time, if you have one. This helps attendees, but also gives a big-picture view of room and space availability for event planners.


Your event description can be longer, but use the same paragraph breaks, text styling, and links that you would if you were emailing a friend about the event. A large single block of text is difficult to scan.


Make sure to use the included tags, which will help the system display your events correctly. Examples include "Open to the Public", "Virtual Event", and "Livestreamed".
Check out the examples below for great-looking calendar entries: