The Bowdoin Wordmark
The wordmark is the primary identifying graphic element representing Bowdoin College.
It is our logo, and a unique signifier of the College's "brand." The wordmark is also trademarked, which is why it's important to use it correctly.
The images below are for reference only, and are low-resolution. Please do not save these examples for use in your emails, presentations, merchandise, or promotional materials.

There are only four approved versions of the Bowdoin College wordmark: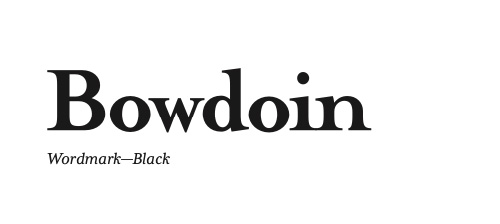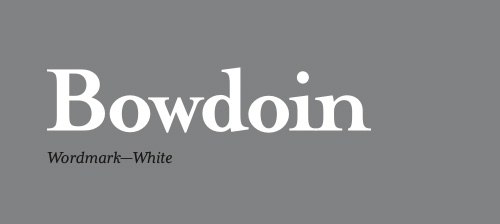 The stand-alone wordmark, in black and white.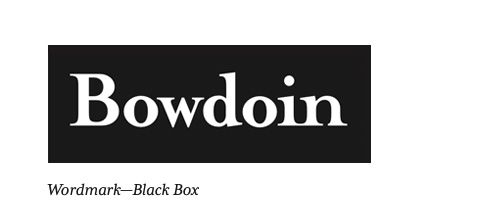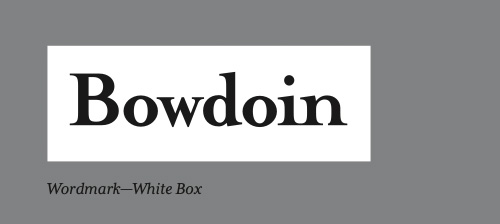 The boxed wordmark, in black and white.
---
The most common mistakes made when using the Bowdoin wordmark fall into a few broad categories:
Do-It-Yourself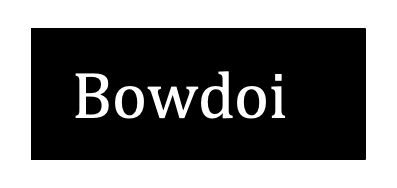 Don't create your own black or white box around the type. The spacing and size of the box compared to the lettering is a fixed part of the protected design. If you decide you prefer a boxed wordmark over the original, please use the appropriate file.


Please don't try to recreate the wordmark using typed text. This happens a lot in Word documents or presentation slides.


The details of the typeface are unique and cannot be replicated by writing the name in any font.
Color and Contrast
The boxed wordmark is black

and

white. Make sure that the backgroud color does not show in the text.

Never color or tint any part of the wordmark.

Choose the version that will provide the highest contrast with the background.
Size and File Quality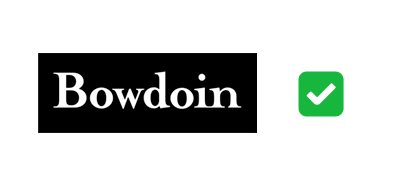 Please don't squish or stretch the wordmark.


Making the image larger than its original size will cause the wordmark to become pixelated and grainy. You can request a very large image if you need help.


The minimum size for the wordmark is one inch.


While there is no maximum size, the wordmark should not compete visually with other elements, and should be surrounded by sufficient space.

We're here to help.
Anyone who has ever inserted a single image into a Word document knows that even simple design tasks can be frustrating.
We are happy to provide files, advice, and design services to ensure that you're happy with the finished product.
---