Report a Campus Crime
If you see something, or sense something is wrong, say something. If you see concerning behavior, threats, aggression, or anything suspicious, please report it. Campus and community safety is a shared responsibility. Let's all do our part every day to keep Brunswick and Bowdoin safe.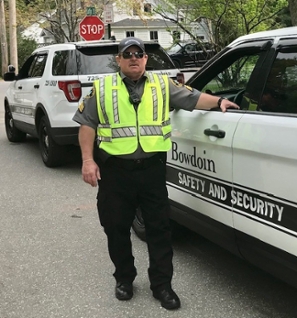 CAMPUS EMERGENCY: 207-725-3500
Brunswick police, fire, and emergency medical: 

Dial 9-1-1 



NON-EMERGENCY CALLS
Campus security: 207-725-3314

Security administration: 207-725-3458 
Brunswick police: 207-725-5521
Email the Office of Safety and Security: security@bowdoin.edu 
Executive Director Randy Nichols, rnichols@bowdoin.edu.
You may also contact a Campus Security Authority.