Report a Campus Crime
Your awareness is essential to campus crime prevention. Immediately notify the proper authority if you observe a crime, suspicious situation, or see a safety problem.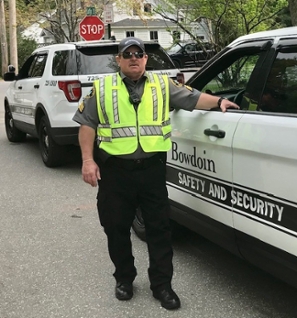 EMERGENCY CALLS 

Campus security: 207-725-3500
Brunswick police, fire, and emergency medical: Dial 9-1-1 

NON-EMERGENCY CALLS
Campus security: 207-725-3314

Security administration: 207-725-3458 
Brunswick police: 207-725-5521
Executive Director Randy Nichols at rnichols@bowdoin.edu.
You may also contact a Campus Security Authority.