Bowdoin Shuttle and Transportation
The Bowdoin Shuttle (207-725-3337) provides safe and convenient transportation for Bowdoin students within a one-mile radius of campus.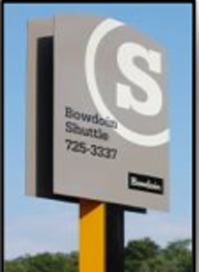 Due to the Covid-19 public health crisis, the Bowdoin Shuttle is not operating until further notice.
The Bowdoin Shuttle operates 7 days a week when the College is in session.
Hours of Operation
Sunday - Wednesday: 6 p.m. - 1:00 a.m.
Thursday -  Saturday: 6 p.m. - 1:30 a.m.
Alcohol is not permitted in the Bowdoin Shuttle.
Planes, Trains, Buses, and Taxis
Transportation Options  will provide you with information about other transportation options offered in our area.