In Memory of Security Officer First-Class Daniel J. Gagnon
  (1992 - 2018)

The Office of Safety and Security provides 24-hour service and protection to the Bowdoin community. Security officers are ge
nerally assigned to campus patrol operations, the communications center, and to the Museum of Art.
The campus is patrolled by officers in vehicles, on foot, and on bicycle. The 24-hour communications center answers emergency and routine calls for service and monitors an extensive network of security cameras and life safety alarm systems.  Numerous blue light emergency phones dot the campus to provide a quick and easy means to obtain help.  The Bowdoin Shuttle provides safe student transportation after dark within a one-mile radius of campus.
Safety and Security responds to and investigates reported incidents and policy violations.  Excellent interdepartmental relationships are maintained with the Brunswick police, fire and rescue, the Maine State Police, and federal law enforcement agencies for operational and training support.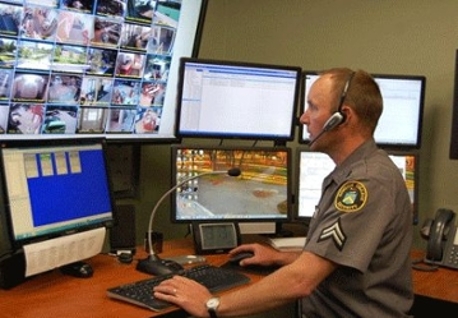 Bowdoin has an all-hazards campus emergency management plan and conducts annual scenario-based drills to test our readiness to respond to any campus emergency.  A campus-wide mass notification system informs all students, faculty and staff of campus emergencies within minutes, providing specific safety information and instructions.
We are proud of the strong relationships we have with faculty, staff, students, and the Town of Brunswick.  Only with the confidence, trust and support of the entire campus community can we ensure that Bowdoin remains the very safe and special place that it is.

Randy Nichols 
Director

David Profit 
Assoc. Director

Brochure