Hyde Hall
Hyde Hall was built in 1917 and the most recent renovation was complete in 2005. Hyde Hall was named after Bowdoin's seventh president William DeWitt Hyde (1885-1917).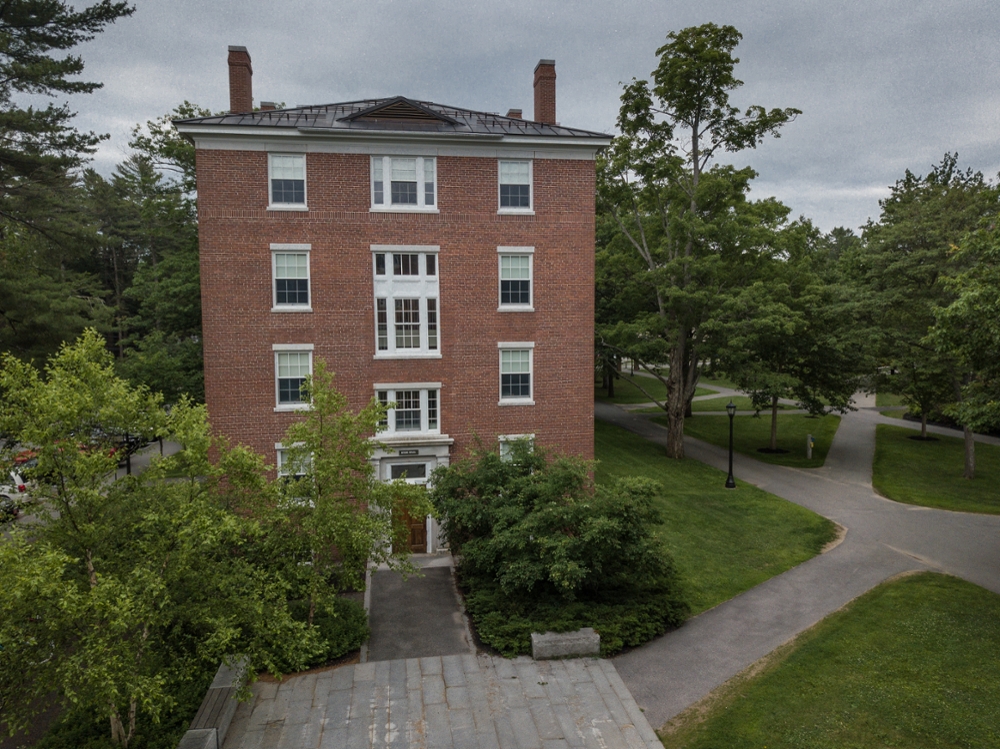 Hyde Hall is 428 feet from the Polar Bear Statue located in Hyde Plaza.
Hyde Hall is a four-story, brick residence that houses approximately 85 students in quints, quads and doubles. Each quad/quint comprises two bedrooms and a common room; doubles comprise one bedroom and a common room. There are two bathrooms on each floor hallway. There is a common room on the first floor and study rooms on the 2nd and 3rd floors. There is a full-size elevator in the building.
Blueprints for Hyde Hall 1st, 2nd, 3rd, and 4th floors are also available.
Note: These blueprints should not be viewed as a definitive source of information for room numbers, etc.  We do not guarantee the blueprints to be an exact representation of any building or room.
Furnishings
The College supplies the following items for each student:
Twin bed, extra long (36" x 80")
Desk and a chair
Dresser
Closet/wardrobe
Bookshelf 
Television
Television services are provided through Xfinity on Campus and delivered through your laptop, mobile device, or Roku.
Computer Connections
All buildings on campus have high-speed wireless internet access and wired internet ports are located in each student room.
Parking
First-year students are not permitted to have vehicles on campus. 
Staff
The ResLife student staff comprises seventy-eight upperclass students. Each floor has a proctor and an affiliate RA.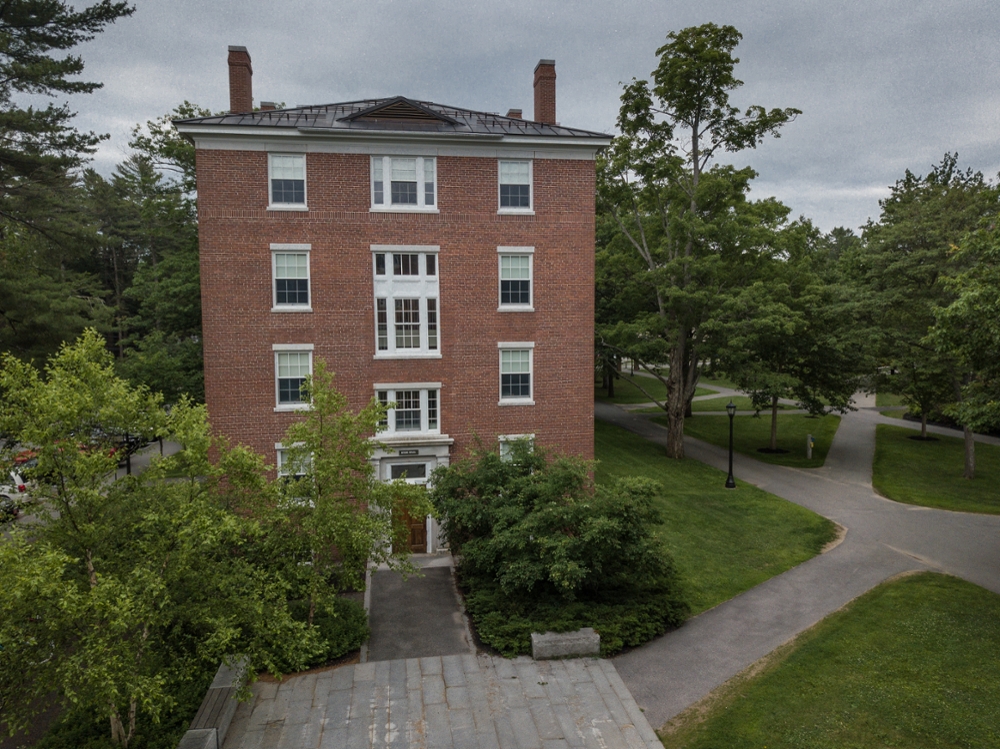 Laundry
The laundry room is located in the basement. The charge for washers and dryers is $1.70 per cycle. The washing machines and dryers in all residence halls are equipped with card readers; laundry machines do not accept cash. You may add money to your Bowdoin ID card for this purpose at several machines on campus. You can see what machines are open, get alerts sent to you when your laundry is finished, and report a problem with a machine at any time by visiting LaundryView.
Safety
All college-owned student residences are equipped with sprinklers and alarmed for fire safety. 
Hyde Hall has a card access system. Residents of this residence hall have 24/7 access.  All other students have access from 7:00 a.m. to 1:00 a.m.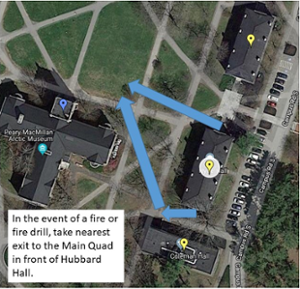 Bicycle Storage
Located in the basement.