Teach Surfing in Senegal? Political Consulting? Bowdoin's Summertime Internship Grants Have You Covered
Published by Bowdoin News
Bowdoin awarded a record number of summertime grants to students to pursue their dream internships in locations around the world.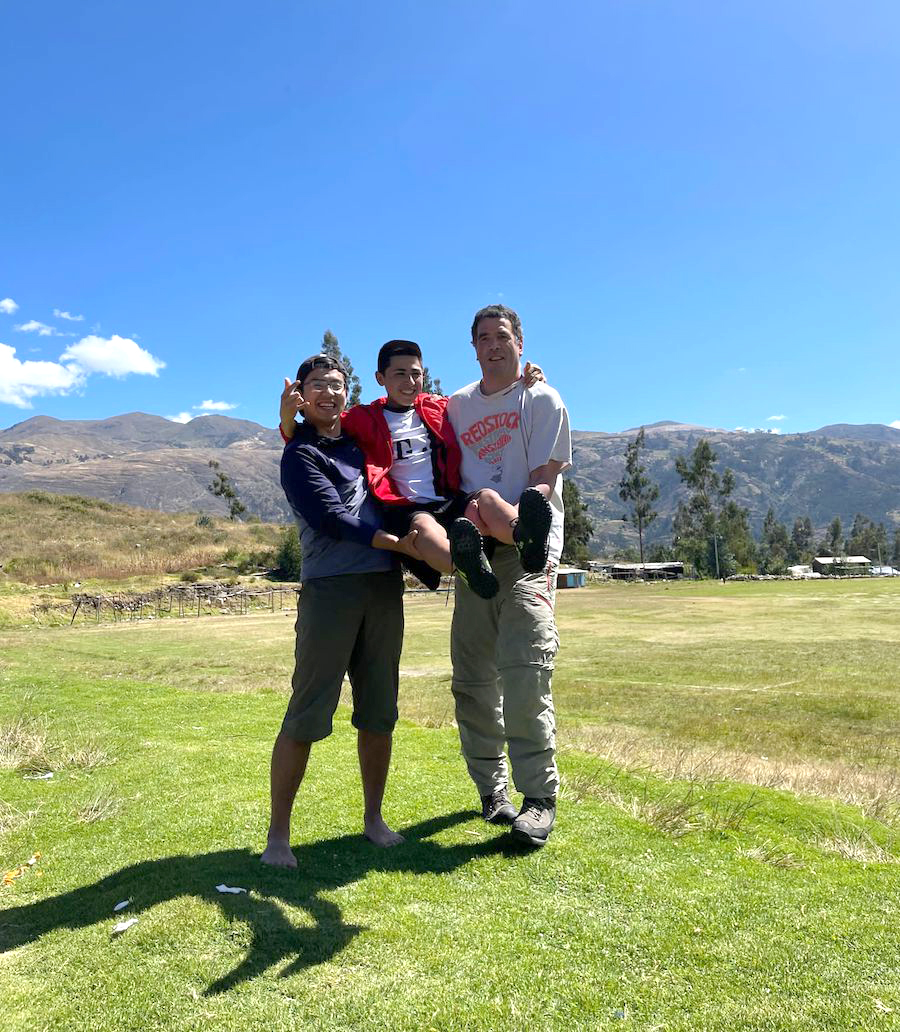 This season, more than two hundred students have received Bowdoin grants for either $6,000 or $7,000 to work for social, environmental, and arts nonprofits, as well as many kinds of businesses, science labs, and public offices. 
These funds solve the widespread problem of unpaid internships, giving students—no matter their means—a chance to explore potential careers and gain workplace experience.
Bowdoin's internship program is broad and interdisciplinary, reflecting the College's liberal arts curriculum and the wide range of student interests. It is overseen by several offices. Career Exploration and Development (CXD) runs the large Funded Internship Program, which this year provided 162 students with grants to work for a nonprofit or business of their choice. The McKeen Center for the Common Good and the Environmental Studies Program offer other options focusing specifically on community-based service, public service, and environmental work.
"I love helping [students] dream big. ...Nothing is impossible, and with a bit of exploration, networking, and word of mouth, suddenly they're headed to Peru to work on literacy with youth or working with a start-up to research alternative sources of power through biofuel.""
—Meg Springer, CXD senior associate director
CXD Funded Internships: Create Your Own Internship
Career Exploration and Development (CXD) received a record number of applications for funded internship grants for this summer, according to CXD Senior Associate Director Meg Springer. Through a competitive selection process, she explained, CXD awarded 162 grants, sending students far and wide to work in a number of areas, including health care, engineering, the arts, the law, finance, community work, IT, and the media.
"This comes out to more than a million dollars in funding!" added Springer. "The word has definitely spread among students about the infinite possibilities for creating your own summer internship."

Springer described the process of helping students explore different internship possibilities as akin to waving a magic wand. "I love helping them dream big," she said. "A student will come in wanting to somehow integrate their interest in Spanish, psychology, and neuroscience but think it's impossible to combine these all into a summer internship. Or maybe they're interested in renewable energy, climate change, and engineering. Nothing is impossible, and with a bit of exploration, networking, and word of mouth, suddenly they're headed to Peru to work on literacy with youth or working with a start-up to research alternative sources of power through biofuel."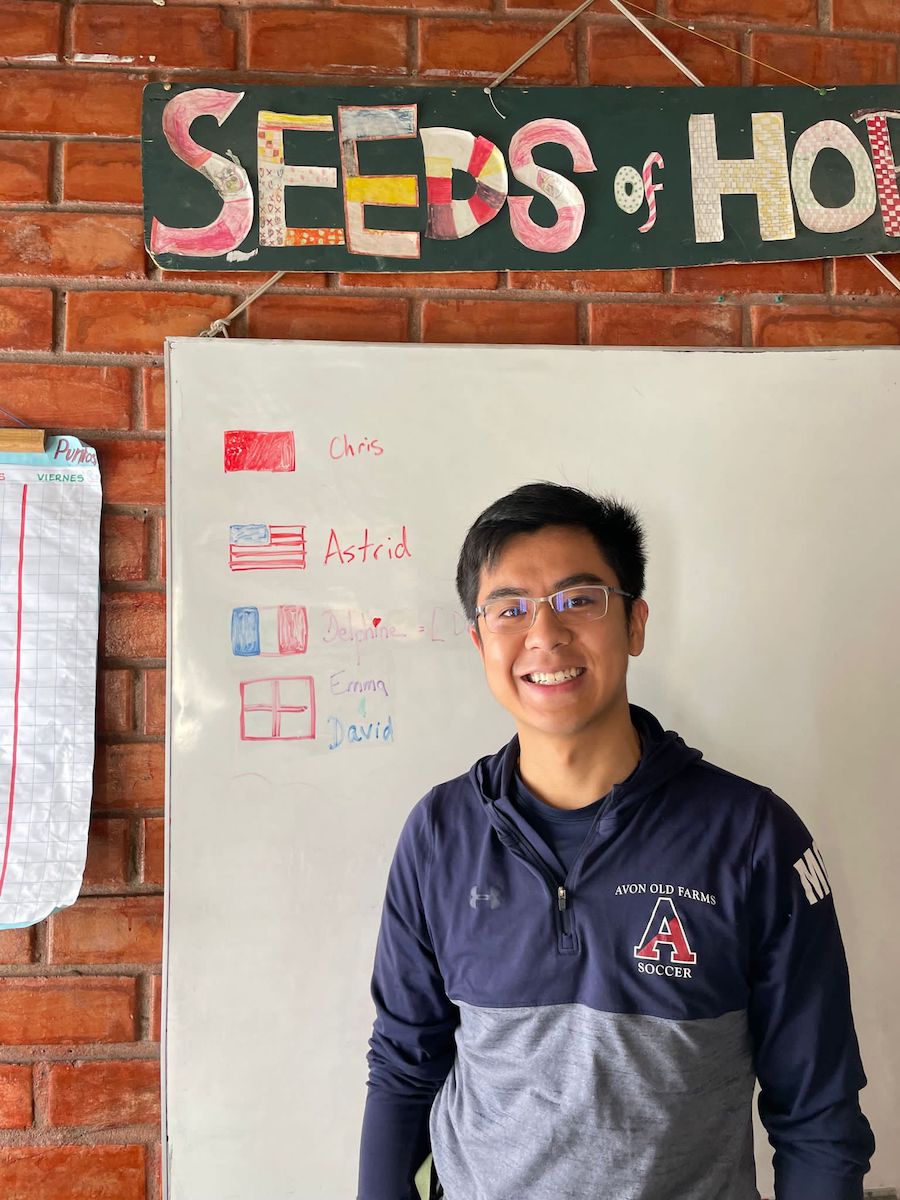 Destination Peru: Among those taking advantage of the CXD's internship program is Chris Zhang '25, an English major who is in South America thanks to a grant from the Preston Public Interest Career Fund, one of the many grants administered by the office.

Zhang is working with Seeds of Hope, a nonprofit organization in Huaráz, Peru, supporting children, teenagers, and young adults living in extreme poverty. The group also provides vocational training for those without economic means. 

"I hope this experience will be an illuminating opportunity for me to understand not only a viable career path, but also the values that I want to pursue in my future career and how I could make a positive impact on others," he said. "Meanwhile, this is also a valuable experience for me to observe the inner workings of a local NGO."
An Engineering Experience Closer to Home: Charlie Apolinsky '26 did not have so far to travel for his internship. Supported by the Scott and Anne Perper Internship Fund, Apolinsky is staying in Brunswick to work at Maritime Applied Physics Corporation, an engineering firm that provides support to companies of all sizes in designing, manufacturing, and modeling with an emphasis on naval systems and offshore wind farms.

"My responsibilities as an intern range from using computer-aided design to create components for the Defense Advanced Research Projects Agency's new Liberty Lifter plane to helping restore mechanical devices called actuators for the US Navy," said Apolinsky. "I chose to pursue this internship because I wanted to get hands-on experience and develop a diverse range of engineering skills while working on meaningful and innovative projects," he added.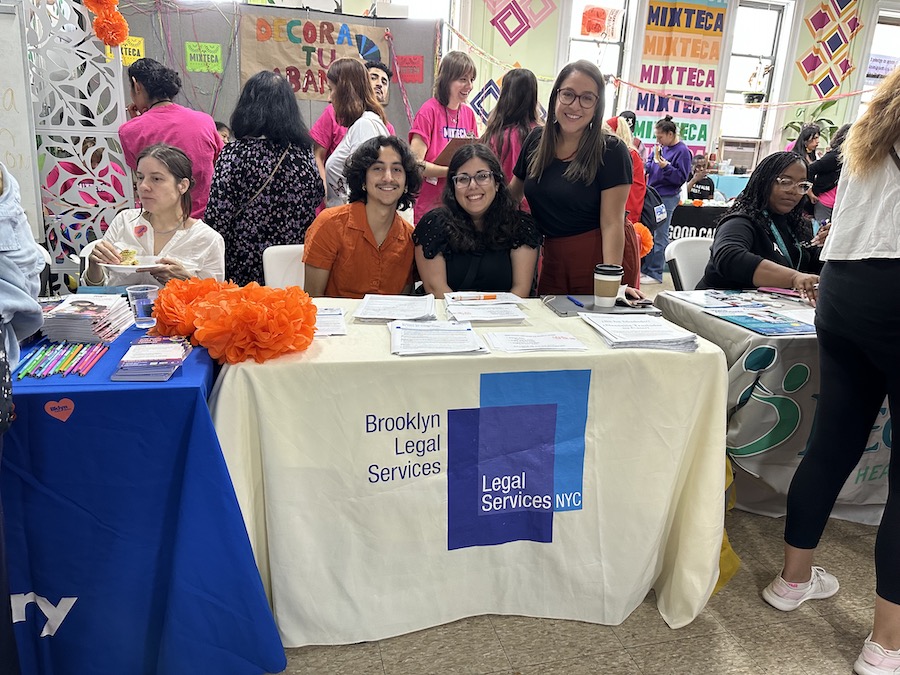 Providing Legal Help in the Big Apple: Francisco Adame Perez '24 is working at Brooklyn Legal Services (BLS) in New York City, thanks to a grant from the Nikuradse-Matthews Public Interest Summer Fellowship Fund. BLS offers free legal services to low-income New Yorkers, and Perez is interning at the group's Immigrant Rights Advocacy Project, where he has already completed training on the fundamentals of the country's immigration system.
"I have gotten the opportunity to apply my knowledge since the very beginning of the internship," said the government and legal studies major. "The reason I chose to intern at BLS is due to the wide range of help it provides besides immigration services. BLS is unique in that it adopts a holistic approach to helping its clients, particularly immigrants, which is important within a global society that places value based on documentation rather than the intrinsic value one holds as a human being."
"I enjoy doing impactful work, and Oasis is the epitome of that. They're providing free health care to people who can't afford it."
—Oasis Free Clinics intern Jack Selig '23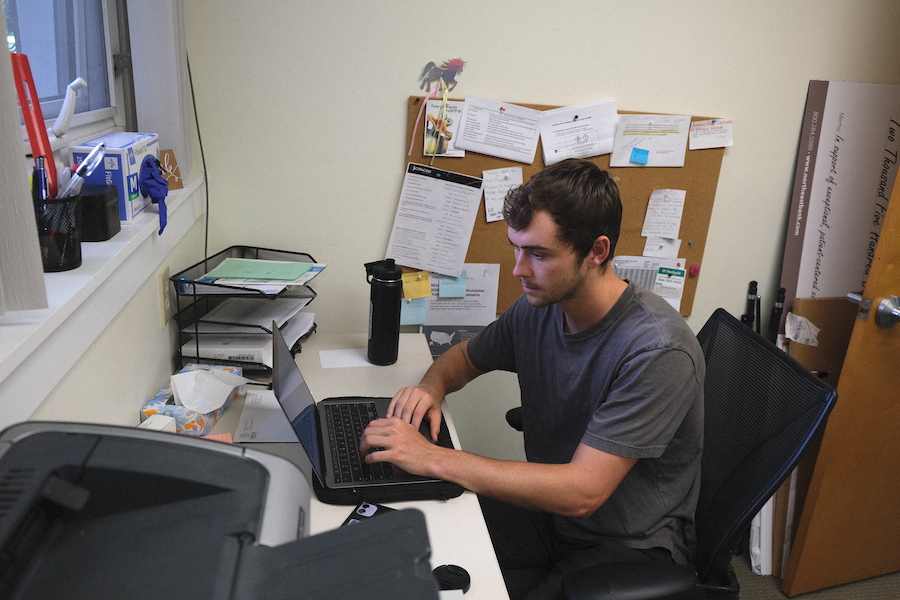 Community-based Internships
Maine Community Fellowship and Denning Summer Fellowship: These two McKeen Center internship programs support students working for nonprofits. Each year, the McKeen Center selects a dozen or so organizations to host its Maine community interns.
"The benefit of the Maine Community Fellowship (MCF) is that students get to live on campus, experience Maine and the midcoast region in the summer, and see the broader connections between organizations and the impact they have together," McKeen Center Associate Director Tom Ancona said. He added, "It's a very different experience when you are volunteering a few hours a week versus working forty hours a week for a nonprofit."
This year, the MCF fellows are working in the areas of civil rights, hunger prevention, housing and homelessness, the arts, and more. 
Rising senior Jack Selig '23 is interning with Brunswick's Oasis Free Clinics, which provides health and dental care, counseling services, and prescription assistance. Because much of its donated medicine is expired or near expiration, one of Selig's projects is to review published studies of the efficacy of older drugs. (Scouring medical journals with the help of Bowdoin's librarians, Selig is finding that "there's a lot of research indicating that expired medicine is sometimes effective for years beyond its expiration date"—good news for clinics with small budgets.)
As a government and legal studies major, Selig might seem like an unexpected fit at Oasis. But he said he was drawn to the opportunity because of health care's outsized role in our politics. "There is a lot of debate about health care in the United States and what that looks like," he said. "I thought it would be interesting to see how Oasis fills in the gaps when health care falls short."

"And," he continued, "I enjoy doing impactful work, and Oasis is the epitome of that. They're providing free health care to people who can't afford it."
The Denning Fellowship differs from the Maine Community Fellowship because it is open only to rising seniors who select their sites at nonprofits across the country. And it asks that students translate their experiences into their academics, such as for an honors project or class project.
Organizations that this year's fellows are working with include the Trust for Public Land in New York City, Northwest Immigrant Rights Project in Seattle, and Wood Lake Nature Center in Minnesota.
Paul Wang '24 has a Denning Fellowship to intern with The Nature Conservancy in Maine (TNC), based in Brunswick. After taking Troubled Waters: Fishing in the Gulf of Maine, an eye-opening environmental studies class with teaching associate Anne Hayden, Wang wanted to learn more about the Gulf of Maine's fisheries.
He's an avid fisherman himself, and the topic also appeals to his interdisciplinary interests. "Much of the study of fisheries is science-based, but it also involves important aspects of the economy and politics, and also anthropology, sociology, and even history," he said.
The fellowship has allowed him to deepen his education into Maine fisheries, and it also brings other perks. "It's good fun to be around friends during the summer," he said. "I am grateful for all the resources Bowdoin is giving us, and it is also taking a load off the nonprofit. They appreciate the funding from Bowdoin and the support, too."
"I am grateful for all the resources Bowdoin is giving us, and it is also taking a load off the nonprofit. They appreciate the funding from Bowdoin and the support, too."
—The Nature Conservancy intern Paul Wang '24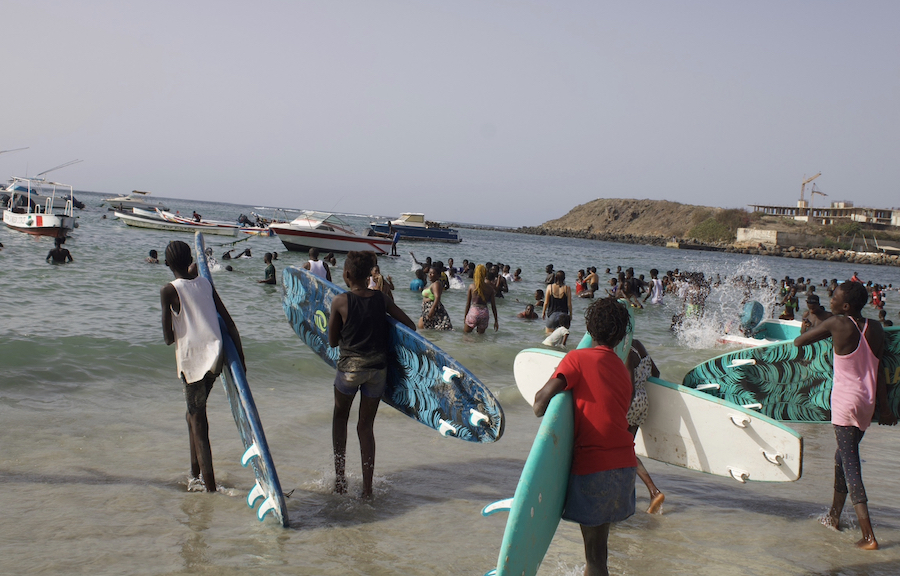 Global Citizens Fellowship: The goal of this international fellowship, according to Ancona, "is to fund students so they can go to a location they have not been to, and to allow them to get out of their depth and experience nonprofit work in an international context."
Fellows select their organization and apply to the McKeen Center with a specific proposal. For at least ten weeks, they must work closely for a nonprofit "that is truly community-based, not a larger NGO based in the US or Europe with satellite offices," Ancona said. 

To prepare students for their trips, the McKeen Center runs a predeparture seminar. Fellows meet once a week for five weeks to discuss topics like travel logistics, physical and mental health, and the ethical concerns of international service.
This year, five Global Citizen fellows are interning with children living in extreme poverty in Huaraz, Peru, and in Saint-Louis, Senegal; helping rural communities in Ghana's Volta Region; and empowering Tibetan refugees in Dharamsala, India. 
Sapphire Hall '25 is in N'gor, Senegal, interning with Black Girls Surf, which helps girls learn to surf and gain more access to education. She's also teaching adults and young people English and surfing in Dakar.

In an email, Hall wrote, "What I was surprised to find out when I came is that this is a huge surfing community where most of the young people know how to swim, surf, and fish very well. Some kids know sailing as well. They are very in tune with the ocean in such a beautiful way."
"I've also been learning a lot about their language, their culture, their lifestyle, and their food," she added. When she returns to Bowdoin, she'll organize a gallery show with her photographs and try to raise money to help more students, especially young women, go to school full time.
Public Service Internships
The McKeen Center also runs the Bowdoin Public Service Fellowship program, part of its larger Bowdoin Public Service Initiative (BPS). This summer it has provided sixteen students with funds to work for local, state, or federal government agencies, or with ancillary organizations.
"BPS fellowships give students a chance to see at a micro level how government functions and how policy is made,"said McKeen Center director Sarah Seames. "Some are at specific government offices, while others are at think tanks or research organizations that provide data that can influence policy."
Locally, students are working at the town offices of Brunswick and Topsham and with organizations that are collaborating with officials to support asylum-seeking families.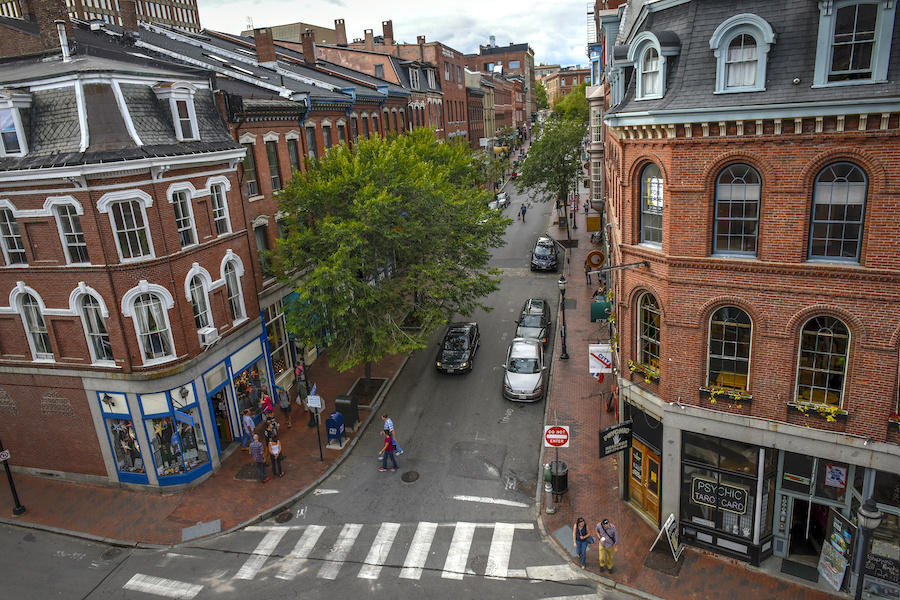 Aidan Reid '24 has a BPS fellowship to intern with the City of Portland's urban planning and development office. "I am focusing on a host of projects," he said. "It has been a wonderful introduction to the world of planning."
Lately he's been working on historic preservation, land-use code and economic development, and on an independent analysis of the city's school zoning. This last project will help guide the city to be more strategic with zoning to create "more complete neighborhoods" that have a mix of housing within walking distance of grocery stores and schools, he explained.
The internship, particularly the school zoning project, reflects Reid's interest in both educational policy and the built environment. "This summer has been about connecting my interests and seeing how that can show up in the job market or career path down the line," he said.
Lauren Traum '24 is interning with Princeton University's The Eviction Lab, which tracks eviction data across the country to increase understanding of the prevalence, causes, and consequences of eviction and to inform policy and journalism about housing challenges across the United States.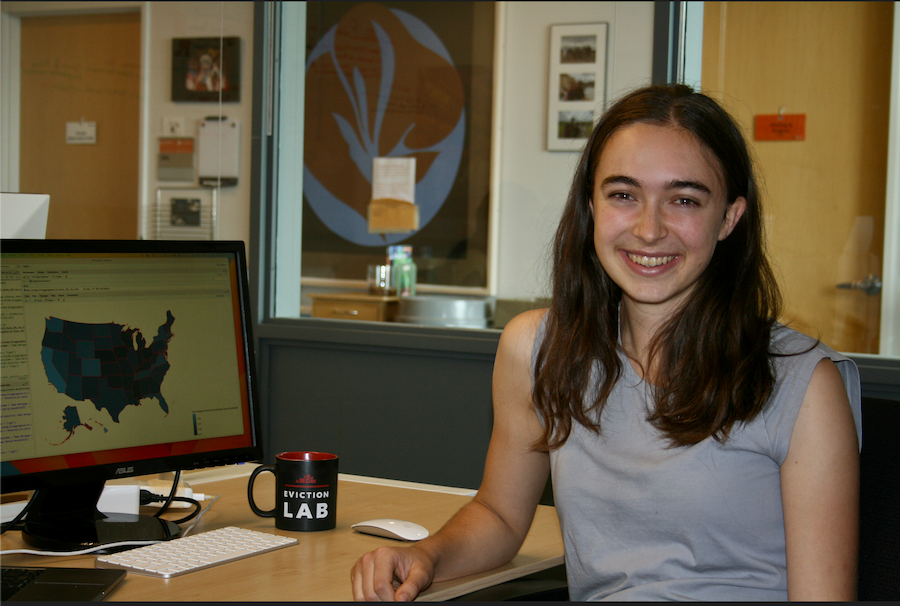 One vein of analysis she's following this summer compares government expenditures supporting renter subsidies to those that support homeowner subsidies and tax deductions. 
"Learning about how economic policy affects households is really inspiring," she continued, because housing, she has discovered, is connected to a myriad of other political and social issues, including educational disparities, political polarization, racial segregation, and health outcomes. "I see that every day in my work right now," she said.
So far this summer, Traum's been working on a digital map to visualize housing trends in New Jersey with the goal of laying groundwork for a national map. For this, she's learning about state tax code and other political and economic forces affecting tenants and homeowners, as well as how to use the statistical program R. The process of translating numbers into a persuasive presentation fuses her interests in public policy, digital storytelling, and math, she said.
"There is a data accessibility problem," she added, "especially in the political space. I think seeing statistics that are digestible, in a visual form, can be incredibly persuasive, and I think we're living in an era where that is very important."
"This summer has been about connecting my interests and seeing how that can show up in the job market or career path down the line."
—City of Portland intern Aidan Reid '24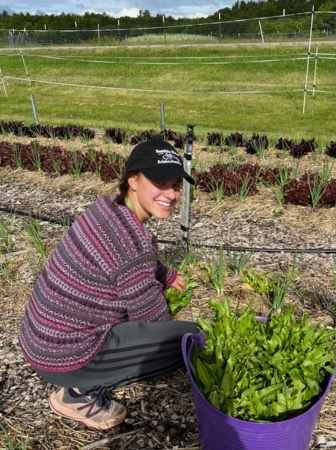 Environmental Opportunities in Maine
The Environmental Studies (ES) Program offers approximately a dozen students the opportunity to pursue Maine-based internships, most of them supported by Kappa Psi Upsilon Environmental Fellowships. 
"Placing ES students with local community partners provides a bridge between academic coursework and putting that knowledge to work to deliver for local environmental organizations or municipalities," said ES program coordinator Rosemary Armstrong, who oversees the fellowships.
"Fellows bring to their community partners skills such as geographic information systems (GIS) mapping capability and through their placement they gain a deeper understanding of how these organizations function, meet the folks doing the work, and gain insight, for instance, into priorities such as community finance, small business development, the importance of policy and advocacy, or the importance of of fisheries in Maine," she added.
Here's a sample of some of the fellowships:
Neena Goldthwaite '24 is with Growing to Give, a Brunswick-based nonprofit that grows organic vegetables for donation to local food banks. "I value Growing to Give's sustainable practices and their mission to provide nutritious, local food to those in need. Through my work this summer, I hope to learn more about organic farming, including the biological processes and environmental consequences involved. I will also gain experience working with a nonprofit and their network of volunteers," said the biology and ES double major.
Talia Mirel '24, an ES and government coordinate major, is a policy fellow with Coastal Enterprises Inc. (CEI), a financial institution dedicated to community development and the creation of jobs through the encouragement of environmentally sustainable business practices. One of her tasks this summer is to research the conflict and coexistence of renewable energy and natural-resource-based industries in Maine, such as fisheries, offshore wind, and community solar. "I'm excited to better understand how CEI supports local community members and businesses in building a more equitable economy. Seeing how topics covered in classes I've taken at Bowdoin are translating into my work has been very rewarding."
Emma Olney '25 is working with the Maine Coast Fishermen's Association (MCFA), a local nonprofit that works to enhance the sustainability of Maine's fisheries by advocating for the needs of community-based harvesters. Her long-term project for the summer, she said, is to help the MCFA produce a publication for the town of Brunswick about living in a working waterfront community. "I'm looking at issues like waterfront access and how residents can coexist with professional and recreational harvesters, such as clammers in the intertidal zone, for example," explained Olney, who is also an ES and government coordinate major.