Published April 19, 2022 by Bowdoin News
Bowdoin President Clayton Rose Announces His June 2023 Departure
Clayton S. Rose announced that he will be stepping down as president of Bowdoin College on June 30, 2023, at the end of Bowdoin's 222nd academic year.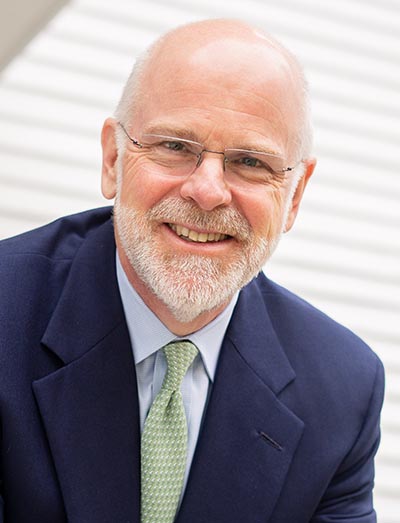 "I have reached this decision after considerable thought, and it was not taken easily—serving the College is the privilege of my professional life and being a part of the Bowdoin community is a joy…," wrote Rose in his message to the Bowdoin community.

"With Bowdoin stronger than it has ever been in virtually every regard and with the clear prospect of life on campus and elsewhere returning to normal in the months ahead as we learn to live with the ups and downs of the virus, the end of the next academic year will be the right time to welcome a new president to the College."
In a separate message to the Bowdoin community, board chair Robert F. White '77, P'15 wrote that trustees accepted Rose's decision "with great reluctance" but with understanding and respect for his reasons and timing.

Commenting on the strength of the College, White said "we wouldn't be here without Clayton's vision, steadfast leadership, quiet confidence, and his insightful ability to bring people together for common ends. His ethical bearing and dedication to the mission of our college have been evident all along the way, and the wisdom, fortitude, and compassion he has shown these last two years continue to guide all of us through one of the most challenging periods in our own history and for all of higher education."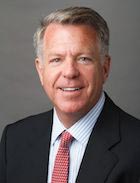 In his message to the Bowdoin community, Rose said that he has "cherished the opportunity to come to know so many…students and to learn so much from them; they will change the world."
He pointed to the Bowdoin faculty and staff for their dedication to students, and to students for their "intellectual gifts," their work ethic, character, kindness, and their "desire to engage with our most challenging problems." He also noted the devotion to the College by alumni, parents, and trustees and described several of the singular strengths of Bowdoin today.
Since 2015, when Rose was named Bowdoin's fifteenth president, the College has seen the continued strengthening of academic and intellectual life, including commissioning a working group to consider long-term intellectual goals. Financial aid has expanded to support more students and to provide greater funding for each student. The THRIVE program, Bowdoin Public Service Initiative, and Digital Excellence Commitment were created. Career planning was reimagined, significantly strengthened, and today engages hundreds of alumni and parents who assist Bowdoin students.

Applications for admission have risen 40 percent, with those from first-generation students up 115 percent and those from students of color up almost 50 percent. The work to create a fully diverse and inclusive education and experience entered a new chapter, including the creation of the senior position of chief diversity officer and the adoption by the faculty of inclusive excellence as a critical foundation for a Bowdoin education.

Building projects included new residence halls to bring upper-class students back to campus, academic buildings with state-of-the art learning spaces, the creation of a complex of facilities for the interdisciplinary study of the environment, oceans, and the Arctic, and new athletic facilities. These buildings were built to the highest sustainability standards. With more than two years remaining, the From Here campaign is more than 85 percent of the way to its goal of $500 million, and alumni participation in Bowdoin's annual funds remains among the highest in the nation.
With more than fourteen months to go before he steps down, Rose said he looks forward to the work he and the Bowdoin community will do between now and then.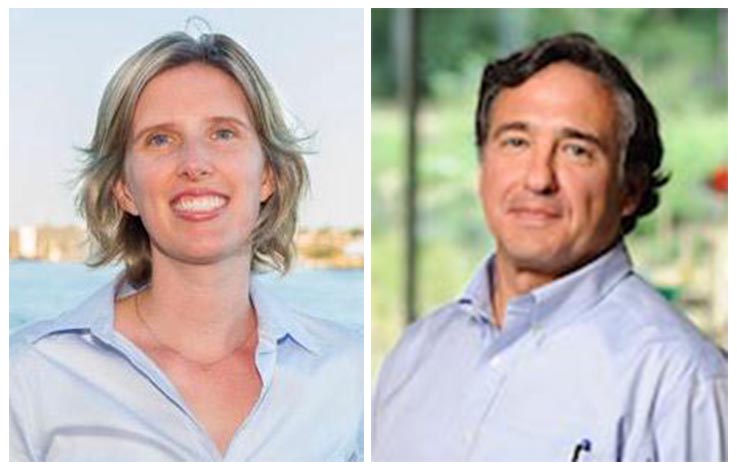 In a separate message to the Bowdoin community, board chair Robert White announced that trustees Sydney Asbury '03 and Bertrand Garcia-Moreno '81, P'17 will chair the search for Bowdoin's sixteenth president.
"Sydney and Bertrand are highly respected members of Bowdoin's board of trustees and accomplished practitioners in their fields," wrote White. "Both fully appreciate the critical nature of the search process to the success of Bowdoin's next presidency, and we know they will lead the search committee with a great sense of responsibility to the future and with true enthusiasm for the College as it is today. We are tremendously grateful that they have agreed to lead in this important way. 
A full presidential search committee—with representation from the board of trustees, faculty and staff, student body, and alumni—will be formed by the board of trustees and announced following the board's spring meetings on May 12–14.
Originally from San Rafael, Calif., Rose spent the first twenty years of his career in finance, retiring as vice chairman at J.P. Morgan, having run several global divisions of the bank. He earned his undergraduate degree and MBA at the University of Chicago. In 2003, following his business career, he enrolled in the doctoral program in sociology at the University of Pennsylvania to study issues of race in America, earning his master's degree in 2005 and his PhD with distinction in 2007. Prior to Bowdoin, Rose was a member of the faculty at Harvard Business School.
Rose is currently the chair of the board of trustees of the Howard Hughes Medical Institute, the nation's largest academic biomedical research organization. He is also a member of the board of directors of Bank of America. He and his wife of thirty-eight years, Julianne, have two sons, two daughters-in-law, and three grandchildren.