Published March 25, 2022 by Bowdoin News
Bowdoin College Announces Class of 2026 Amid Largest-Ever Applicant Pool
The Bowdoin College admissions office recently welcomed the newest members of the Class of 2026.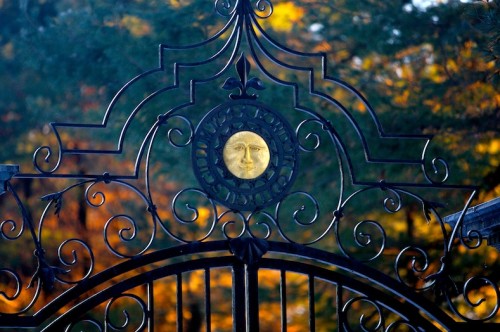 After three applicant rounds and the QuestBridge match selection, Bowdoin has admitted a total of 843 students from 9,446 applicants, the largest applicant pool the College has seen. They will join nine students who were admitted last year and deferred their enrollment.
"We're incredibly fortunate to have such a diverse, talented, and deserving pool of applicants each year," said Claudia Marroquin '06, senior vice president and dean of admissions and student aid.
"This year's seniors have made the most of their high school experience amid a global pandemic. Despite the many challenges, they are inspiring scholars, caring members of their communities, and leaders in all walks of life. The admissions team is truly humbled by the resiliency, empathy, and drive we have seen in these remarkable young people."
Bowdoin's student aid program will support all admitted students and their families by meeting 100 percent of each student's calculated financial need with scholarships and grants, and our aid packages are loan-free.

This year's admitted class will also benefit from the College's groundbreaking Digital Excellence Commitment (DExC) announced in February.

All students who enroll at Bowdoin will receive a 13-inch MacBook Pro, iPad mini, and Apple Pencil—the costs of which will be covered entirely by Bowdoin.

"Bowdoin continues to level the playing field for all students," said Marroquin.

"We seek excellence of all types, recognize that talent exists across socioeconomic levels, and believe in equity. Our student aid program and the Digital Excellence Commitment guarantee that every student can fully participate in the learning experience and the Bowdoin community."
Admitted students will have the opportunity to engage with the Bowdoin community through the Bowdoin Bearings program throughout the next few weeks.

Virtual events began on Tuesday, March 22, and continue until April 26. For the first time in two years, admitted students can also participate in a series of on-campus programs including an admitted students weekend April 21–22.


Domestic students of color: 52 percent

International students: 9 percent

Students from Maine: 9 percent

Admitted students represent forty-nine states as well as the District of Columbia, American Samoa, Guam, the Mariana Islands, and thirty-three countries.

Most represented states: New York, California, Massachusetts, Maine, New Jersey, Connecticut, Illinois, Texas, Maryland, Florida, Colorado, Pennsylvania, Washington, Arizona, Ohio (all with ten or more students)

488 high schools represented

58 percent attend public or charter schools

10 percent attend religious/parochial schools

33 percent attend private schools

Community-based organization (CBO) partnerships: twenty-two students matched through the QuestBridge Program and more than 179 students working with organizations including College Match, Palouse Pathways, NJ Seeds, One Voice, Schuler Scholars, Teen Sharp, College Horizons, Education USA, and Upward Bound, among others
First generation to attend college (neither parent has a four-year college degree): 23 percent
Bowdoin expects to yield a first-year class of 500 students and will report on the enrolled class after May 1.
"This class is incredibly special to me," Marroquin said. "It's not only the first class I have admitted as dean, but I was in their shoes exactly twenty years ago. My admitted student weekend allowed me to connect with this wonderful community and feel like I belonged. I cannot wait for our admitted students to experience that too. A huge thanks to everyone in the admissions and student aid office and to the Bowdoin community for their generosity in welcoming our newest members. And a huge congratulations to the admitted students and their families."