Bowdoin Announces Increased Student Aid Budget
By Bowdoin College
Bowdoin College is announcing a significant increase in the total amount of financial aid it will make available to qualifying students each year.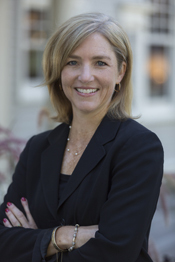 Beginning next fall, at the start of the 2021–2022 academic year, Bowdoin will expand its analysis of financial need, which is expected to increase the student aid budget by about $3.5 million per year. 
The increase in funding will be distributed across all levels of need as determined by Bowdoin's Office of Student Aid, with emphasis on low- and middle-income families.

Of note, for students whose combined calculated parental income is less than $75,000 (with typical assets), Bowdoin will eliminate the summer work expectation (typically $2,300) and replace the amount with equivalent grant support. 
"This increase to the aid budget reflects Bowdoin's steadfast commitment to need-based aid and to equitably address affordability and the needs of our families," says Whitney Soule, Bowdoin's senior vice president and dean of admissions and student aid.

"Additionally, Bowdoin continues to provide every incoming student with an iPad pro to ensure an equitable digital/computing experience." 
Bowdoin College is need-blind—that is, a family's ability to pay is not a factor in admission. The College ­meets the full determined financial need with aid packages that include grants, not loans.
Nearly half of all enrolled Bowdoin students receive aid, with grants ranging from $1,200 to $73,800.
The average grant totals just over $47,500. Bowdoin is one of only 19 colleges in the country to offer this need-blind, meet full need, no-loan approach.
Published April 12, 2021